With Christmas just around the corner, there's a lot of people out there who will be panicking as they've not yet finished their Christmas shopping or they don't know what to get for their friends and family. Well, if you've yet to buy for your brother, dad, girlfriend then fear not. We've got a list of some of the most popular men's watches this Christmas. From affordable to not so affordable, we've got a list of range of watches. You could say it depends on how good the person who is receiving the gift has been as to how much you decide to spend on them.
So, whether it's an Accurist, Casio or Maurice Lacroix watch that you settle on, you can be sure that you will be buying something that is long lasting and is sheer quality. Here's our list of the top watches you can buy this Christmas!
Casio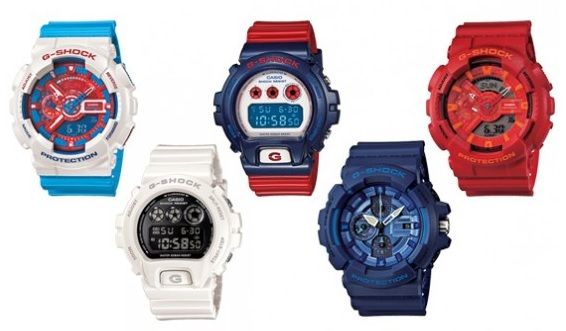 The company was founded in 1957 so they're fast approaching 60 years of making watches so they certain have enough experience when it comes to making watches. A company that started out making calculators amongst other things eventually wound up making watches. It's these watches that have earned Casio a name in this industry and whether it is a classic Casio or a new Casio that you're after, you can find what you're looking for this Christmas.
Accurist
Accurist have been around a long time, well since 1947 to be precise and it's thanks to this that they're able to offer some great watches. They have a broad variety in the watches they offer. They also have a wide range in price, a lot of watches are extremely affordable to a lot of people so if you're looking at spending under £100 this Christmas on a watch then Accurist is the brand that yo ushould be sure to check out. Who knows, you may find something you really like yourself and we all love a treat at Christmas!
Citizen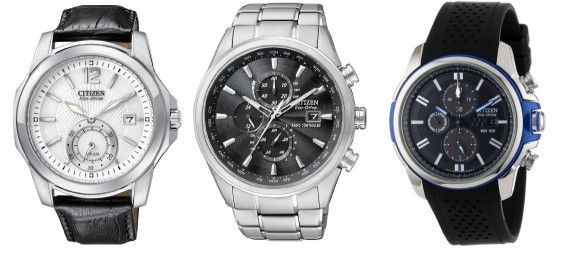 A company that started way back when, just after the start of the First World War in 1918 has definitely got the credentials when it comes to watchmaking. With a variety of different watches, you'll have plenty to choose from when it comes to styles. They have the more traditional watches with leather straps and then they have some of the newer watches in the selection like the new Eco-Drive watches.
Fossil
An American company, Fossil, Inc. is a designer and manufacturer of clothing and accessories. They're best known for their watches and jewellery. Fossil are a newer company than those already mentioned but they've already built up a good reputation. Not only do Fossil make their own watches but they also own other brands like Skagen, Relic and Zodiac watches. On top of this, they also make watches for other brands like Michael Kors, Marc by Marc Jacobs, DKNY, Burberry, Adidas and Diesel.
So, perhaps you fancy buying a Fossil watch for that special person this Christmas. You'll have plenty of choice if you do!
Rotary
Rotary was established at La Chaux-de Fonds by Moise Dreyfuss in 1895. So far, Rotary is the oldest of the brands we've mentioned. By the time the 1920s rolled around, they began importing Rotary watches to Britain and this then wen on to become the company's most successful market. Rotary is still an independent family company and, at present Robert Dreyfuss, the great grandchild of Moise Dreyfuss is the company's chairman. If a Rotary watch is the brand that you decide to buy for that special person, you could be expected to pay around £100-£200.
There are numerous brands of watches to consider for a Christmas gift and I hope we were able to help you narrow down some of your brand choices.