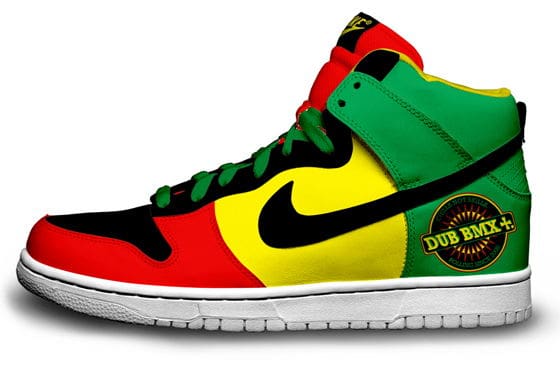 21 year old Daniel Reese, aka "Sneaker Freaker", designs some very unique and funky Nike sneakers.  He takes plain Nike sneakers and puts a very playful twist on these designs using popular culture themes such as comics, music, movies, the web and many more themes.
The sneakers can be ordered at his website, costing around $260 a pair and it usually takes anywhere from 4 to 6 weeks to complete the order.  If you're not satisfied with the many designs he offers, you can get custom designs on your shoes and I'm sure you'll have to pay a nice premium over the standard $260 cost and it probably will take longer to receive your sneakers.
I personally like these sneakers, not sure I'd wear them, but they do look cool and colorful.  I'm sure the right person will be able to pull it off.