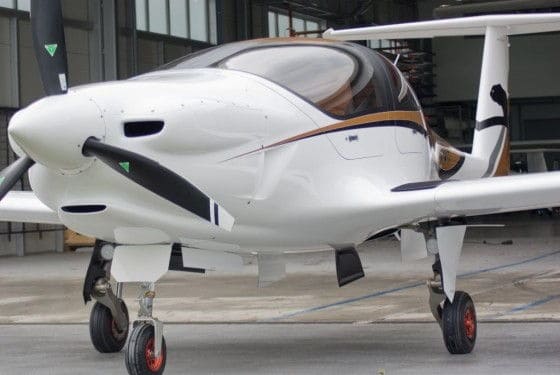 Pipistrel's highly anticipated four-seater, Panthera, made its official debut at the  in Friedrichshafen, Germany. There are many reasons why the aviation community has been waiting for an aircraft such as the wildly innovative Panthera.
For starters, the Panthera is the only four-seat aircraft that can travel a distance of 1000 NM, while cruising at 200 knots, and burning only 10 gallons of fuel per hour. This is pretty damn impressive considering the fact that other aircraft in this class (or smaller) burn 17 gallons of fuel per hour. Even more impressive is the hybrid and electric powerplants that are on their way.
The low fuel consumption is a result of using the reliable Lycoming IO-390 fuel injected engine, careful aerodynamic shaping, and the use lightweight composite structure. This also means the owner has lower operating costs and maintenance.
Standard features on the Pipistrel Panthera includes a very cool low-altitude high-speed Ballistic Parachute Rescue System, tuned exhaust system, 26 G safety cockpit, Garmin avionics, and a titanium undercarriage. The interior of the aircraft reminds me of a sports car, especially with the Gullwing style side doors for entry. The LED touch-screens give the aircraft a modern look and high efficiency for the pilot.  The dual toned tan seats are a nice touch with the rear seat being extra wide to allow rear passengers a comfortable journey. Cargo is plentiful and situated behind the rear seat.
Besides the Pipistrel Panthera, the company is also working on two other aircraft, the Panthera Hybrid and Panthera Electro. The Panthera Hybrid will feature a 145 kW hybrid-electric powertrain which will allow the aircraft to execute noiseless, pure electric takeoffs and landings.  The Panthera Electro will be a pure electric aircraft and the plan is to demonstrate that the aircraft is capable of traveling 400 km on a single charge.
For more details, check out Pipistrel Panthera.