We've seen some amazing new technologies these past few years.
Massive strides in aerospace technologies like retro propulsion from SpaceX are propelling the space industry forward faster than ever before, and groundbreaking improvements to wireless technologies like pCell mean that we're on the cusp of speeds that were unimaginable a few years ago.
And then there's clothing… we've all heard of 3D printing, but what about "printing" a piece of clothing? Well, that's not too far off either.
Presenting OpenKnit…

Back in 2012 I wrote about a neat little knitting machine that could put together scarves and other simple accessories. I was pretty impressed by that, but it seems a whole lot has improved in the last two years. Check out OpenKnit.
I admit, they're a little rough, but I'm sure you can see the potential.
Just imagine being able to pop down to your local cooperative, where you can rent a bit of time on a knitting machine like this. You'll type in your numbers, pick the colors, and boom, a brand new sweater!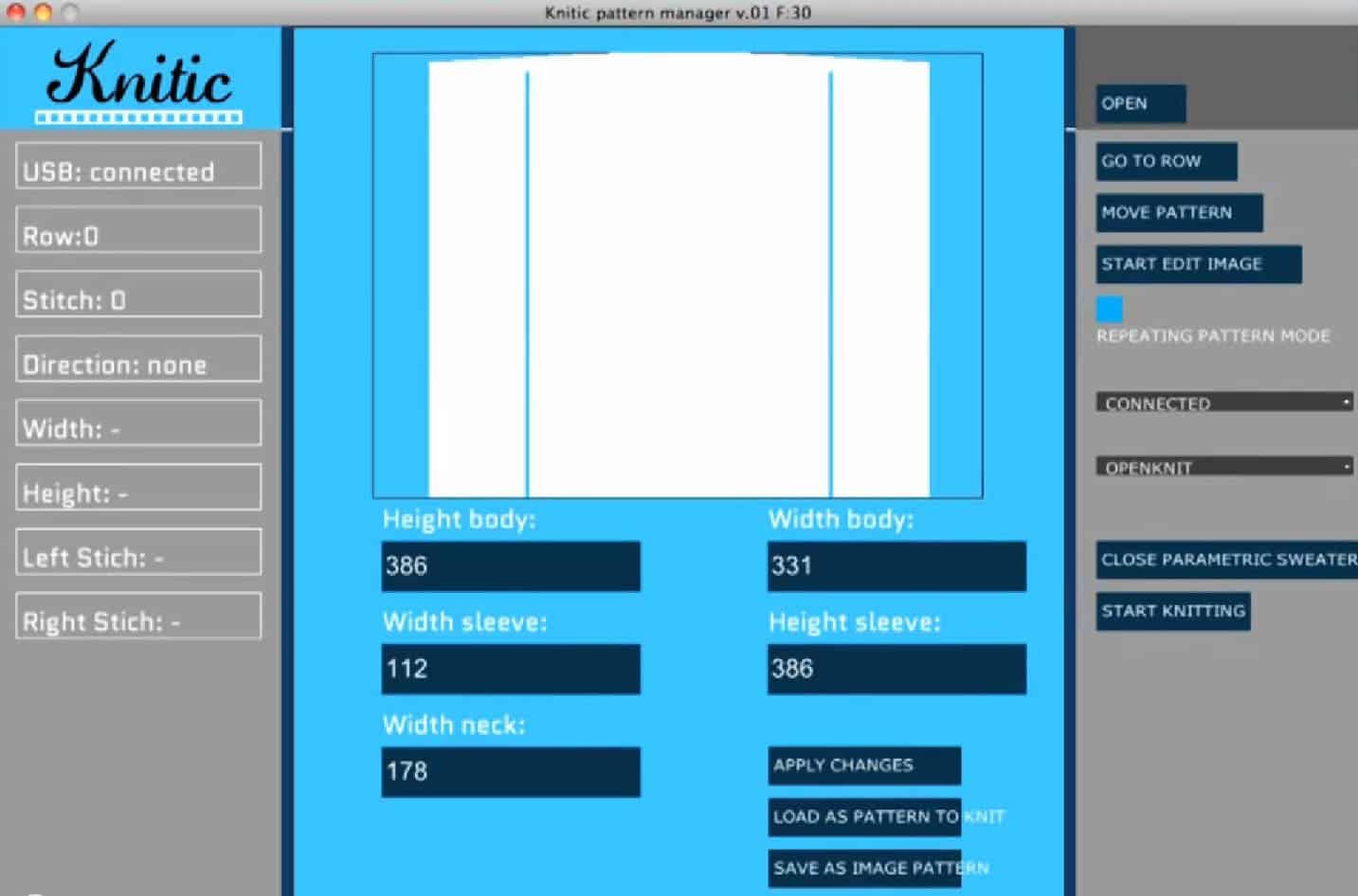 And I believe this is just the beginning.
It's not much of a stretch to expect a "printer" for all kinds of clothes… all kinds of weaves, styles, colors, the works. Never again will I need to wear a shirt with sleeves that are too long or too short, a common problem for a man with "monkey arms".
No, instead clothes will fit me perfectly, and it will be truly wonderful. Ahhhh….
But in the mean time, we've still got a ways to go before this is a reality. If you're interested in learning more about OpenKnit, you can do so by visiting their official website. It's not fully live yet, but the blog aspect is, and you can leave your email address to be noticed when the whole thing launches.