Nicotine pouches and oral tobacco products provide an alternative for people who aren't loving the alternative.
For many people, vaping has offered an alternative to cigarettes that isn't exactly what they had in mind. Specifically when the product is spurred on by a culture that doesn't really coincide with a business minded image. While being enveloped in a dense cloud of grape flavored mist might be ideal for some, it has almost as many social drawbacks and cigarettes themselves. While the health consequences of vaping are still unclear, the ingrained annoyance towards vape users has more than cemented itself.
So nicotine users are still left seeking reprieve, specifically in the professions where work-from-home isn't an option; leaving them still kowtowing to a public that has become hyper health-conscious. Smoking bans have now permeated many of the most sought after occupations, doubling down on widespread strict outlaws for cigarette use in public spaces. Which has left a huge number of people looking towards nicotine pouches and OTP for their needs. Essentially second generation versions of chew and snus that are public friendly and may offer lower toxicity levels to users.
Nicotine Pouches Are More Discreet and Less Toxic
Nicotine pouches are pre-portioned tobacco, encased in a small, semi-permeable pouch. Designed to fit discreetly in between the lip and gum line. Thin and almost imperceptible once inserted, these pouches also don't require a user to spit, giving even more freedom of use to anyone who enjoys them. Many producers have also opted to test out a variety of different flavored products, which means your teeth will not only be saved from being filled with unappealing flecks of tobacco, but minty flavors also serve to keep the repelling smell from permeating to those nearby.
While it's unlikely that you'll soon see cotton candy, or pear-berry smoothie flavored oral tobacco products anytime soon, these smokeless tobacco alternatives allow for nicotine lovers to indulge without being obvious about their indulgence. A recent study has also claimed that pouches may serve to lower risk and toxicity to users, as the levels of nicotine and other carcinogens are much lower in pouches than that of other tobacco delivery systems.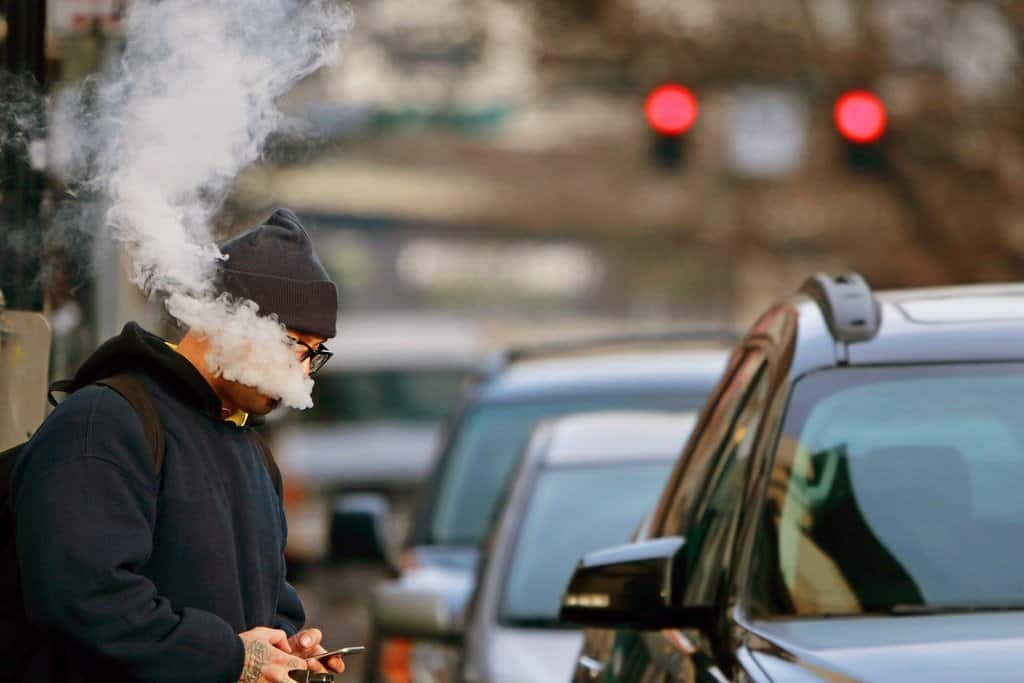 Providers of Smokeless Tobacco and Nicotine Pouches Struggle to Meet Demand
While vape products still corner the market of dollar sales when it comes to tobacco alternatives, many retailers have seen a decrease in interest and purchase. With products like nicotine pouches struggling to stay on shelves as demand steadily increases. Whether the stocking issues are more representative of supply line pitfalls, accelerated by the Covid-19 pandemic, or down to the rapid increase in sales over the last three months, retailers are happy to see the rise in demand.
Nicotine pouches have seen a 470% increase in dollar sales since Q1 of 2020. Enticing retailers of convenience stores to stock more of the disruptive product, describing it as a "hotspot" for future tobacco sales. The industry seems to have cottoned on to this new zest for adoption, and multiple manufactures have shifted gears to offer a wider range of products and brands. While it seems unlikely that nicotine pouches will overtake the vape products they are pitted against, they absolutely represent a novel way for tobacco users to enjoy their nicotine punch, while avoiding public reprisal.