If there's one thing I like more than monkeys, it's monkeys riding bicycles.
Unfortunately there won't be any of that here today, but I can show you the next best thing: a technology that allows you to display intricate 256bit color images on your bike wheels as you ride. You can show off that great new picture of a monkey cycling on the wheel of your bike (super meta and bad-ass), or even a good old graphic of Nyan Cat flying through the cosmos.
Monkey Light Pro
I'm going to spare you the technical explanation, since MonkeyLectric – the creators of Monkey Light Pro – explain it much better on their Kickstarter page, and instead show you a few images, a video, and a few thoughts that I have on the technology. Believe me, I've got some great ideas…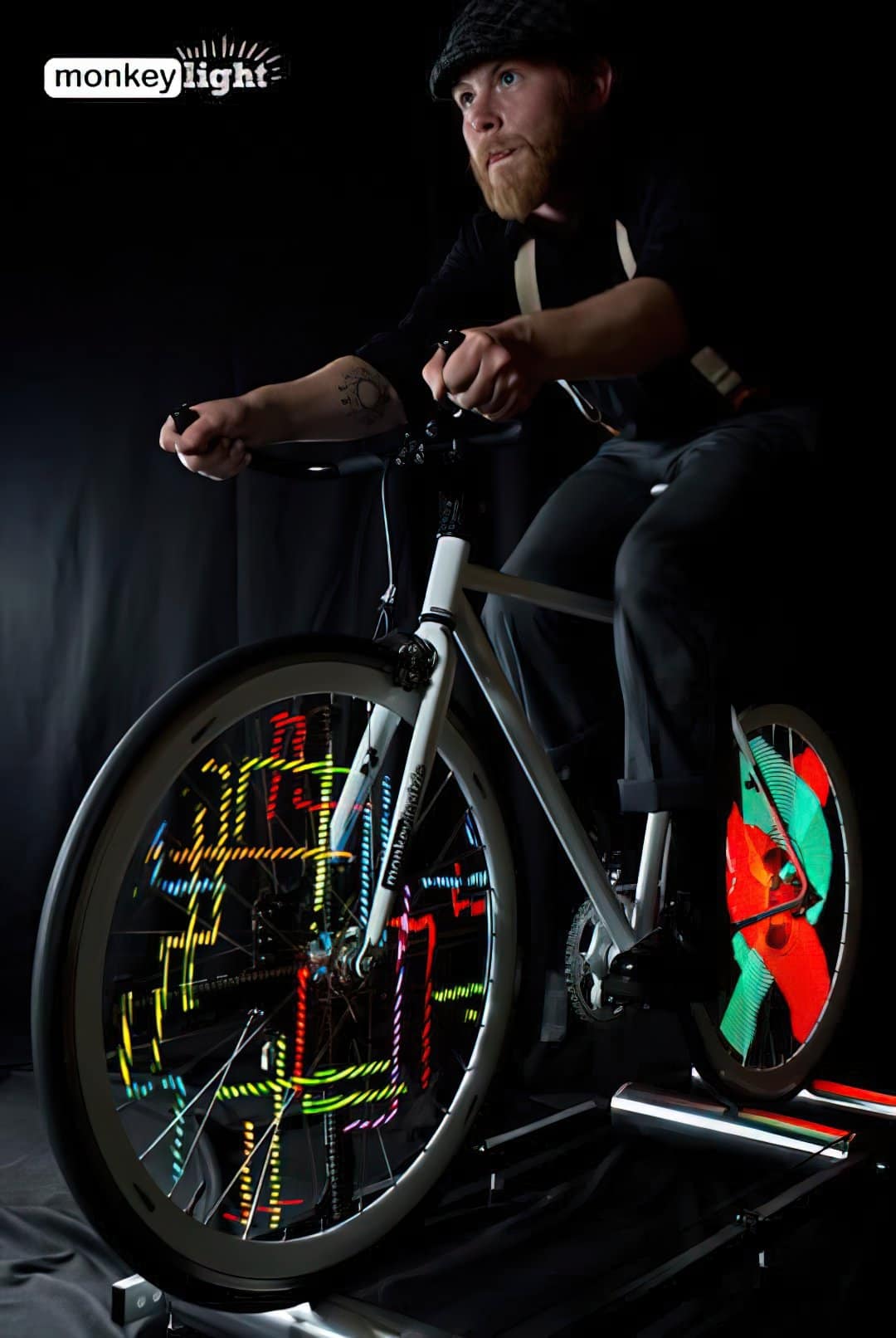 This is some of the stock artwork that comes with the Monkey Light Pro. According to the Kickstarter campaign video, there will be a wide range of artwork that comes pre-loaded from a slew of talented artists. That's pretty neat, but I imagine that the real power will be the ability to plaster the wheels with images of graphic sex and gaping buttholes. I mean, if you were so inclined, of course.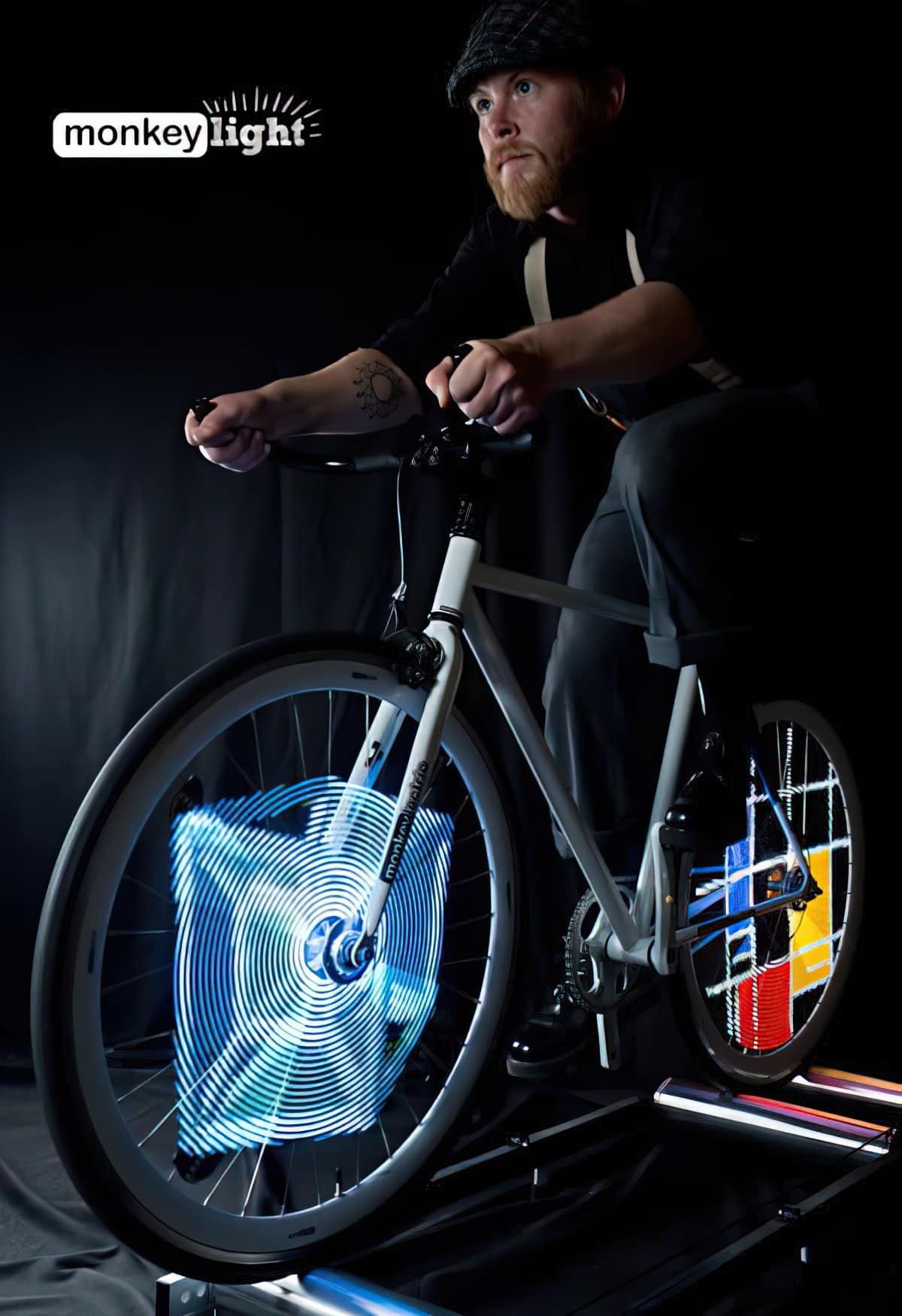 Again, a bit more stock artwork. As you can see, the images are extremely vibrant. You'll be the most overt hipster in the neighborhood, and that's saying something.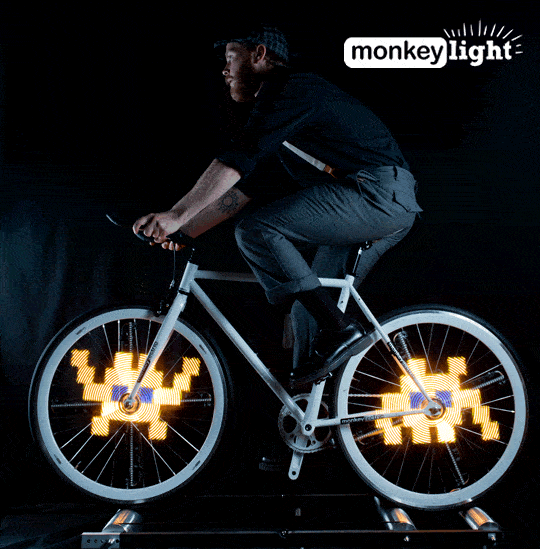 Now you can really start to see what the hell I'm talking about here. This is just a simple animation, but it gives you a pretty good idea of what's possible with this thing right off the bat. This isn't even a particularly creative use of the tech.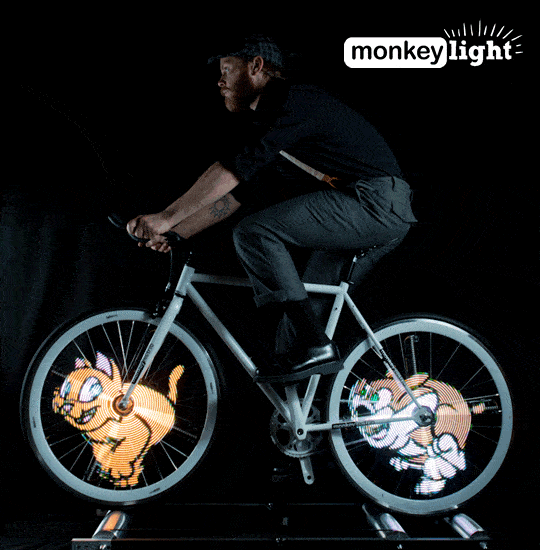 But this is… because the world just doesn't have quite enough happy cat pictures.
Fund Monkey Light Pro Immediately
I don't currently own a bike, as they're cheap as dirt to rent here in Communist Canada, however… if I did own a bike, I would be all over this. Instead, I encourage you to help fund these guys and make this project a glorious reality. One filled with, oh… I won't spoil it quite yet.

Chad's Predictions
Say one thing for Monkey Light Pro, say it's a Hipster fad waiting to happen. Yes, I believe that every hipster near and far will plunk down their hard earned American Apparel wages to buy one of these sweet, sweet purveyors of Pabst blue ribbon images, and short clips of women blowing smoke rings. Mark my words, it's going to happen.
But aside from Hipsters, the Monkey Light Pro has other more important, real world issues in store. So… imagine for a moment that you've got a few cyclists driving down the road with these, images flashing away… dicks swinging, boobs jostling… women drinking Pabst… you name it. Cars are motoring by, and out of the corner of their eyes they see Nyan cat gracefully blasting across the Universe. Nyan Cat is my favorite, they say, as they stare transfixed on the scene, what a wonderfu… oh fuck! *smash*. That's what's going to happen.