Baseball players don't often spring to mind when considering fashion icons or which athletes are the most stylish. That principality typically belongs to NFL and NBA players in North America while global superstars from soccer, tennis, golf, and so on represent some of the most stylish in the world.
And yet, over the last decade, MLB players have come leaps and bounds in every aspect, including in the fashion sense as many baseballers are making their mark as bona fide fashionistas.
In this space, we highlight several baseball players currently in the game that are setting trends and raising the bar with their garments to give their fashion-conscious peers a real run for their money.
Bryce Harper, Philadelphia Phillies right-fielder
Bryce Harper is so stylish he's made the Sports Illustrated Fashionable 50 List a few times since its inauguration, and as recently as 2019 where he made the cut as a "trendsetter." In the magazine, his strong trendsetting style which showcases an eclectic mix of casual street wear and suits was said to have a touch of "pizazz."
"Phillies right fielder Bryce Harper might be most recognizable by his perfectly coiffed hair and manicured beard, but his style game is strong, too. The 26-year-old has an effortless look that mixes casual street wear and suits with a touch of pizazz."
Fashion may not take centre stage in baseball, but Harper certainly knows how to standout in a crowd. Another MLB player that is setting is New York Mets pitcher Marcus Stroman.
Marcus Stroman, New York Mets pitcher
In 2019, Marcus Stroman was the subject of a Sharp magazine article titled Marcus Stroman Is in a League of His Own. The article was both about Stroman as a baseball player and a fashionista. Subtle references to his personal style and taste in fashion were dotted carefully throughout the article – from "admiring racks of designer clothes" to wearing "a diamond-encrusted chain" and "a white cap from his own label HDMH", a distinct picture was painted of a man that was just as passionate about fashion as he was about baseball.
Carlos Correa, Houston Astros right fielder
World Series champion Carlos Correa can wear a suit as well as the next guy but he can also switch it up and look just as fit and stylish in edgy, casual wear. The Puerto Rican native credits his fitness regime for his stellar prowess on the baseball field, a subject Men's Journal featured in an article about Correa titled "How Carlos Correa Became Baseball's Fittest Shortstop." And he shows the same fastidiousness on and off the field, whether at the gym, doing casual errands or strutting his stuff on the red carpet, he is immaculate in presentation no matter what his choice wardrobe is on the occasion.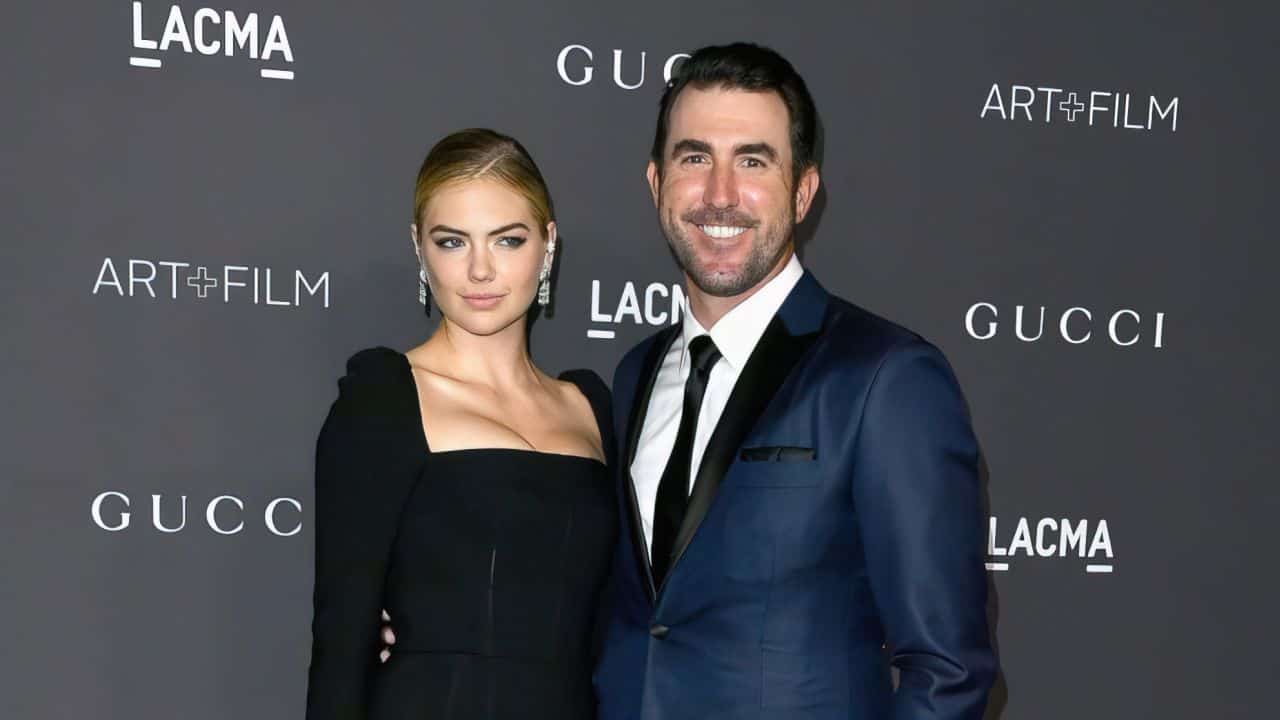 Justin Verlander, Houston Astros, pitcher
World Series champion Justin Verlander's fashion profile really took off nationally when he began dating supermodel Kate Upton. Although meeting Upton brought him into mainstream attention and earned the couple the moniker "power couple" in baseball, those that follow the game closely may well have spotted the budding fashionista then.
The pair are married today, following a whirlwind, romantic Italian wedding in Tuscany four years ago, merely days after Verlander pitched the Houston Astros to their World Series victory in 2017. As a side note, for those baseball fans, the Astros are again amongst the top faves in mlb odds to win the World Series.
Mookie Betts, Los Angeles Dodgers right fielder
Mookie Betts has to be one of the most avant-garde fashionistas that garnered the attention of GQ magazine in 2021, In the magazine article, titled "Mookie Betts Can't Stop Getting Better", the focus was decidedly on his game and recent win at the World Series. However, the snaps of the right fielder were edgy and sharp showcasing his flare and colourful taste that practically runs the fashion gamut. From sharp suites to trendy casual wear and accessories, Mookie Betts didn't put a foot wrong, not unlike his stellar performance in the Dodgers victory.
Gleyber Torres, New York Yankees shortstop
Venezuelan native Gleyber Torres brings an urban and grunge-style to the forefront that is bang on-trend today. El Swago you could say. His look and tattoos might not be everyone's cup of tea but he certainly has an eye for fashion and knows how to carry it with a verve and swag that he demonstrates in his game on the field too.
Cody Bellinger, Los Angeles Dodgers first baseman
If Cody Bellinger weren't an athlete, he could easily enjoy a successful career as a model – not for nothing, is he referred to as one of the league's heartthrobs. Bellinger brings an easy, clean and classic look to MLB that is both refreshing and easy to emulate. It's youthful and boyish combining both smart and casual wear with effortless ease.