One of Bruce Springsteen's most famous songs is 'Atlantic City', with its morose lyrics and uncharacteristically sparse instrumentation combining for one of the highest points in a career full of high points. The Boss sings of a romantic escape to New Jersey that doesn't go as planned in this 1982 track. Springsteen's lyrics are the type of character study that made him so successful, but you can't help but wonder whether he would opt for a more upbeat angle when singing of Atlantic City in 2019.
Atlantic City is globally renowned for its casinos, which were legalized six years before Springsteen's song. The casino industry found its feet in the following years, propelling Atlantic City to become US' second favorite city (after Las Vegas). While the casinos remain, there are many other sources of entertainment if you're looking for an alternative experience of Atlantic City.
With the changing laws in sports betting, you can enjoy the benefits of an Atlantic City casino without fighting the crowds. New Jersey legalized sports betting in 2018, allowing online sportsbooks to sign up in partnership with Atlantic City venues. For example, the Unibet NJ sportsbook operates in collaboration with the Hard Rock Casino to offer a range of betting markets, accessible via an intuitive website and app,. The robust sportsbooks may be a reason to visit New Jersey, but the growth of online options means a trip to Atlantic City can be spent outside of physical casinos.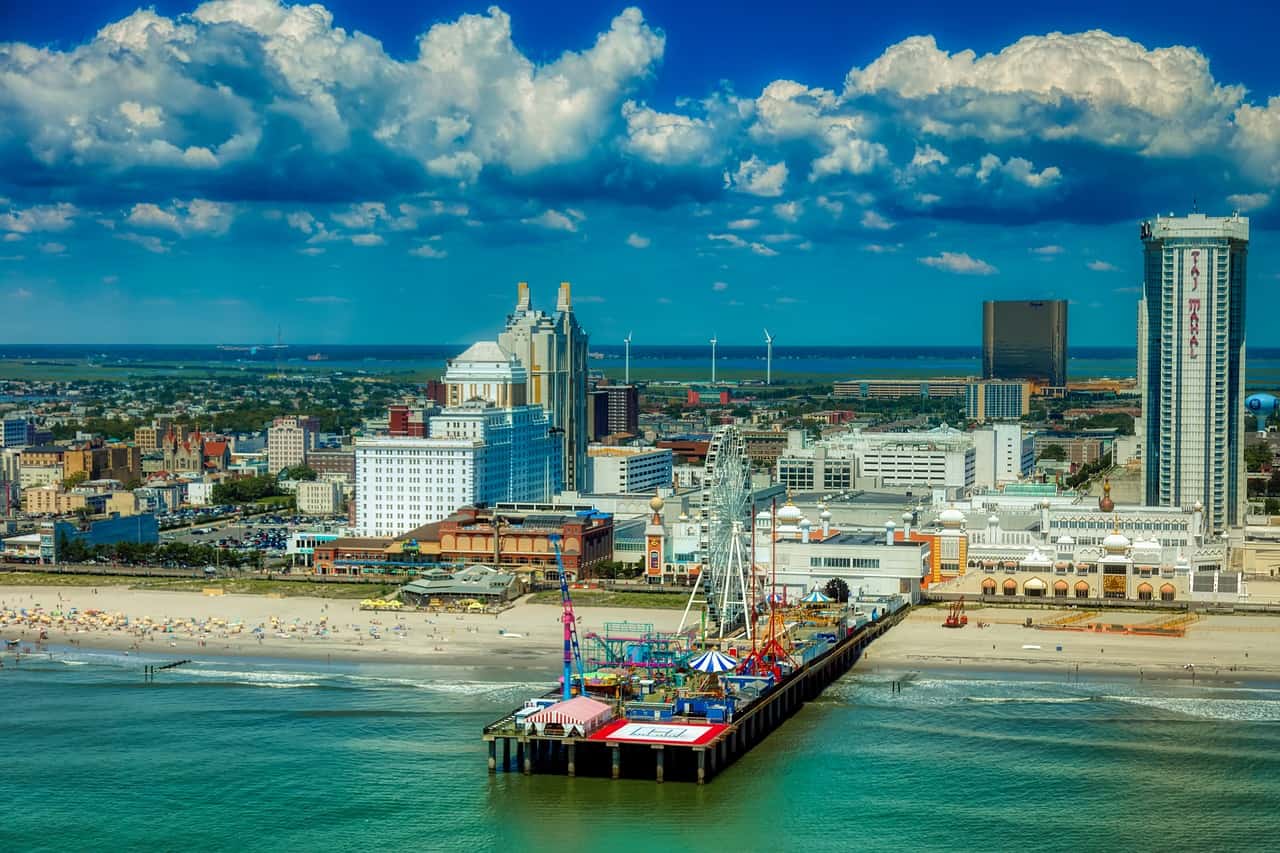 The beaches of Atlantic City are perfect for relaxation, while the online sportsbooks mean that you can bet on sports from the comfort of your sun lounger. If there is one thing that rivals the casinos as the most famous feature of the city, it is the boardwalk along the beach. Hit television series Boardwalk Empire helped to popularize the boardwalk that has been a feature of Atlantic City since the 19th century.
It's still a must-see attraction in the 21st century. With bustling retail options in the day and gourmet dining at sunset, the boardwalk provides a unique view over the Atlantic Ocean. If you're looking to be a bit more active, then parasailing, surfing and kayaking are just three of the many reasons to get out on the water.
If you're looking to stay a bit drier, the Vue Rooftop Bar and Lounge is a classy venue that offers stunning panoramic views of the city. Even if cocktails aren't your thing, it is a romantic spot that should be a must-visit for guys treating their partner to a NJ getaway. If you prefer a slightly earthier dining and drinking experience, the Atlantic City Bar & Grill is a much-loved venue that deals in seafood, steak, pizza and beer.
After a day on the beach and a memorable dinner, you'll want to end your night in style. Of course, there are several nightclubs that will do the job – this is Atlantic City, after all. Boogie Nights (located in the Tropicana Casino) serves up dance hits from the 70s and 80s, while the Gypsy Bar offers live music to complement its extensive tequila list.
There are too many attractions in Atlantic City to list in one article, so you'll just have to trust that there is more than enough going on to warrant a visit (or two). In the past, tourists may have felt compelled to check out as many different casinos as possible. With the legalization of online sports betting, you can enjoy the gambling benefits at the same time as exploring a new part of the city.
'Meet me tonight in Atlantic City', sang Springsteen in 1982. In 2019, there are more reasons than ever to do so – although we can't promise The Boss will actually meet you there.