London based architectural designers Teatum+Teatum have done something pretty surreal with their newest project, Hidden House. If you've ever been to London, you'll know that space is at a premium- housing is crammed into every available nook and cranny, and the alleys between buildings are beginning to be all that are left for expansion. What if you could build a stealth house, and fit it into one of these spaces like a sneaky double 0 agent? And what if you gave your house gull wing doors to help express its badassery? If you haven't been to London, find yourself a cheap ticket and get off your ass to see this thing, because it's a shining black, mysterious, concrete bunker full of wooden accents that any man would kill to live in.
The Hidden House – Waiting in the Shadow of Other Houses for its Chance to Kill Again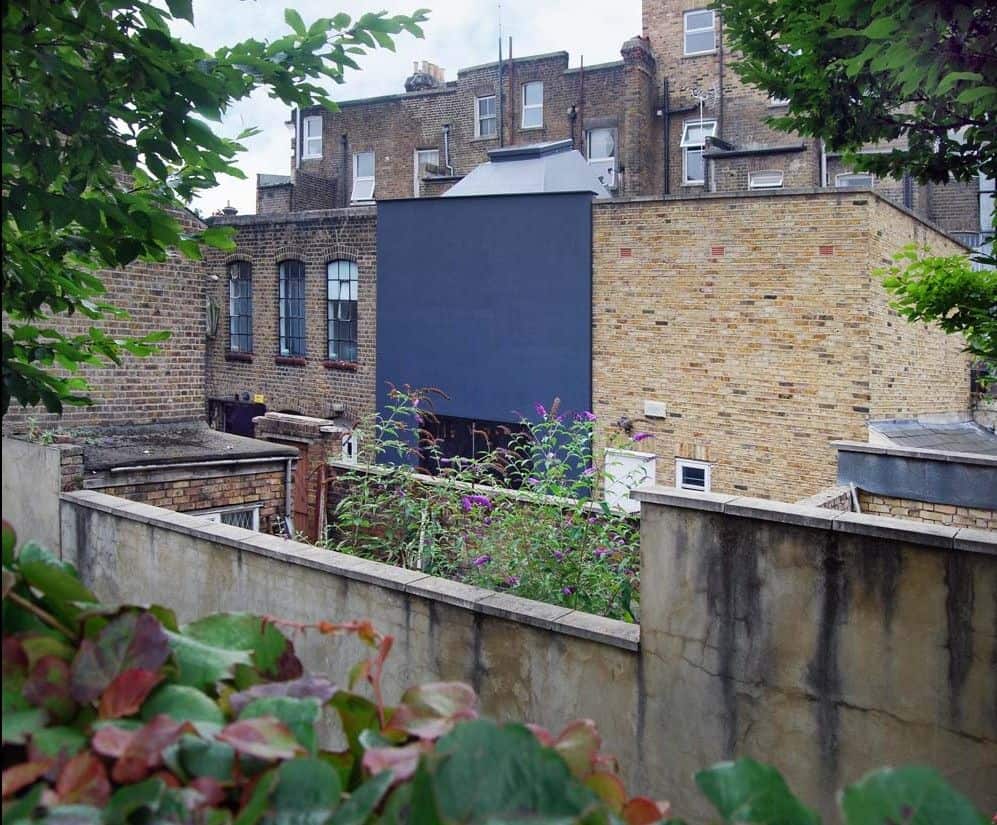 Okay, so gull wing doors isn't the phrase that Teatum+Teatum uses- in fact, it's butterfly doors.
But you know what? We all identify with car terms and not pretty pretty princess terms, so that's what we're going with. In either case, they're a complete surprise as they open unexpectedly into a featureless black monolith that reminds me of the obelisk from 2001: A Space Odyssey. Apparently, the Hidden House is embedded with silica carbide, so it glitters menacingly from the shadows of the buildings on either side of it. There are no other features to break up the exterior surface, so what's really inside your house is completely hidden- your fortress of solitude will be safe and sound, and no passers by will ever guess that you have a stack of beer cans acting as a room divider, you slob.
Since a solid black, windowless building is unsurprisingly not that great for letting natural light in, the Hidden House is built around a 7 meter high internal lightwell- so even in the 'depths' of your man cave, you're able to get a bit of sun. The view of the brilliant blue sky is phenomenal against the subdued grey tones of the concrete.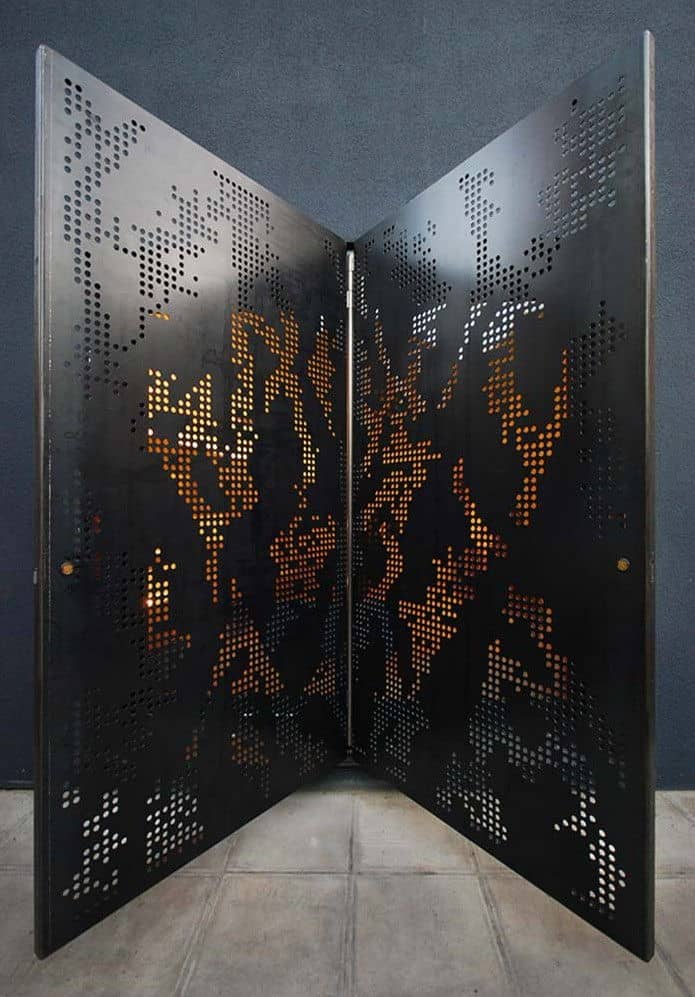 Otherwise, the space is minimalistic and perfect for men: the living and sleeping areas overlap, which means the cave is comfortable and intimate, and pretty much designed to help you get your lady visitor from the couch to the bed in record time. Plus- it's filled with concrete, wood, and particleboard furniture and accents, which everyone knows are all the things that a man wants and needs.
Check out more of Teatum+Teatum's projects at their site- most are worth visiting London for on their own.