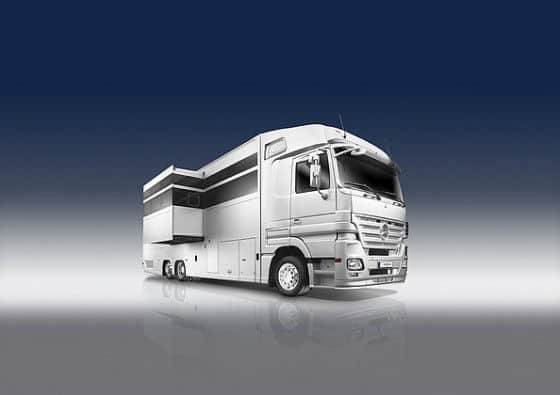 If you like the Futuria Motorhome then you're going to love the Ketterer Continental luxury motorhome/truck.  The Continental truly is a luxurious home away from home and it's a great way to announce to the world that you've arrived!
The motorhome is built on a Mercedes-Benz truck chassis and features a luxurious living room, a dining area with a small kitchen, and a master bedroom with a bathroom that includes a shower and a toilet.  The master bedroom comes with a king-size bed and a skylight.  The living room area can seat up to five people and the front of the truck can seat four people on seats that rotate for easy conversations.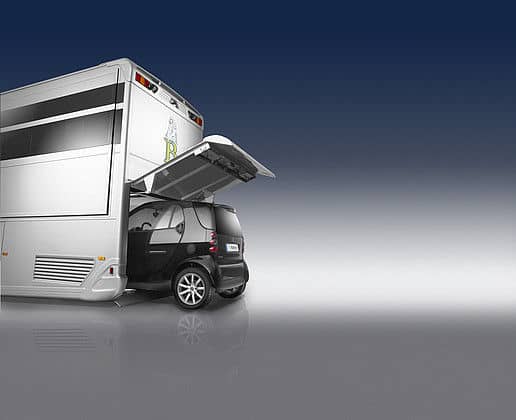 What luxury motorhome would be complete without a garage and the Ketterer Continental is no exception, it comes with a small garage in the back that can carry a Smart Fortwo.  Another cool feature of the Continental is the pop-out side, which increases the living area by one meter in width.
[Source: Ketterer]