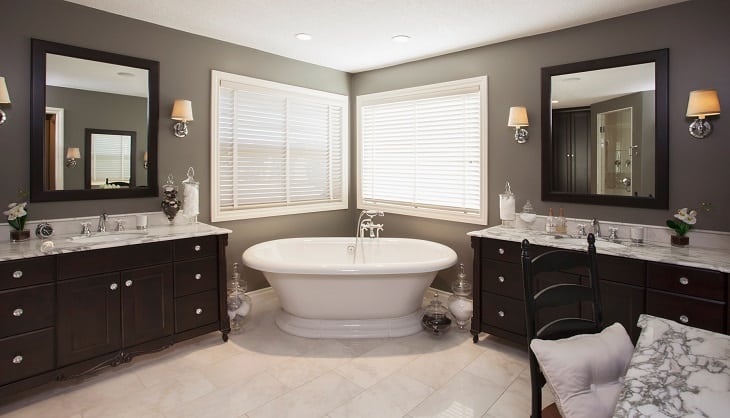 Over the past few months, I've become an expert on an unexpected topic: showers. Not taking showers, but installing new ones in your home. After countless hours spent Googling shower stalls Canada, I'm the go-to guy if anyone would like to know about shower stall enclosures. How did this happen? Let's start at the beginning.
A few years ago, I knew absolutely nothing about homes or the elements that went in them. I shared an apartment with two roommates. It wasn't the most extravagant place in the world, but it had enough room for the three of us to live and bring work home without driving one another crazy. It had a microwave in the kitchen, two bathrooms, and a place to sleep. That was all I needed and all I knew as far as real estate goes.
That is, until I decided to leave the world of rentals and roommates behind and buy my own place. Boy, the learning curve was steep! Suddenly, I had to figure out if I wanted a town home (no views, but with a small yard) or a condo (views of the park, but no yard). Wood floors or carpeting? I discovered what a half bath is (why don't they just call it a toilet room?). I learned about how much location affects price and how to make sacrifices to get the things I really wanted – things like an amazing view and a great location near my work.
After weeks of searching and seeing endless numbers of properties, I finally found a condo that's within biking distance of my office and that has awesome views of a green space right across the street. It was also perfect because I plan to adopt a dog sometime soon and it would give me a convenient and beautiful place to walk and play with it.
The catch? The condo was pretty beat up and in need of some major remodeling. I'm not incredibly picky about decor or that kind of thing (especially coming out of an apartment with two other guys), but I had an idea of the vibe that my first place would have and this condo did not have it. The bathroom was circa 1978 ago. Same with the kitchen. I decided that I'd move in and remodel a bit at a time as I could afford it.
After I saved up a bit of money, the first project I decided to tackle was the bathroom, I knew that I wanted to rip out the inexplicably puke green tiles, as well as the stained tub insert. I had a vision of a glassed-in shower that would look sleek and really open the bathroom up and make it feel bigger. Since
I'm no do-it-yourself guru, I called a contractor to get a quote.
I had no idea it was so expensive to build a shower from scratch! The cost of that alone was going to derail the entire bathroom remodel; there was no way I could afford it.
As luck would have it (on many levels), that's when I met Kate. She's an amazing, intelligent, beautiful woman…and she's a designer who helps people with home remodels. When lamenting to her that I had hit a snag with my bathroom project, she mentioned that a lot of people opt for shower enclosures as a great-looking option that's incredibly cost-effective.
That's how I ended up spending hours researching "shower stalls Canada." And guess what? I ditched my contractor (who never mentioned this option as a possibility) and found another one to install my brand-new shower enclosure. Faux wood tile on the floor, cool subway tile around the room, a new countertop and awesome new sink with a sleek faucet fixture and the bathroom is totally transformed.
I've literally gone from a guy who didn't know glass tile from granite and now I can't wait until I can afford to start on the kitchen. Oh – and Kate is moving in. She's already looking for a puppy…and choosing samples for the countertop and backsplash. I'm fine as long as it looks great and has a microwave. (I still don't cook.)