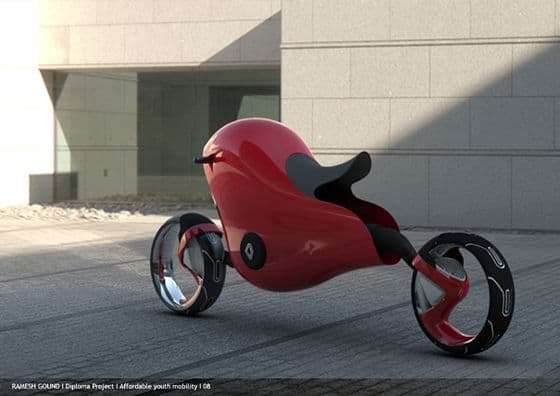 Indian designer Ramesh Gound has come up with a really funky automotive design and takes the idea of "plug in" to whole new level.  He has designed a motorcycle that can transform into a car by attaching two of these motorcycles in the middle.  According to Gound, the idea came about by the "Buy One Get One Free" attitude of the local consumers in the Ahmedabad area of India and also to help with congested cities of India, as motorcycles take far less space than cars.
So how does it work?  Two individual owners of these motorcycles can combine their bikes by plugging them in to each other, to turn them into a sporty car for longer distance travel which might not be suitable for motorcycle.  My question is, when you combine the bikes, who gets to drive?
This motorcycle/car design is Ramesh Gound's final year diploma project at the National Institute of Design in Ahmedabad India and is sponsored by Renault Design India.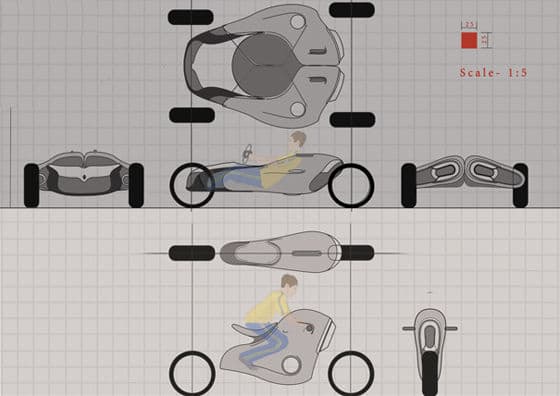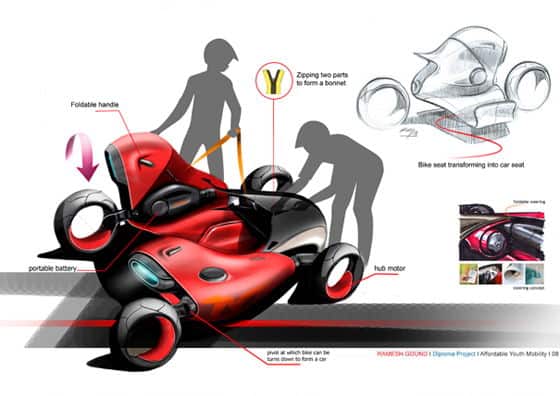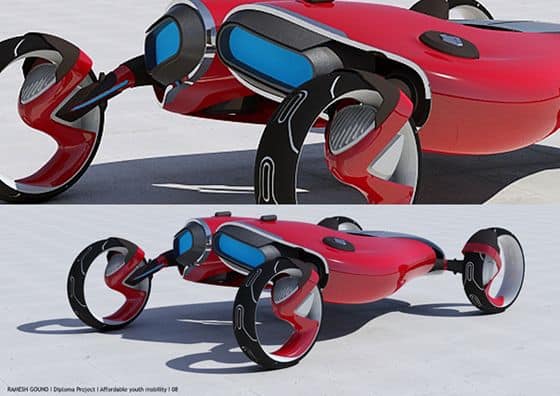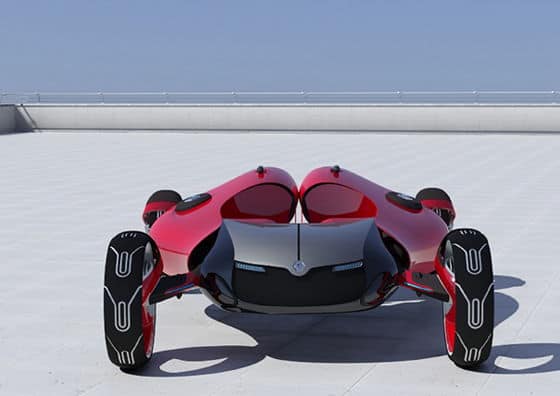 [Source:  Yanko Design]