As a former sport bike rider and a fan of the Iron Man comics and movies, I just had to review the Mark V Iron Man leather motorcycle suit.  Now you can look like a super hero and ride safely on your motorcycle, at a cost of $850.00, which is not too bad considering a regular motorcycle leather suit goes for around the same price.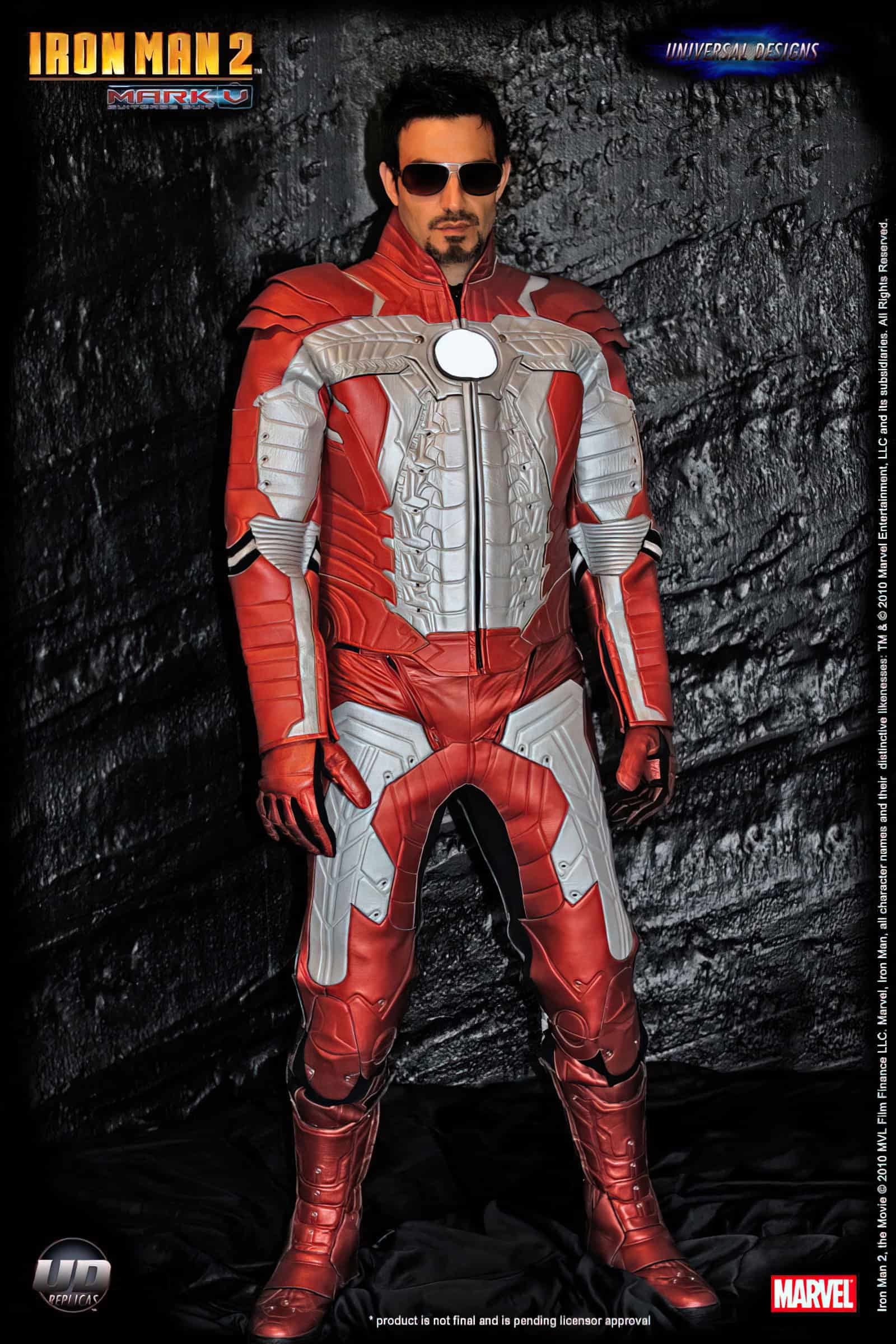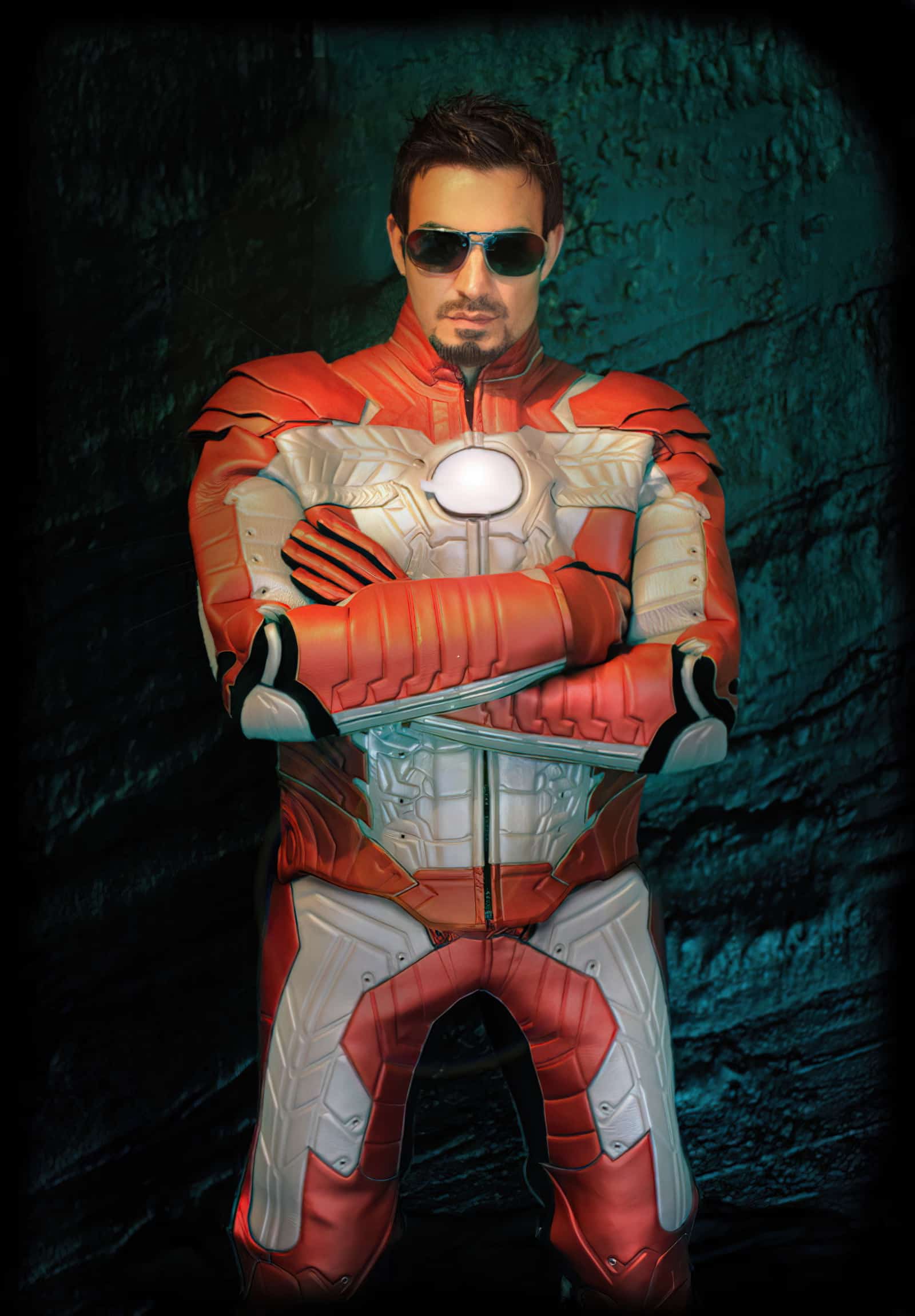 The Universal Design Iron Man suit provides the same level of protection as a regular leather suit but in style and you also get to have a glowing chest arc reactor. Unfortunately the suit doesn't come with the cool looking suitcase shown in the pictures. To complete the Tony Stark look, riding boots and gloves are also available for $189 and $60 respectively.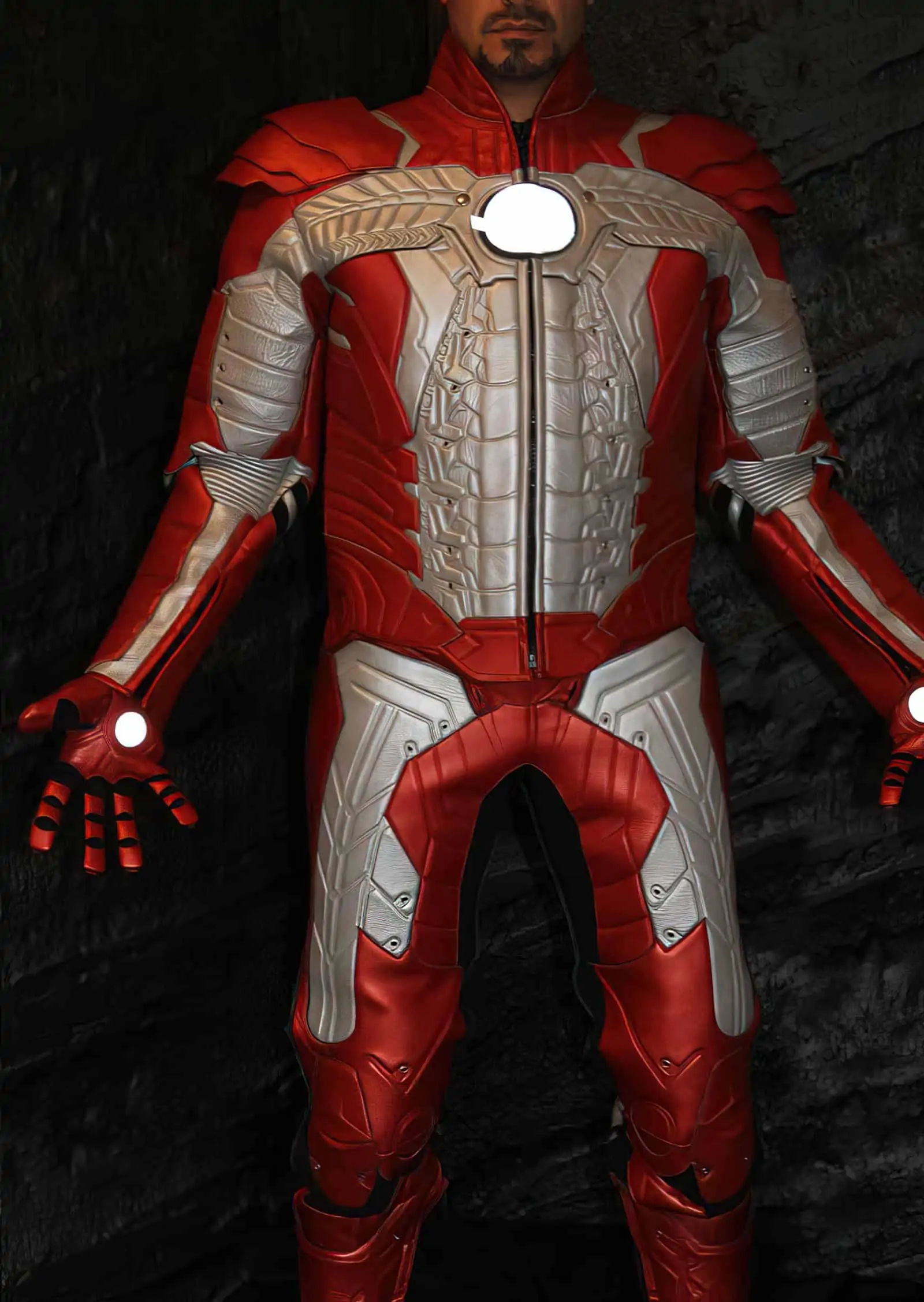 Please do not buy this suit just to wear it around the house or for wearing it when going out, without actually owning a motorcycle. And no, a moped doesn't count.
Unfortunately this jacket is no longer available, but you can buy plenty of other awesome gear on their official website.