As a hobbyist rock climber, one of my main strength goals is to improve my grip strength. Though leg strength is a major component of successful rock climbing – especially on higher grade problems – the upper body still plays a major role.
What's holding a person to the wall most of the time? Your strong, muscular hands attached to your strong muscular arms. At least, that's the idea.
But really, grip strength is useful for a wide range of activities, from lifting weights to opening jars. When someone asks you to open a jar for them, trust me… you want to be able to do that. They can and will judge you if you're unable to open it. Thankfully, grip strength is pretty easy to train.
Here's How to Get a Stronger Grip…
My favorite way to train my grip strength is simply to climb a lot. It's a fun sport, and you get super strong while you're doing it. However, I know that might be a tough sell for some people. So for the rest of you, we've got a few options.
Wrist Roller: You can purchase one of these on just about any fitness website, or you could roll your own… so to speak. All you need to do is buy a piece of thicken wooden dowel, drill a hole in the middle, string a rope through it, and attach some weight to the end. You then "roll" the weight up and down.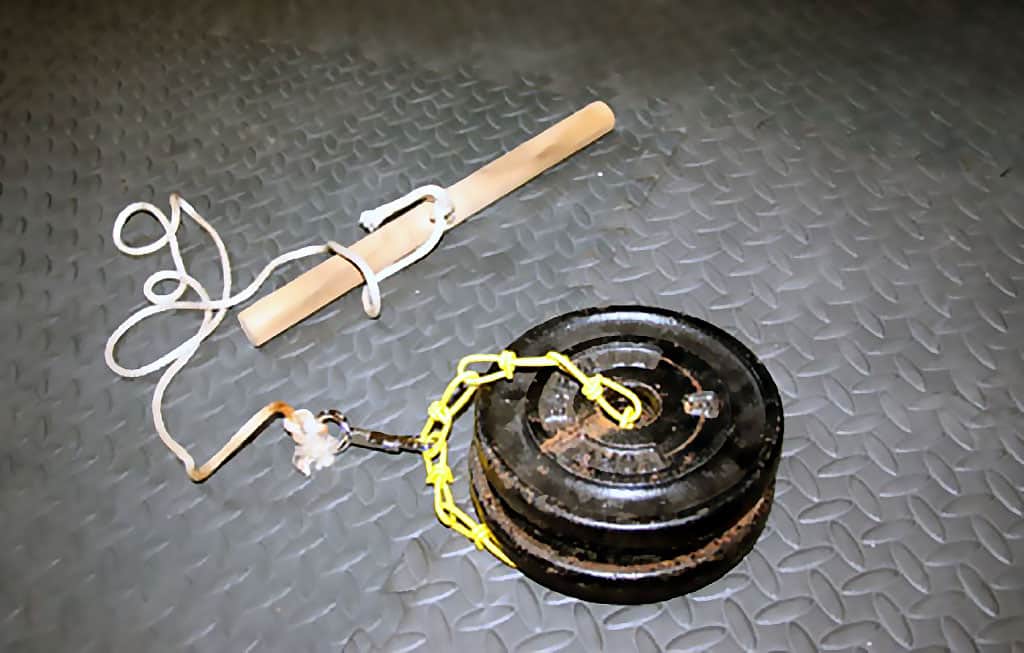 Here, this might explain it better.
Plate Pinch: Also known as farmers walks, this exercise is also pretty simple. Take an Olympic plate, pinch it with your fingers at your side, and either stand still or walk around, holding the plate as long as you can.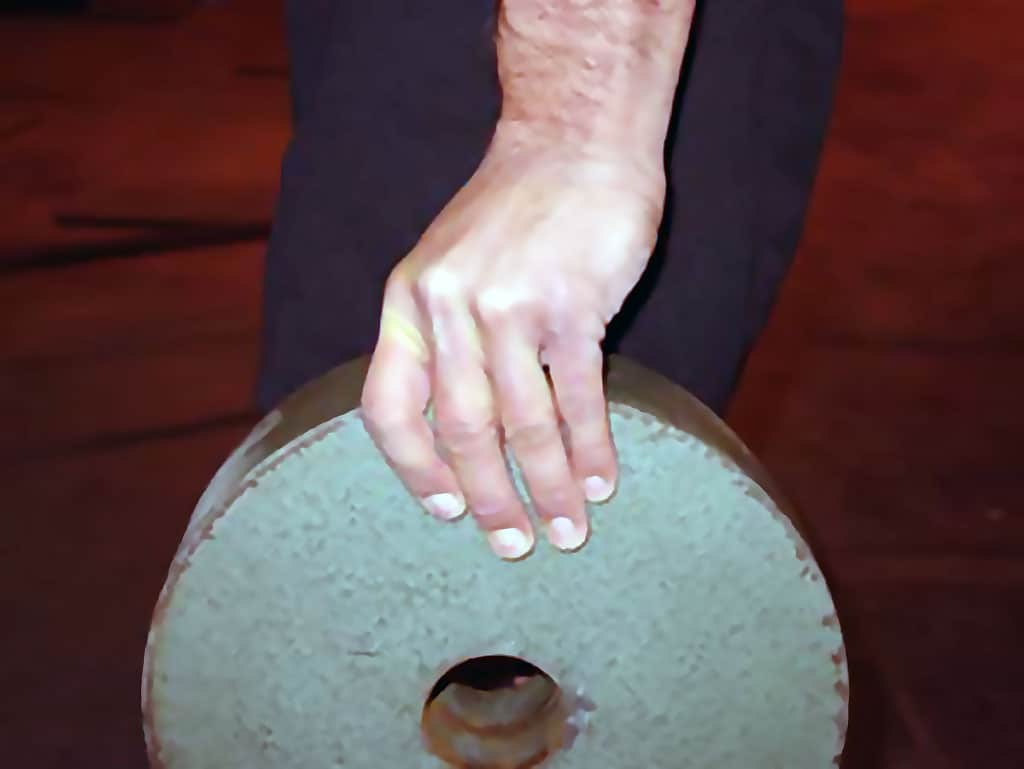 If you want to increase the difficulty, take two plates (smooth side out) and pinch both of them together. Doing it this way is significantly more difficult, so you may need to lower the weight.
Grippers: Aside from rock climbing, this is my favorite way to work on my grip strength. I have a few of these at my desk while I work, and every so often I I bang out a set of 5 "crushes." Sometimes I squeeze and see how long I can keep the crusher compressed.
There are a number of great brands, but my favorite are the "Captains of Crush" grippers from IronMind. They're rock solid, functional, and reasonably priced.
These methods are pretty straight forward, but sometimes the most simplistic techniques are the best. I've gotten a vice like grip from a combination of climbing and grip crushers, and you can too.