Every man needs a man cave, a room of one's own, but very few ever have the pleasure. Why?
Because the in-laws need a spare bedroom when they stay over. Because the kids needs a playroom for all their toys. And because there are more important things in life, like having a second wardrobe or a place to store the extra bedding and guest towels. But a man can always dream, and, if you do have a room going spare, it's time to claim it as your own.
Now for those female readers in doubt, or those perplexed wives and girlfriends in denial, the need for a man cave is real.  Any space in the home will do – a garage, a spare bedroom, a den or a basement – as long as we can turn it into our own personal space.
For man cave dreamers, or the more successful amongst our species who have managed to negotiate this (we applaud you), here are the five ultimate man-cave must haves.
A Big Bed or a Big Sofa
Comfort is key. So whether you prefer life to be horizontal or propped up at an angle so you can still see the TV, having a big bed or a big, comfy sofa you can sink into is fundamental. It's man-caving 101.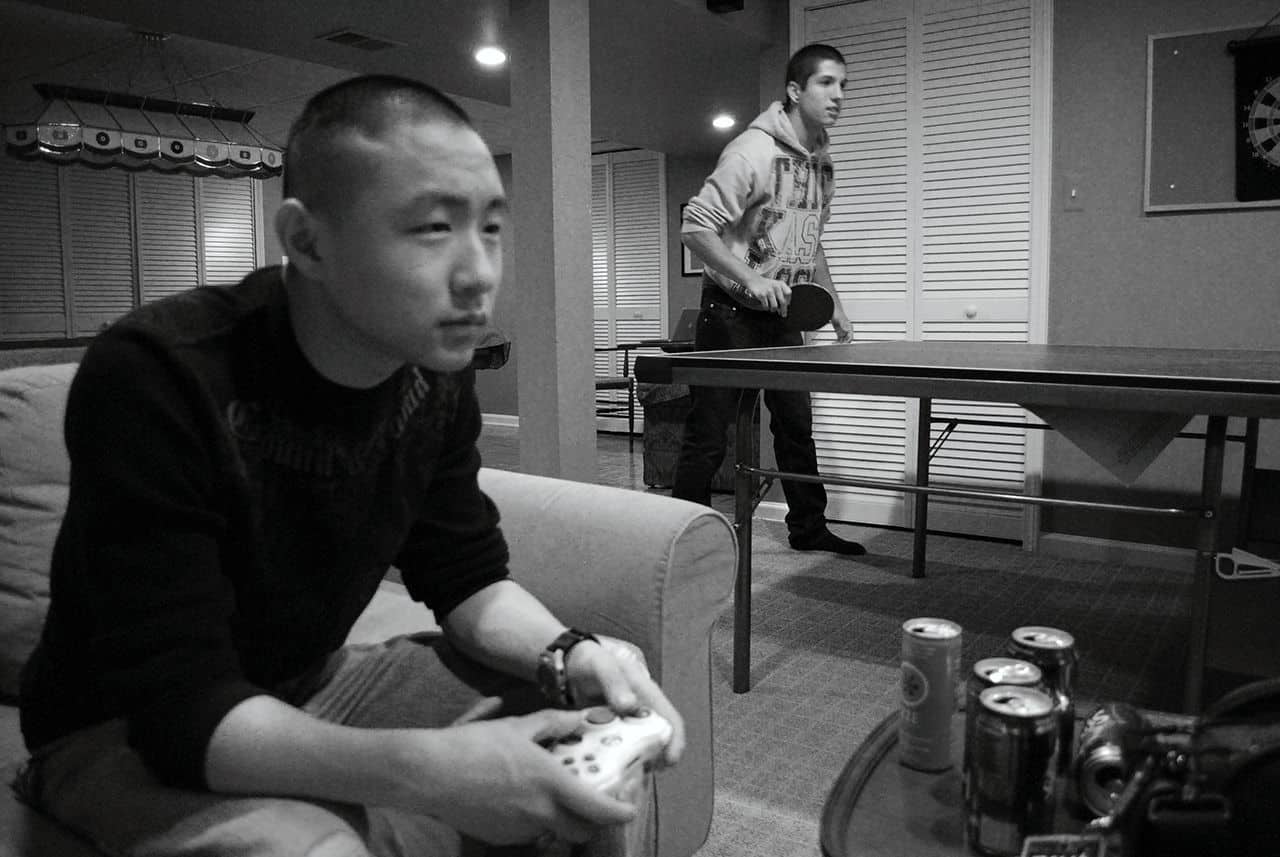 For the best man cave sofa inspiration, click here. For big comfy beds to sink into, try Revival Beds.
A Big Screen
It's not all about size, but there's no denying that the bigger the better when it comes to watching the game or playing some games.
If you're no expert on TV screen sizes, resolutions, LCDs and plasmas, get some advice from the Dadditudes blog.
A Food and Beverage Fridge
No man cave is complete without easy access to chilled food and drink. Whether you're on the beers, whiskies or just a diet coke, a drink isn't perfect if it isn't chilled to perfection. If space is short, pick a mini fridge which can fit in a corner or fill some otherwise wasted gap.
If you like your liquor on the rocks, don't forget to choose one with an ice machine. I mean that, or you could just got for a full bar. Just sayin'.
A Man Hammock
For when a bed or sofa simply isn't enough; sometimes, we just need another way to hang out. It's a man's primitive right to get back to nature and whether we choose to do this indoors or outdoors, a hammock is definitely all-man.
Manly Mood Lighting
There's nothing wrong with a bit of mood lighting. Candle loving men need not be embarrassed as the right lighting can help you relax and block out the stresses of the day. LED strips, plasma lights, lava lamps and colour change lamps can be a great way of decorating your man cave.
Lastly, if you want something more masculine, you can make your own lighting installation from unwanted beer and liquor bottles. See how you can do it in this tutorial. I promise, it's not even that difficult.