A guy's work is never done. Many of us are the protectors, providers, and caregivers of our family. We aim to please, and we work hard for the little time off we have every week. But when it comes time to cut loose, we like to have fun – lots of fun. If you're looking for some ideas about how to spend your time with the boys, you may want to consider hosting a guy's night in. Imagine the possibilities: chip and dip, guacamole, salsa, tortillas, Budweiser, Heineken, Amstel, Castle, Michelob and Guinness. You see when you've earned the right to let your hair down, you can indulge your fancies just a tad.
So, what do you do on a guy's night in?
Some guys enjoy the Al Bundy-style evening. You know… staring at the TV watching a game of football with your mates. Simply kick back, relax and put your feet up on the table. Naturally, you want to be sure that your significant other doesn't see this because she will totally blow a gasket. Whether you're watching NBA, NFL, NHL, soccer, rugby or cricket is your business. Just be sure that the guys are all on board with the plan so that nobody wants to abscond and head to the local pub. To get things started, a little planning is needed. Send out a couple of text message invites, email invites, or call your buddies and plan a get together. Ideally, you want to do this on a Friday evening or Saturday evening, since weekdays aren't ideal for imbibing or staying up too late.
Clear it All with the Lady of the House
Make sure you've cleared everything with your lady, because it's certainly not worth the effort if you're going to be getting hell for the rest of the week. With your plans clearly formulated, you must begin your preparations in earnest. Let's consider some of the things you're going to need to get your party started with a bang:
Lots of ice, or at least a fridge with plenty of available space
A venue in your home – your man cave, garage, or outside pool deck
Planned activities for the evening such as sports, card games, pickup sticks etc.
Plenty of carbs and calories – your man cave should be a cholesterol haven for the evening
Be sure to have a clean-up plan ready to go, to avoid any hassles the next day.
Always Stay Well Nourished and Hydrated
So, how do you get started with all this planning and preparation? Well, be sure that you've got packets in packets of tortilla chips, dip, beers, and snacks. Hot chicken wings are a favourite among the guys, so be sure to bring plenty of Tabasco source and Ghost peppers. Next up, you want to keep everyone well hydrated during your activity sessions.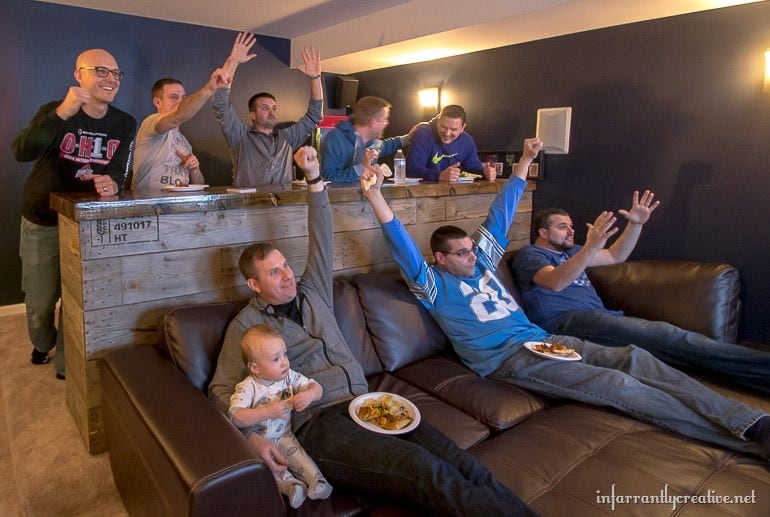 This means that you're going to need golden brew for your buddies. Beer is as important as oxygen during a guy's night in. In case you are wondering about designated drivers for the evening: Uber or Lyft. Don't even worry about staying sober – that's somebody else's concern. Of course, if you are sober and do not wish to imbibe, kudos to you – it's your call.
Entertainment Options in Your Man Cave
Next up – activities. Well, there are plenty of options available in this department, notably Scrabble (probably not), chess (are you kidding?), Pickup sticks (could be interesting after a couple of pints), or card games (that's what we want to play). Card games are lots of fun, and the first one that probably comes to mind is poker. Good thing is, they are less strenuous card games to enjoy such as Classic Blackjack. This game is as pure as the driven snow.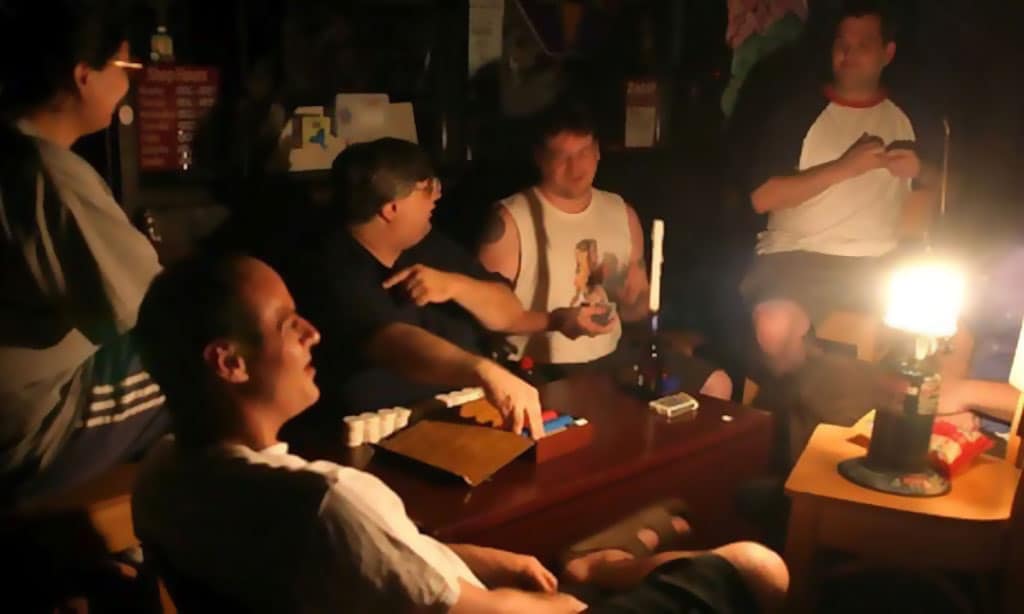 You can enjoy it with 6-8 decks of 52 cards, and buy ins can be set at any amount you feel comfortable with. For home-based games, we recommend $1 chips, and a bankroll of around $50 to $100 per player. With 5 to 10 guys at your table, that translates into a total prize pool of between $250 and $1,000. Blackjack is a great game to play – it's quick and easy, and one player can be the designated dealer while the others play in a multi-player style of gaming.
Card games are great ways to learn about your problem-solving abilities, especially when an element of skill is involved. Blackjack goes well with beer, hotdogs, and hamburgers. It's also a great social game since you are face-to-face with one another. Of course, you should provide blackjack strategy charts – for those who can read them, and you may want to brush up on a few of your skills before you host a live blackjack session at home.