The lengths that some people go to lose a few pounds of weight never ceases to amaze me. There was a time when a person would decide that they're overweight and actually, you know… lift some weights, or eat less, or go play a sport. Now the world is full of crash diets, and tape-worm filled pills, and insidious exercise machines such as the shake-weight. But fear not, because now there's a new way to lose weight using the power of horse movements! Yes, you read that correctly – horses. People wander around a gymnasium cantering and trotting and otherwise acting like a horse. I can't decide whether to laugh or cry. I'm glad that people are getting off their ass to actually exercise, but horses… really? Watch the video and decide for yourself.
Personally, I think it would be a lot more interesting if this style of exercise combined with pony play and the various horse fetishes to create a new type of super exercise routine. I don't know what it would involve, but everyone would be dressed in a far more interesting fashion. Maybe something like this…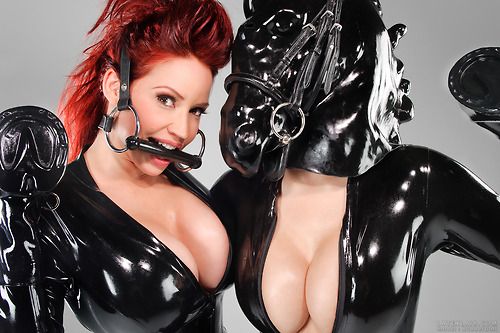 The open concept chest area is both practical and tasteful, affording the wearer ample ventilation, while protecting his/her modesty. The material (leather) is also excellent for a workout, as it's strong and shiny – useful when a solar eclipse limits visibility, and the only surfaces people can see are those that are shiny.
See? This is a much more practical version of Horsebic. Let's all hope people quit horsing around and take their health more seriously.