Let me introduce you to one Private White, a Soldier and Entrepreneur – a Gentleman. Born in Leeds in 1896 it was apparent that the young White was cut from a finer cloth than other men. Starting in his parents' water proofing business, the young man rushed to volunteer when the First World War started picking up steam. Enlisting initially with the King's Own Royal Regiment, Pvt. White showed up late for his deployment date. Now while other soldiers were undoubtedly too boozed, or suffering from nerves, Pvt. White was burying his father. However, Pvt. White handled his commitments. All of them. After seeing to his personal matters he reported for duty and was reassigned to the 6th King's Own Royal Regiment.
Now this level of dedication to country and duty is more than enough to distinguish this man as more than "just some bloke", and yet he had more to give. Having fought through the failed Anglo-French effort to capture Constantinople, White's unit was ordered to provide relief to British forces at Kut in Iraq. While attempting to cross the Dialah River under the cover of night, the relief force came under heavy machine gun fire. During this attack Pvt. Whites platoon suffered dreadful casualties, with nearly all men either dying or dead. Yet Pvt. White thought not for himself. He did not attempt to flee or swim away. Instead he tied a telephone line to his own boat and towing it to shore. It was for that extraordinary bravery that he received the Victoria Cross.
The Path to Designer Menswear
Upon returning home from the war Jack White returned to the Manchester area, and quickly began an apprenticeship as a pattern cutter for a local factory. Using the same determination and work ethic displayed in his military service, Jack White worked his way from the bottom up to General Manager and eventually Owner. Serving as the Owner until his death in 1949, the factory distinguished itself as one of the most technically skilled factories in the region. Today is still showcases the high standards set by Pvt. White while under the stewardship of his own great grandchildren.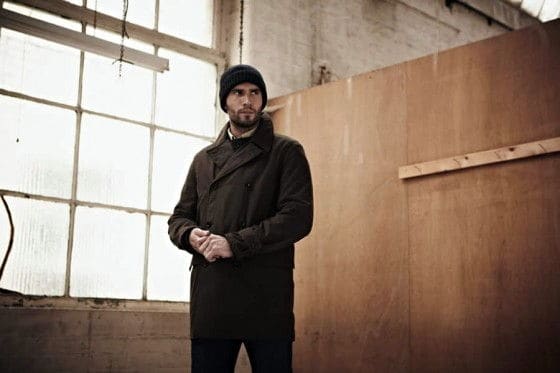 Today the Private White V.C brand boasts years of design expertise and a large archive of vintage materials from which to draw inspiration. Producing stunning designs from Nick Ashley, the company still shows the style of Jack White, and the classic British Gentleman.