If you're a fan of the first person shooter genre like I am, then I'm sure you've seen or played some of the latest and greatest shooters, like Battlefield 3. After all, I write about the damn things often enough. But what if we go back a few years to the time of the original Half-Life, or further back yet to say, Quake 2? Way back… deeper and deeper.
If you think about it for a moment, first person shooters haven't been around all that long. It wasn't so very long ago that the term was just a twinkle in John Carmack's eye. But my oh my how the genre has changed since the days of the original Wolfenstein and Doom. The gameplay is more varied, the sound is better and yes, the graphics have come a long way too.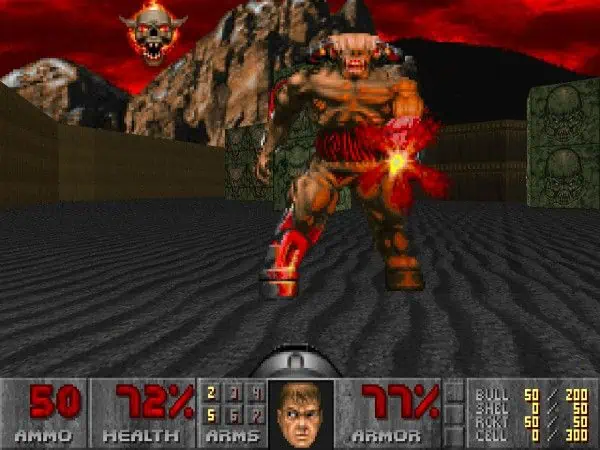 In fact, if you were to go back through the years, well… you might just think to yourself, man, I used to think THAT looked good? So let's go ahead and do that with a little tour Dr. Loser likes to call…
Graphical evolution of First Person Shooters: 1992-2012
Let me warn you up front: if you're a nostalgic sort of person, then I recommend watching this at home. The whole thing is so touching that you'll be all choked up… you may even shed a tear. It's best you watch this in the privacy of your own home.
Okay, so we saw about 17 different first person shooters there, and I can confidently say that I've played all of them, save one – Metro 2033. In any case, here's a list of the entire collection by year, and then I've got a question I would like to ask you.
First Person Shooters Master List
Here they are in order, with the missing years removed for easier viewing. I've bolded a few of my favorites. You'll notice a bit of a gap in the recent years… curious.
1992 – Wolfenstein 3d (id Software)
1993 – Doom (id Software)
1995 – Dark Forces (LucasArts)
1996 – Quake (id Software)
1997 – Quake 2 (id Software)
1998 – Half-Life (Valve Software)
1999 – Quake 3 (id Software)
2000 – Project I.G.I. (Innerloop Studios)
2001 – Return to Castle Wolfenstein (id Software/Grey Matter/Splash Damage)
2002 – Battlefield 1942 (Digital Illusions Creative Entertainment aka DICE)
2003 – Deus Ex: Invisible War (Ion Storm)
2004 – Doom 3 (id Software)
2005 – Battlefield 2 (DICE)
2007 – Crysis (Crytek)
2009 – Arma 2 (Bohemia Interactive)
2010 – Metro 2033 4A (Games)
2011 – Battlefield 3 (DICE)
Out of all these games, I played Half-Life the most by a long shot. I played the shit out of the single player campaign and the multiplayer, and after that I started playing the popular mods like Team Fortress Classic and Day of Defeat. Those were the days… at least for me.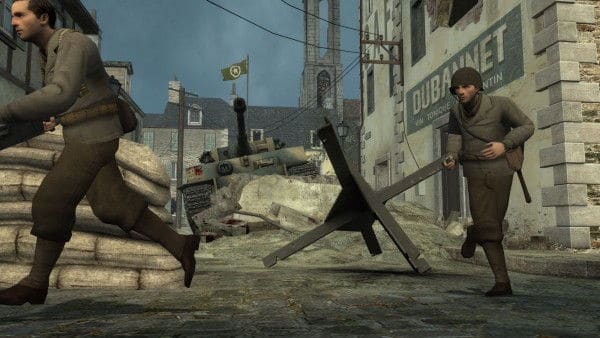 So my question is, what's your favorite game(s) from this list, and what games do you think Dr. Loser missed? You'll notice that some of the big players like Halo and Call of Duty are completely absent. Personally I'm quite happy with that, but perhaps you'll disagree.
Either way, tell me about it in the comments below!