If you are reading this, you have given fishing a chance, and why not? It is a great way to relax, catch up with friends (If you're going in a group), and enjoy the great outdoors to the fullest. Whether for recreational purposes or sporting reasons, the sport of fishing is as old as time, and it's no surprise that over 40 million people fish every year.
We are going to walk you through a few important things to keep in mind as you prepare for your first fishing trip.
License To Fish
Note that before going fishing, you need to look into whether you need a fishing permit or not. In the United States and the UK, you need licenses, but there are some parts of the world where you may not require a license to fish.
Some charter services can help with this process, and some fishing resorts hand out licenses if you do not have any.
Packing For The Occasion
When going fishing, there are things to consider packing. Rods, baits, weights, and hooks are the usual items stored in your tackle box. There is also the fish finder fishing equipment that makes tracking and catching fish a lot of fun. Do not forget to bring a cooler filled with ice (If you intend to keep your catch). And of course, don't forget the sunscreen and make sure you drink a lot of water because it's easy to get dehydrated when you're out on the water. Last but definitely not least, make sure to pack that camera too and Ziploc bags for valuables.
Time And Location
It is crucial to decide the location and time before you go fishing. Experts recommend fishing early in the morning (6 a.m) or just before the sunsets. Either way, make sure you go early enough to secure an excellent fishing spot.
Depending on the location you choose, ask about the best time and spots for a novice. This information can help improve your fishing experience and, if possible, make one or two new friends. After all, you're there to have fun and not get bogged down by too many technicalities this early in the game.
Another important tip is to check the weather forecast before your trip, so you're much better prepared.
Dressing For The Occasion
It's easy not to pay attention to what you wear when going on your trip, and who can blame you? All that excitement can get to your head. Experts recommend wearing layered clothing because it can often get very cold out there on the open water. The temperature early in the morning or late in the evening can easily turn a fun experience into a nightmare.
If layered clothing is a bit much, then a sweater will do. Don't also forget to put on a life jacket if you're going into deep waters.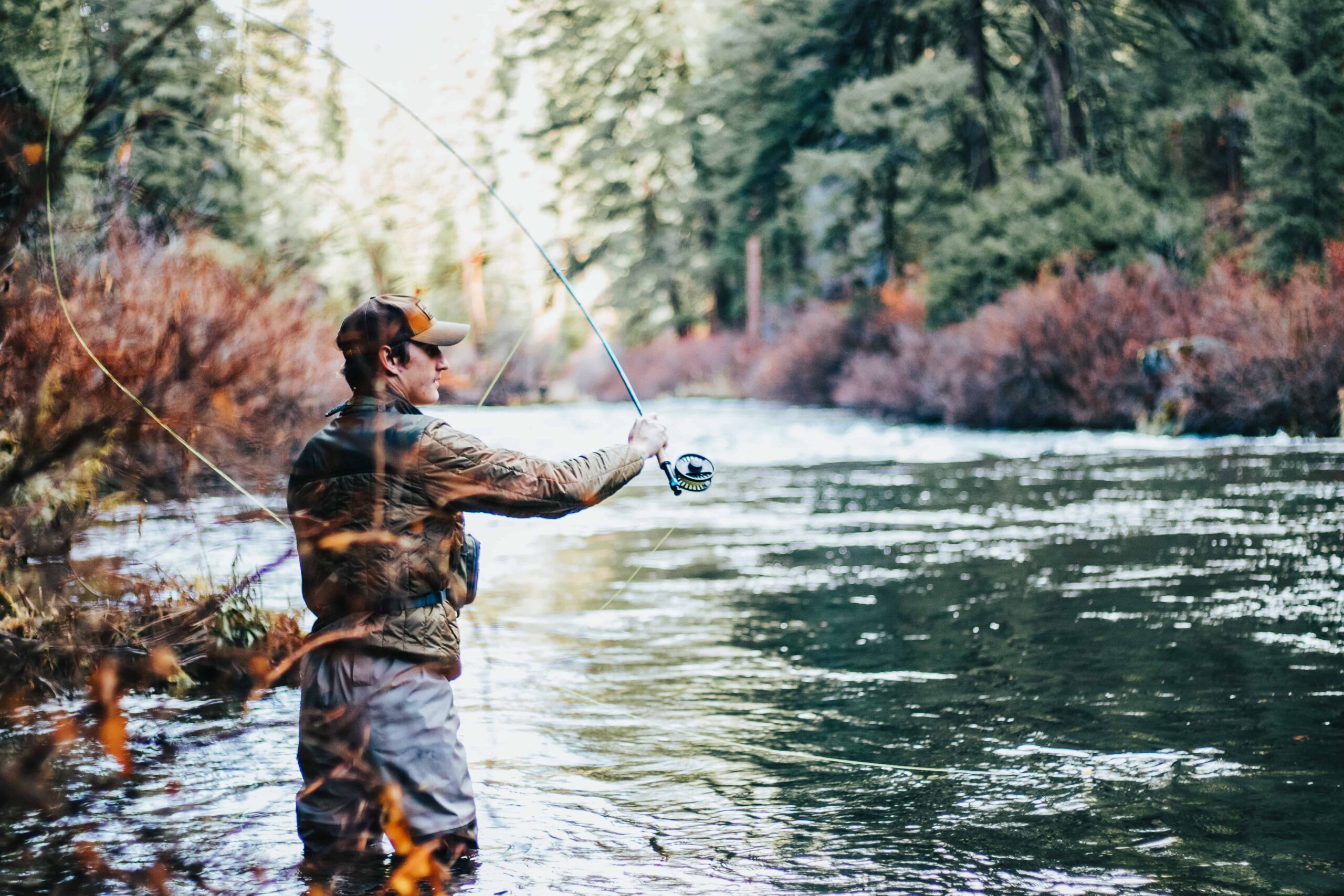 We're always looking for the next best hobby that can keep us busy and entertained. So why not grab that rod, gather your friends, and take a trip to your closest "fishing hole"? Fishing is an enjoyable way to relax and be alone with your thoughts. It is an activity that can help relieve the everyday stress of city life and unwind. Make sure you also have fun. Don't dwell on only catching fish but also enjoy the outdoor experience and nature at its finest!