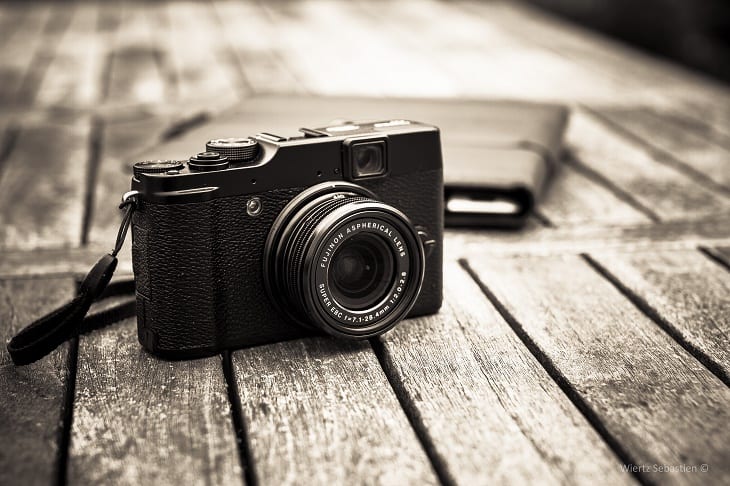 If you enjoy photography, you probably know the irritating struggle of loving your photos you've taken on your camera and wanting to put them online, but having to wait until you're home to upload them all to your computer first. Many cameras now come with build-in Wifi to solve this problem, but they tend to cost more and some of the nicer cameras don't have it anyway, so you're left in the same position. Luckily, there's a solution to this and a way you can make any camera a Wifi-enabled camera. The solution is Wifi SD cards and these are excellent for yourself, or since it's the holidays, a great gift for your fellow shutterbug.
There are lots of Wifi SD cards out there and they'll probably set you back about $40, depending on the size, but it's totally worth the money. So how does it actually work? Essentially when you connect to Wifi, the SD card acts like your phone would when automatically uploading to your computer on Wifi. When it's connected, you can access all of your photos and videos on your tablet, phone or laptop without ever even removing the SD card from the camera. This works quicker than ever, so it makes the whole process incredibly easy and fast.
While some of these Wifi SD cards come with subscription services to hotspot companies, there are plenty out there that don't require this subscription service. In the case it doesn't require a subscription, the SD card essentially works as its own little hotspot that you can connect to on your own devices.
Other than that, these Wifi SD cards work the same as just any other SD card and hold just as many images and videos as a regular one would.
What's even better is you can choose which photos you want to upload to your device. This is great news for those of us with smaller amounts of storage on our phones. That way, you can choose the few images you love that you want to put online, without taking up extra space with stuff you only want on your home computer.
If you're worried about security, don't be, you create a password for your SD card Wifi hotspot so no one without that password will be able to access your photos.
While these SD cards may cost nearly double the amount as regular ones, they're totally worth the money because of the hassle you save and the extra abilities they give you when traveling. If you don't want this for yourself, it might make a great stocking stuffer for your snap happy friends and family.