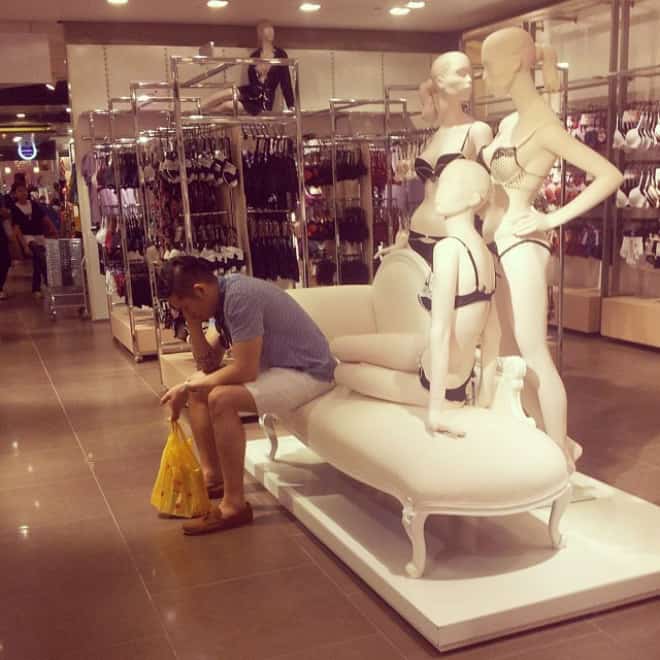 Maybe you and your girlfriend have only been dating for a couple of months, or perhaps you and your wife have been together for years. Either way, you're thinking of buying lingerie as a gift and are lost and uncertain where to start. Never fear! As a frequent buyer of gift lingerie, I have five foolproof tips that will help you pick the right sexy attire to make her – and you – happy.
1. You Don't Need an Occasion
The great thing about giving sexy lingerie as a gift is that it doesn't need to be a special occasion. Of course, lingerie is the perfect gift for Valentine's Day and it's really naughty when Santa leaves fishnet stockings underneath the tree. But you can score bonus points for giving your wife or girlfriend sexy, silky lingerie on any day of the year – and since it's a gift where both parties win, you can cash in those bonus points right away.
2. Figure Out Her Size
If it's going to be a gift, asking your wife or girlfriend her size is a huge surprise spoiler. To figure out the right size, you're going to have to do a bit of sneaking around. Wait until she's out for a while – schedule a massage for her if you need to get at least an hour to do some snooping. Then check out her underwear drawer. Check at least three different bras and pairs of panties to make sure you have a good idea of the perfect fit.
3. Choose Sexy Lingerie for Her Style
Hopefully, you have a general idea of your girl's likes and dislikes when it comes to clothing. Her preference in panties won't be far off, typically. Checking out her underwear drawer can help confirm this. If she's into pink and frilly, baby-doll lingerie will be just her thing. If she tends to have more of an alternative, edgy style, check out a sexy corset or bustier set.
4. Avoid White, Unless It's Bridal Lingerie
A good rule of thumb when choosing lingerie color is to stay away from white unless your significant other is obsessed with white bras and sexy panties. White lingerie is typically reserved for bridal lingerie. However, if you know your wife or girlfriend might be up for some naughty bride role-playing, then…
5. Everyday or Wild, Hot Night?
The final thing to consider is whether you're really going all-out for an occasional night of naughty librarians and whip-snapping or if you'd like to buy something truly sexy that your girl will wear to bed on most nights. If a night of hanging from the ceiling is what you have in mind, then the sky's the limit. However, there are a lot of hot choices that she'll be happy to slip into bed wearing almost every day. Choices like chemises and baby-doll lingerie will get your motor running and make perfect lingerie gifts that she'll wear all the time.