With so many of us leading busy lives, it can sometimes feel impossible to squeeze in some exercise. Every day is unpredictable, but I don't want my busy schedule to force me to compromise my health. I recently discovered Finesse Fitness, an exercise bundle and smartphone app designed to make working out more accessible to the modern person, and I am already a huge fan of them! Their product has been advertised all over national radio, in newspapers across the country, and even on TV, and their Kickstarter really does deserve every donation it can get.
The Finesse bundle is packed into a sturdy bag that can take a beating—it's water resistant, dirt resistant, and the pockets are made of rigid fabric that gives the bag a lot of structure. You can choose from a backpack and a duffel bag, but each of them comes with a different set of exercise equipment. I like that they give you the choice to pick between two bags, because someone might not need a full door anchor, and someone might not need a foam roller. The specially designed products help you create a tailored workout to suit you no matter where you are or what fitness level you're starting out with. It's essentially a mobile gym that you carry in a bag, and it's full of things that you can use for all sorts of exercises, from ab roll-outs to resistance crunches. It can do anything from helping you prepare for a football game to interval training. And I don't even have to just work out by myself, there's enough in here to do group training too!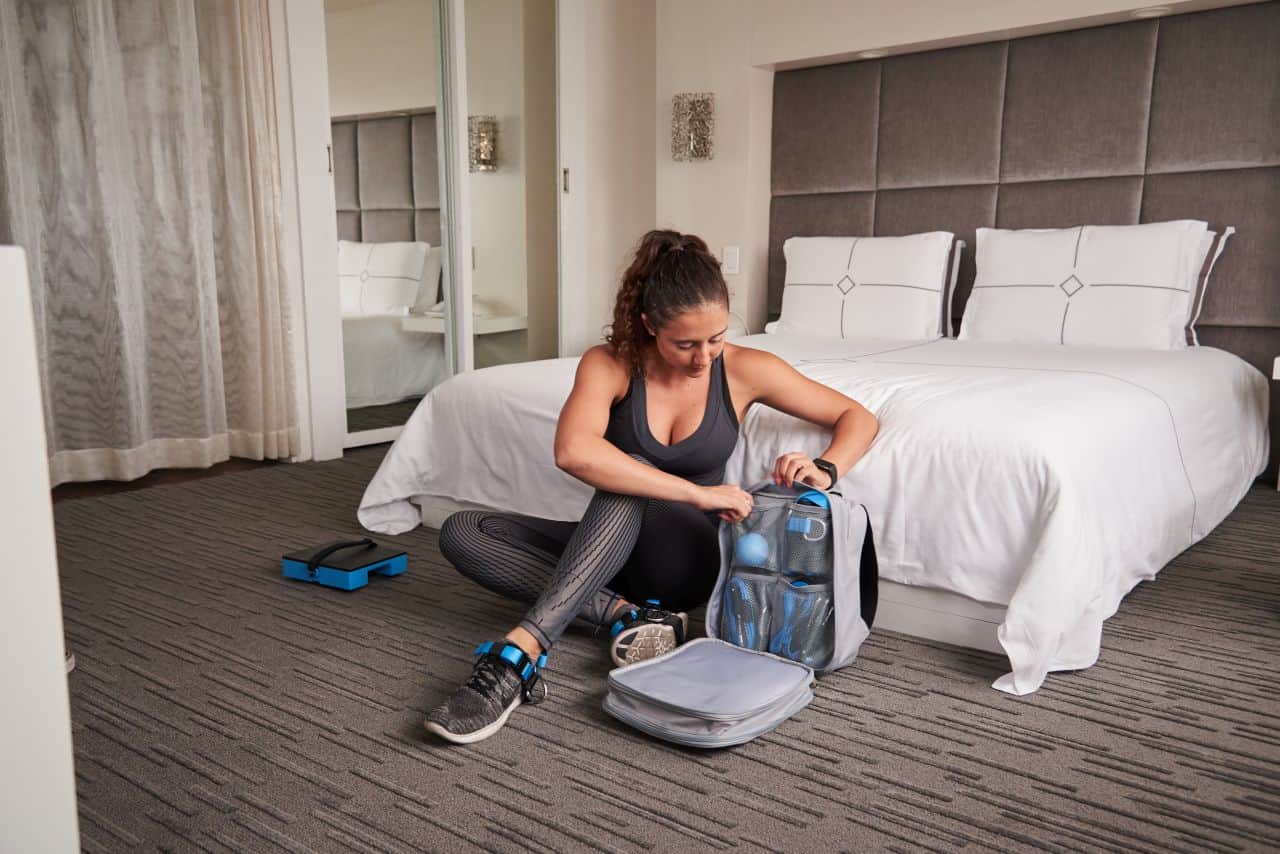 The app is a great addition to the bundle, and provides access to lots of workout videos on demand. But on top of the exercise videos and routines, you can even connect with a trainer who can help motivate you to work out. There's also some extra features on the app itself, but you have to pay $6.99 a month for those. Even if you don't decide to pay the extra few bucks, the app is a great tool to use to get and give support to others who work out with the Finesse.
Finesse Fitness has the potential to revolutionize fitness for everyone from career professionals who travel everywhere, to stay-at-home parents, to college students. With this bundle, there are very few people who can make excuses against working out. I've donated some money to the Kickstarter, and I hope after reading through their story, you will too. Who doesn't want a gym in a bag?