Have you ever read Zero History by William Gibson?
It's one of my favorite books of all time, by one of my absolute favorite authors. If you haven't read it, then I highly recommend doing so. Gibson has a gift for finding interesting places that already exist, tweaking them a bit, and then weaving them into his stories. Take for example Cabinet, a fictional club in Portman Square, London, owned by Inchmale – an equally fictional rock star.
Real Life Cabinet Club(s)?
Ever since reading Zero History so many years ago, I've been searching for the venue that inspired Mr. Gibsons cabinet. At long last, I think I've narrowed it down to a few places. Cabinet is described as…
It was a peculiarly narrow place, apparently occupying half of the vertical volume of a townhouse whose expensively forgettable façade reminded her of a sleeping face. It shared a richly but soberly paneled foyer with whatever occupied the other, left, half of the building, and she had formed the vague opinion that this might be a foundation of some kind, perhaps philanthropic in nature, or something dedicated to the advent of peace in the Middle East. Something hushed, she imagined, and faintly dusty.
And I know from reading the book that Cabinet is both incredibly luxurious, and also extremely eccentric. Wildly imaginative rooms featuring a mix of old and new… strange wallpapers and even stranger beds, and the type of service that a visiting dignitary could expect. Hmm…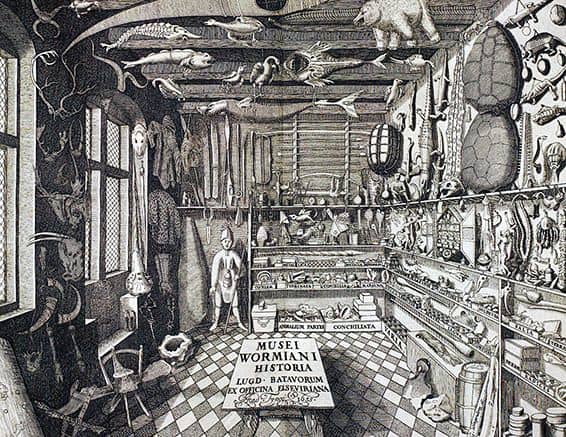 Above is the Cabinet of Curiosities in which many believe Mr. Gibson based Cabinet Club. I can definitely see the influence, but let's get on with the show. Here are the two hotels that I believe best fit the bill.
The Stafford London by Kempinski
Located in the heart of St James's (and not Portman Square, unfortunately), The Stafford features 105 individually designed and decorated rooms, much like Inchmale's mythical Cabinet Club.
Now that's what I call a bar! It's classy, it's luxurious, and it just smacks of William Gibson flavor. But what about the actual suites?
No creepy bird cages or nightmare beds to be found, but the aesthetic is in the ballpark. Perhaps The Stafford London by Kempinski is a more modern, luxious interpretation of Cabinet Club. Either way, the place looks absolutely phenomenal.
Home House London

Next up we've got Home House, which they describe as…
Home House represents a truly unique experience in the concept of private members clubs. All that you would expect in terms of luxury, service and privacy are the Club's cherished hallmarks.

Located across three Georgian town houses at 19, 20 and 21 Portman Square, Home House Private Member's Club offers its affiliates the dramatic fusion of the old and the new.
Emphasis added was my own, and I'm guessing you've figured out why. Portman Square AND a dramatic fusion of the old and the new? The plot thickens…
Billy, I think we've found our Cabinet Club. Each room is also unique, but with a slightly more Gibsonian styling. Here's another example…
This suite is called Drury Lowe, and it's just one of the many uniquely named and styled suites at Home House. Instead of describing each one in turn, I recommend you check out their website and review them all for yourselves. As I've said, there are tons of them, and each has its own unique story and design.
Have I Found It?
For those of you that have read Zero History, what do you think? Have I found Cabinet Club, or should I keep looking? Any thoughts you have would be greatly appreciated!