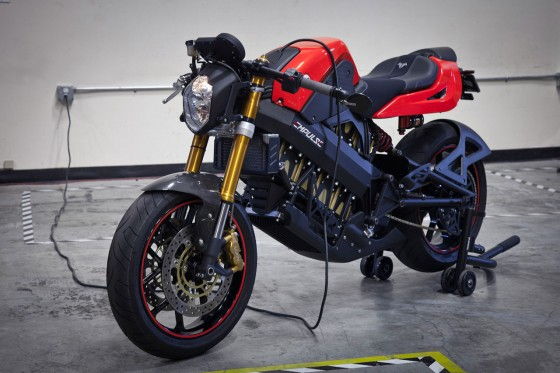 At first site, the Empulse by Brammo looks like a regular "street fighter" motorcycle.  Turn the key and you don't hear any engine noise, that's because the Empulse is an electric motorcycle.
Unlike other electric motorcycles, the Empulse is a very practical bike, with good range and power.  The Empulse is the world's first water-cooled production electric motorcycle and is capable of doing over 100 miles per hour.  The bike's range depends on what model you choose.  The top of the line 10.0 has a range of 100 miles, 8.0 has an 80 mile range, and the 6.0 has a 60 miles range on a single charge, using a standard 110 volt outlet.  According to Brammo, the range can be extended if the bike is ridden in a civilized manner.
The Brammo Empulse weighs 390 pounds (176 kg) and produces 55 horsepower and 58 lb-ft of torque.  This might not seem like much, but all the power is available from 0 rpm.  Price for the 6.0 starts at $9,995, 8.0 at $11,995, and the Empulse 10.0 at $13,995.  With government incentives for electric vehicles, the end price can be as low as $7,000, depending on where you live and which model you choose.
Brammo Empulse Promotional Video: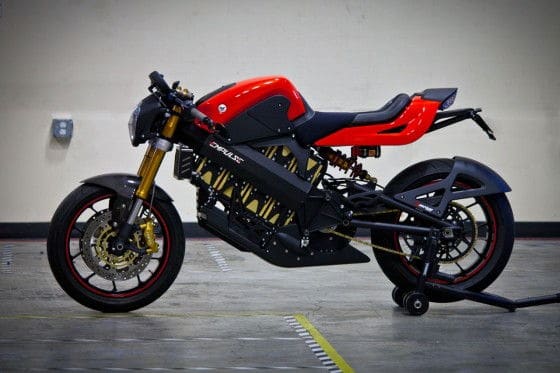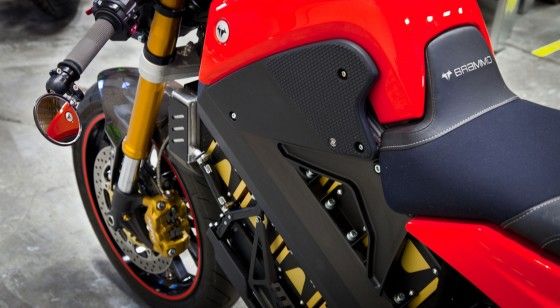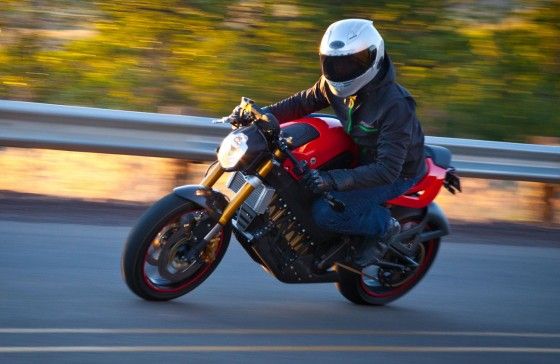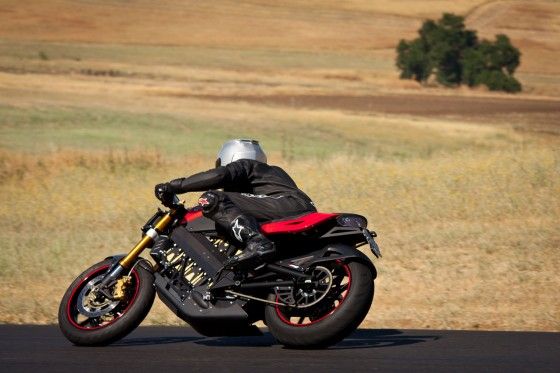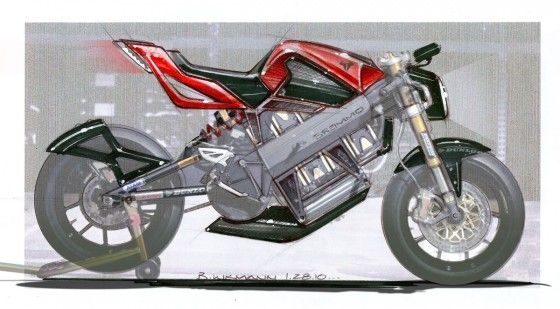 [Source: Brammo]