Today… I'm going to try a little experiment.
Over the years I've written numerous articles about my travels, and with most of them I've included travel suggestions. Sights to see, restaurants to eat at, drinks to drink… that sort of thing. I think you guys have found the information pretty useful, but in a way, I've failed you. Though that stuff is good and well, what about all the time sensitive events? What about festivals and shows? Well, today I'm going to change that, starting with a highlight of events for fall 2013 in Auckland, New Zealand.
Auckland's Awesome Festivals and Events for Fall 2013
Whether you're into sports, music, art – or simply getting blasted at the local watering hole – Auckland has a fantastic selection of events and festivals that will appeal to even the most seasoned travelers. So with that in mind, I'm going to share with you what I believe is a fantastic range of activities and festivals that will be taking place between now and the end of 2013. Here are just a few to keep your eyes on…
Auckland Heritage Festival 2013
Hosted by Auckland Council, this two-week festival celebrates the local heritage, offering the public access to over 200 different events. Activities include a heritage tour, a Clydesdale horse-drawn cart guide to the sound of jazz, and a sail on the Waitematā harbour. There's a little bit of something for everyone, especially if you enjoy big boats!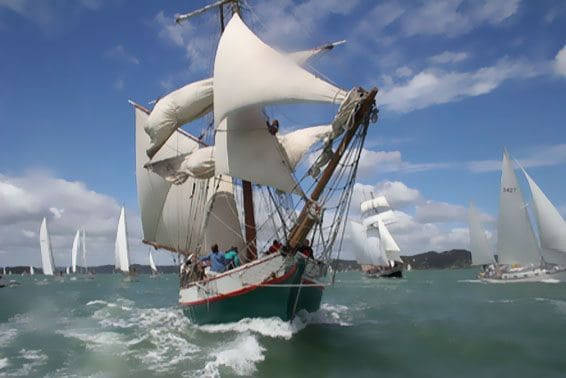 The event takes place between 28th September – 13th October, it's region-wide, and though prices vary, most of the events are completely free.
Objective Art Awards 2013
The Objective Art Awards is entering its seventh year and will be offering three awards worth a total of $9,500 to up and coming talent. The Objective exhibition will be featured as part of the Southside Arts Festival, with selected pieces displayed in the galleries at Mangere Arts Centre.
The actual awards will be announced on October 4th, with the exhibition days following from October 5th right through to December 1st. The events are free, and you'll find them at the previously mentionedMangere Arts Centre.
Great Barrier Island Wharf to Wharf Marathon
This outdoor challenge is set just outside of Auckland on the Great Barrier Island. The event includes a full 42.2km course along with a half-marathon option. Participants will start at Port FitzRoy Wharf and pass spectacular views before finishing at Okupu in the half marathon, or Tryphena Wharf for the full marathon. If you like a challenge while you're on vacation, then there's really nothing better.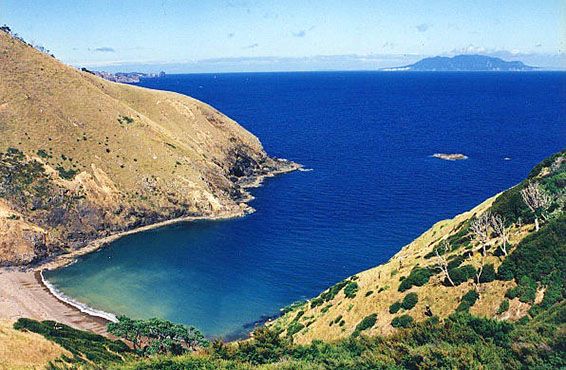 Beautiful, eh? Well, if you're interested, then head over to the Great Barrier Island on October 12th and register. The price of admission is $85 for adults, and for $45 children. It's a bit steep, however, keep in mind that all funds raised are donated to the island's Kaitoke Primary School. Unless these kids suck, they'll probably appreciate it.
Fiesta in the Park
Themed around well-being and supporting the World Mental Health Awareness Celebrations, the Fiesta in the Park will be a vibrant mix of music, art, food, and fun. Performances by a range of artists will be available, as well as spoken word poetry, dance, art activities, and delectable food. Personally I'm just interested in the food, but hey, whatever works for you.
The event is completely free, so just head over on October 12th between noon and 7pm. Dogs and cigarettes are not included, thankfully.
Southside Arts Festival
Experience the range, diversity, and excellence of the Auckland culture. With more than 30 events, the Southside Arts Festival boasts something for everyone. You'll find incredible design, performance, literature, live music, theater, dance, art, and even youth events.
The festival takes place between October 17th and November 3rd, and you'll find prices and additional information on the official Southside website. If you're a fan of the graffiti art I frequently post here on Unfinished Man, then this is the event for you.
Auckland Diwali Festival of Lights
Indulge in this important and ancient Indian festival, celebrated and enjoyed by thousands across Auckland each year. Symbolizing the triumph of light over darkness, the Diwali festival will serve up delicious food and entertainment in the form of song and dance.
If you like Indian food, that's reason enough to head to Aotea Square, Aotea Centre, and adjacent Queen Street, on October 19th and 20th. What's better than fighting the darkness while eating delicious Indian food? Nothing, that's what.
Australia New Zealand Poker Tour
If you're a bit of a poker fan, then the massive poker tournament in Auckland should capture your attention. Face off on the felt in the stunning SKYCITY casino and see if you can win a big cash prize against some of the best in the poker world.
The event runs between November 20th to 24th, so be sure to start saving your pennies. If you're a crappy player, you're definitely going to need them. I don't know about you, but when I play poker, the money only moves one direction.
Moana – My Ocean
Explore the ocean and venture below the waves in this immersive Auckland Museum exhibition. With such a vast and unknown underwater world, the exhibition will help you discover everything from the flight of the Godwits on the east coast, to the waters of the Leigh Marine Reserve and the deep waters of the Kermadec Trench.
You can begin exploring the oceans right away at the Auckland Museum, right until October 28th when it closes for the season. Admission is free.
Wait, you Didn't Include XYZ!!!
It's true, you're right… I probably missed a few really awesome events. I've tried to pick out a collection of festivals and events that I figured would appeal to you guys, but if I've missed anything that you think should absolutely be on this list, then leave me a comment below with the details!