We've talked about a lot of gadgets on this site. While some are very useful, others are "just for fun" and a waste of money. The Eccotemp L5 Portable Water Heater Shower will definitely qualify as something useful. In the past, I've spent winter months in homes that were built out of bricks that had no central heating to keep everybody nice and toasty.  Have you ever been inside a bathroom where you could actually see your breath because it's so cold? And the water has to be heated on a gas stove, mixed with cold water, and then you can pour it over your head/body. It's pretty annoying and a common practice for people in developing nations.
The good thing about the Eccotemp L5 is that it is a tank less water heater. Some of the homes I have stayed in had huge tank water heaters in the bathroom but had no temperature controls. The water was hot enough to easily cause blisters if not serious burns. The Eccotempt L5 can be used with a 20lb grill propane tank and uses two 'D' batteries for ignition making it perfect for locations off the grid.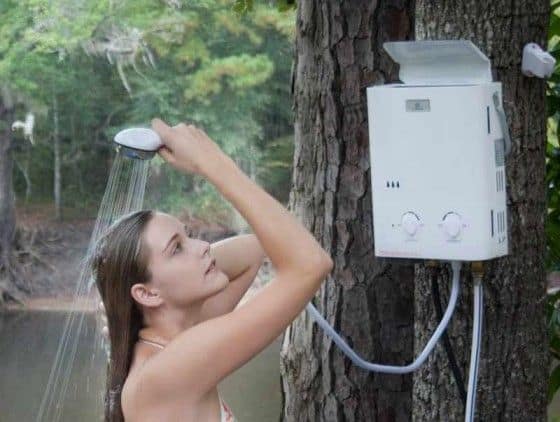 This water heater is ideal for campsites, cabins, and even around the garage area. The device features a standard ½" NPT pipe fittings as well as an adapter for standard garden hose for inlet water supply. The Eccotemp L5 will also work on modified water systems such as a 12V pump.
This water heater can deliver between 1 and 1.4 gallons of hot water per minute. The $104.95 price tag is definitely worth the money.