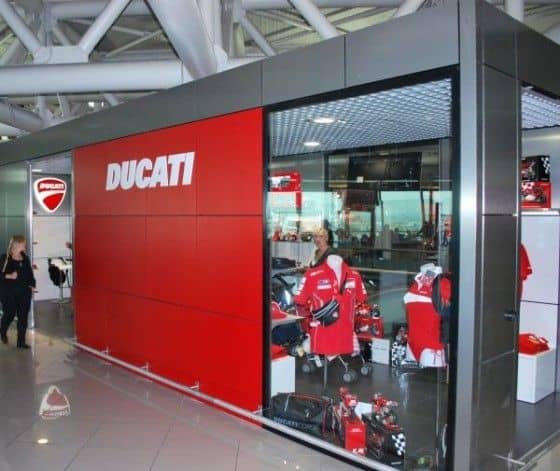 All you hardcore motorcycle lovers will be pleased to hear that Ducati motorcycle brand has opened their first pilot store in Italy last month. Passengers passing through Terminal 3 of Rome Fiumicino will now be able to stop by the Ducati store and check out what they have to offer.
Ducati is hoping to expand their name brand through more European and non-European airports, giving travelers from around the world an opportunity to pick up world famous branded merchandise on their travels. The store at Fiumicino will offer the Ducati apparel collection, books, memorabilia, toys, as well as brand partners such as Puma and Oakley sunglasses.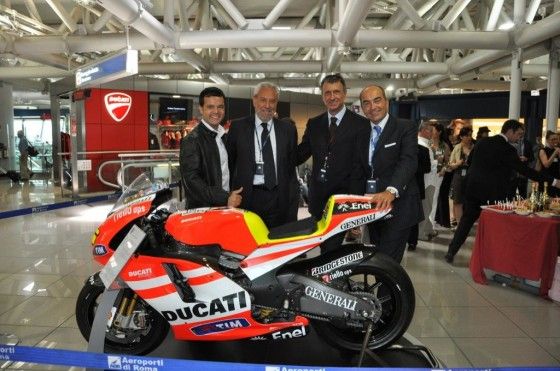 A similar store is also open at the Balogna airport in Italy with plans to open two other locations at European airports by the end of 2011. Ducati fans can also expect to see six stores open outside of Europe from a selection of 30 of the busiest airports worldwide sometime next year. Although different industries, Ducati will have to battle it out with Ferrari which have stores in several high-profile airports worldwide including Hong Kong International Airport.
[Source: DFNI]