I have heard the saying "it's not the shirt that makes the man, but the man that makes the shirt" a few times now, and it may be true, but only to a certain point. Even the most handsome of models couldn't pull off some of the shirts I've seen out there – whether it was the terrible design, or the way it was sized.
In my experience, the most common issue with wardrobe malfunctions is finding the proper size for your body. A lot of guys don't know what size they should be wearing and usually end up spending a decent amount of money on clothing that doesn't even fit properly. I've seen pictures of myself from 10 years ago and I want to cringe… not at what I was wearing, but how awful everything fit. Even the thought of it is embarrassing.
I'm certainly no wardrobe expert and I'm not a huge fan of shopping (except for sneakers) but I have learned a few tips and tricks from friends, family, and girls over the years. Finding a well fitting polo shirt can be a pain, but they do exist. I was and am a skinny dude but I used to wear pretty baggy dress shirts with the shoulder seam practically at my elbows. You need to choose the right style depending on your shape with popular choices such as slim cut, athletic cut, and classic cut. If you're like me and know your size but can't be bothered with shopping, you can sign up for services that send send you dress shirts every three, four, or six months! See what's available in your region.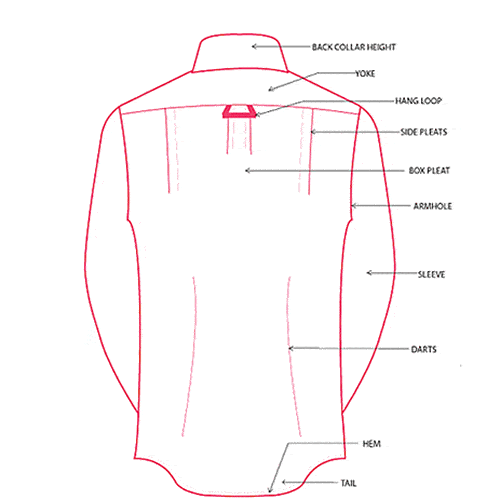 Choosing The Right Shirt
Get Measured – A lot of people just purchase shirts based on small, medium, or large but that doesn't work all that well with dress shirts. If you want proper fitment and look good, it's a good idea to get your measurements such as neck and arm length. When you do your top button up, you shouldn't be gasping for air but you also shouldn't be able to stick your hand down your shirt either. General rule is that you should be able to stick two fingers max between your collar and your neck.
Select the Right Color – Technically you can choose any color you like but the color choice should be based on what the shirt will be worn for. If you plan on wearing the shirt for an interview or working in a professional work environment, light blues are generally a safe bet and greys are also a great choice. White shirts are pretty formal and a bit on the boring side but depending on the material, even a white shirt can make you feel like a million bucks.Once you have the job and comfortable with your environment, feel free to project a more lively image by wearing bright or unconventional colors such as bright greens, yellow, orange or even pink.
Select the Style – There are way too many styles of dress shirts these days but the most popular one for the past few years is the slim-fit shirts. If that's not your style then play it safe and stick with the standard full-cut shirt. There are also a million types of collar styles to choose between such as the tall spread, the cutaway, point collar, club collar, button-down collar, semi-spread collar, etc. To keep things simple, semi-spread would be the best choice as it works with all types of suits and ties.
Choose the Fabric – This is an important part of the shirt selection as the type of material will determine how comfortable you'll feel all day long. For me, "No-Iron Cotton" is my preferred choice as it's light, comfortable, breathable, and doesn't wrinkle…very much.
Remember, a lot can be said about a man's appearance. Whether we like it or  not, first impressions last so make sure you put a little effort into your choice of dress shirts and get it right the first time.