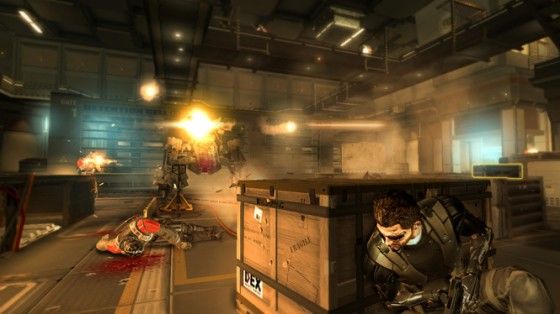 There's a lot of exciting news surrounding Deus Ex: Human Revolution these days. Eidos Montreal has lifted their press embargo today, and these new screenshots are just the beginning of what is sure to be a flood of new screenshots and video. We also get to hear all about the first 10 hours of the game, a point which I find slightly terrifying. I like to think that I have the self-restraint to not read any of the spoilers, but given that the game is still months away from release, I'm not so sure I'll be able to restrain myself.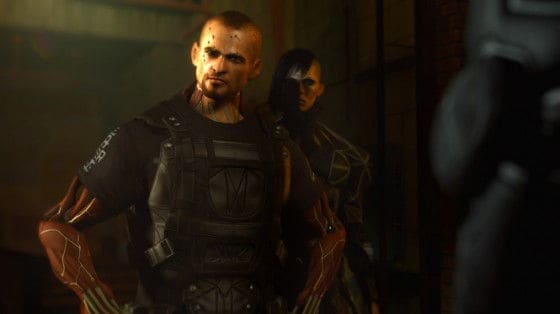 I really like the look of this guy for some reason, especially his red arms. They remind me of the "muscle" armor that Dracula wears in Bram Stoker's Dracula. I also notice that futuristic Rihanna is hanging out in the background. It looks like she's wearing some interesting armour as well. Perhaps a cast off from the set of her S&M music video?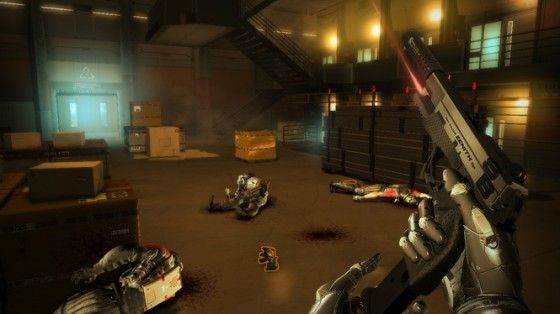 This screenshot shows the very cool looking silence pistol, but also the auto-highlighting that so many fan have complained about. You can see it in use on the weapon laying on the floor. Thankfully Eidos has decided to make this function optional on all platforms, so purists like myself can turn it off.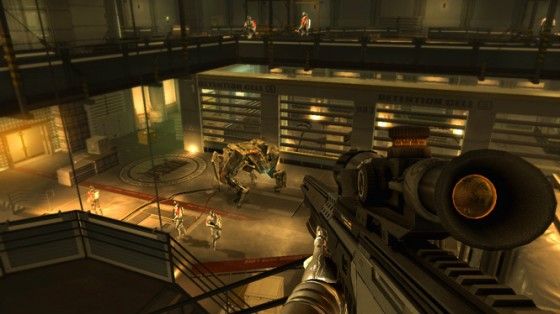 I can't imagine a rifle being very effective against a massive metal combat droid, but hey, who knows?
I'll continue to post new screenshots and information as it becomes available, so keep an eye on the site for updates. We still have months to go before we can get our hands on the game, but at least we have a steady trickle of new media to wet our appetite.
Deus Ex: Human Revolution arrives in North America on August 23rd for PC, Xbox 360, and PS3.
(Screenshots: Gamer.nl @ Exclusief: Deus Ex: Human Revolution)