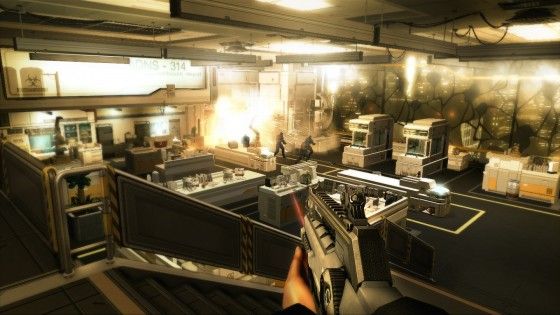 Below is a new trailer for the upcoming Deus Ex: Human Revolution, a game which I've spent the last few years of my life obsessing over. What I really enjoy about this trailer is the focus on exposing elements of the story, particularly surround the events of our protagonist, Adam Jensen. The other trailers were flashy and full of action, but the Deux Ex series has always been focused on a deep and compelling story, and it's nice to see the direction Eidos is taking this game.
In addition to the trailer, Eidos also released a collection of new screenshots. In the first screenshot you'll notice that the players hands are organic and not yet augmented, which leads me to believe that you'll be able to play Adam before he's seriously injured.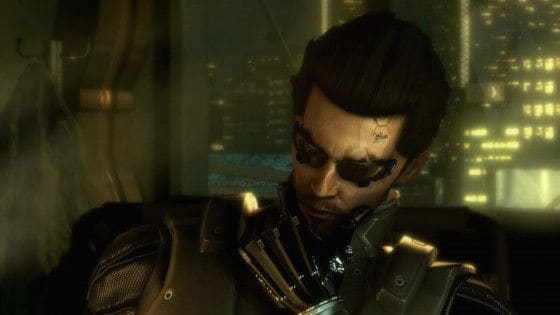 Adam is pondering the reason for the hexagon shaped dent on his head. Perhaps he was hit with a futuristic hexagon shaped hammer? Notice the ambient city scape in the background. I really like the work Eidos has done on lighting the game.
So much pondering. David is wondering why he decided to throw good taste to the wind and buy a metallic angular vest.
This is Megan showing Adam around the Serif Industries lab area. From what I've read, this intro resembles the infamous Half-Life tram sequence.
Deus Ex: Human Revolution is expected to hit stores later this year.