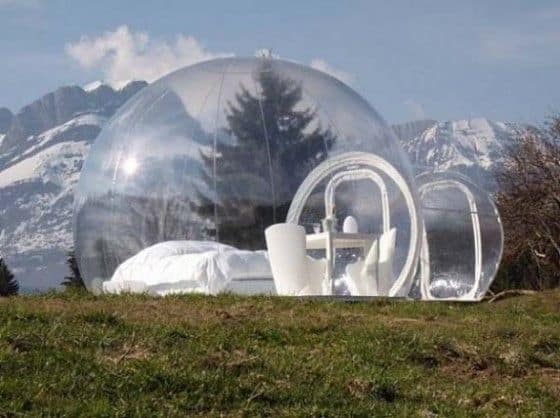 I've only been camping once in my life and the experience wasn't all that bad but it also wasn't all that great. I didn't have access to a shower which meant I had to bathe in a glacial fed lake at Brikenhead Lake Provincial Park. I also didn't appreciate the spiders and strange critters crawling all over me. That experience was enough for me to decide that I would rather rent a cabin then to live like a caveman for the long-weekend.
But if I had access to the Crystal Bubble Portable Home, my take on camping would change significantly. With the Bubble home, I would have an awesome view of the stars at night yet still be protected from bugs and other elements that Mother Nature may throw my way. This contemporary and luxurious "home" can be set-up in matter of minutes thanks to a silent pump that fills the crystal bubble to its peak.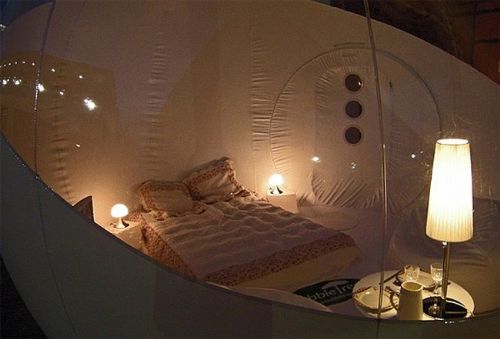 Once the Crystal Bubble Portable Home is set-up, it will offer a 360-degree view of the surrounding areas. A few different models are available, some of which include walls for privacy. The Crystal Bubble Portable Home can be picked up for $11,400.