Your home is your castle. You want to feel safe and secure in it. There are many valuable things in your home that you don't want to lose.
If so, would you like to have a security system that would automatically alert you if someone is trying to break into your home? Did you know that only 7% of all burglaries are reported to the police? And that's a big reason why so many people don't have adequate home security.
Well, the X-Sense home security system can help you achieve this peace of mind. From my viewpoint, this is a perfect safety system for every homeowner, whether it's for a small apartment or a large mansion. Plus, it's easy to install and use, affordable, and most importantly—it works pretty well!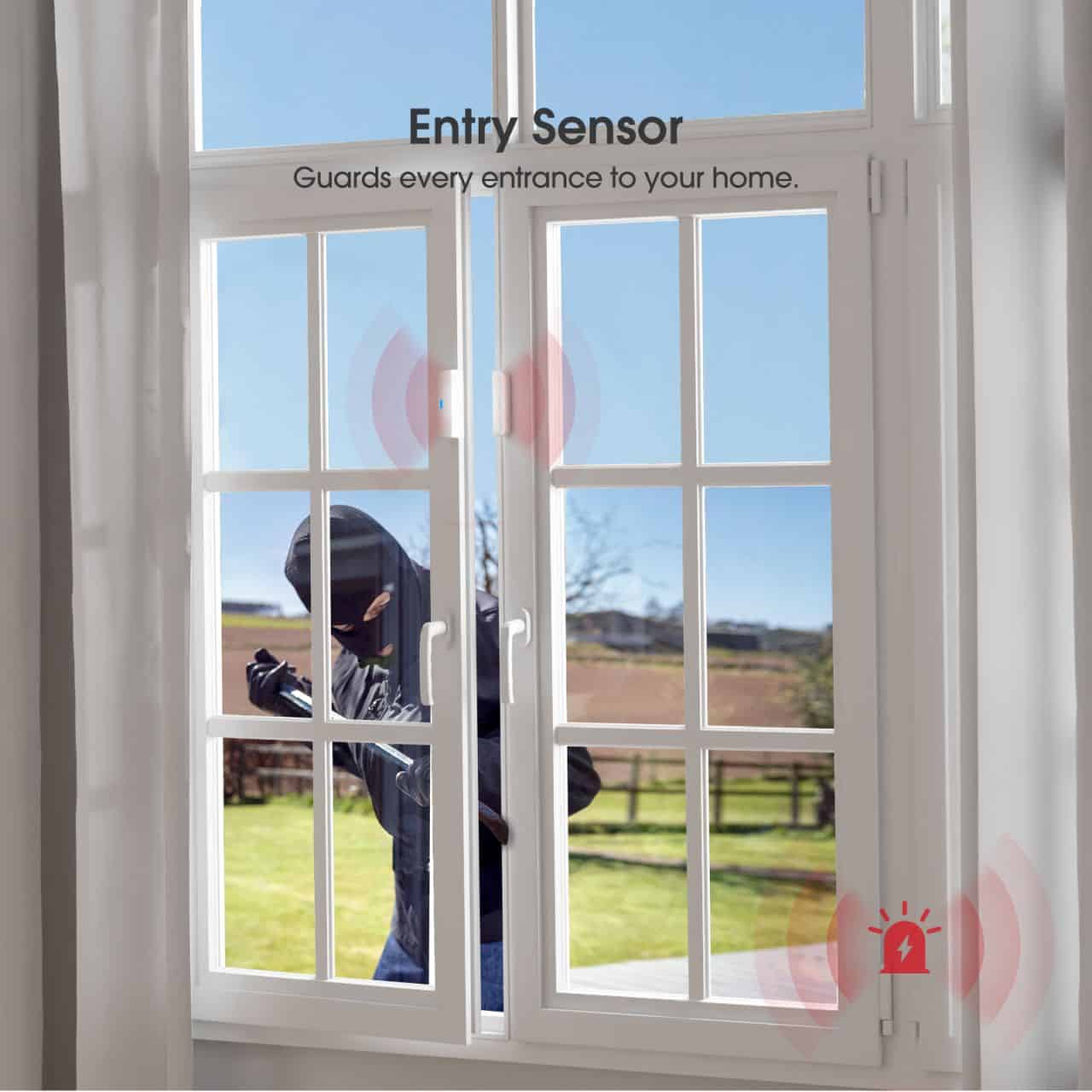 Let's take a look at what the X-Sense home security offers and how much safety and life soothing experience it can give us.
What is the X-sense Home Security System?
The X-Sense home security system is a professionally monitored system that can be operated with a range of smart home gadgets. It covers nearly every room in your house so you'll be able to control the entire system from just one remote control.
It comes with two motion sensors, four-door/window sensors which allow you to monitor your home from anywhere in the world.
The system includes 3 modes with different settings: away mode, home mode, and emergency mode.
In away mode, the X-Sense will take over all monitoring duties and notify you when there are any changes.
In home mode, you'll have more freedom to monitor and act on your own.
Truth is – smart homes are on the rise as people rely more heavily on technology to make their lives easier. And here, X-sense home security offers many features with no service fees.
This means, with the purchase of your X-sense Home Security System, you will receive all the features you need to feel safe. Not only does this system remove any worry about home security, but it will also help you spot potential problems before they become major issues.
Features of X-sense Home Security System That We Liked
X-Sense's home security system combines powerful technology with a sleek, attractive design. It provides state-of-the-art home security including advanced intrusion detection and automated voice response that works in concert with Alexa.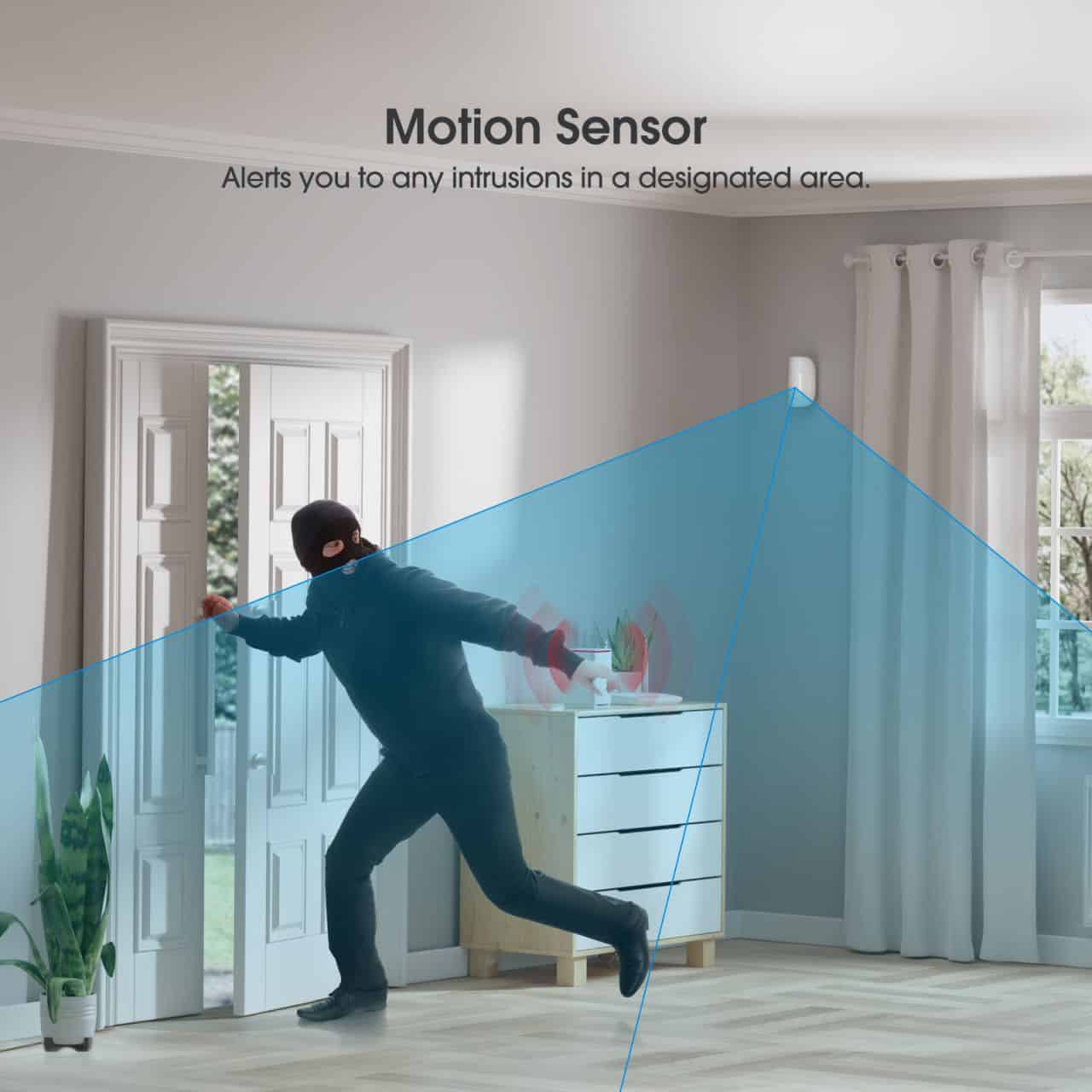 With the ability to receive notifications via the smartphone app on your smartphone, you can receive alerts anytime which is perfect for homeowners with limited time. Say "Alexa, arm my home" to get your home armed and find more features in the app to simplify your life.
Some of the noteworthy mentions are –
Automated alerts from the base station when someone enters or leaves your home.
One-touch arming allows you to turn around any time.
Mute the system using one button on the base station.
Its compact size makes it easy to store anywhere.
A 10-year battery life means you can have peace of mind even when away.
Anti-tamper encryption ensures that your data is secure while it's being transferred between different devices and much more!
X-Sense home is an easy-to-install security system with a 10-years battery life. The best part? It's completely wireless, has no monthly fees, and is compatible with Amazon Alexa.
The Benefits of the X-sense Home Security System
The X-sense Home Security System is a complete security system that includes a variety of different pieces. The system is easy to install, and it is affordable. Unlike many other security systems on the market, this system also offers peace of mind with its easy installation process–it doesn't require any drilling or wiring.
The setup is effortless. This makes it a great option for first-time homeowners who are intimidated by the idea of setting up security systems for their own homes. There's also no need for a professional to set up and maintain these systems; you can do it yourself!
With X-Sense home, you can monitor your house remotely with the app on your phone. And with this app, you don't even have to be at home to view what's happening at home.
Remotely Control Your Security Systems
A remote control feature allows you to control any security system remotely with one-touch or even while you're sleeping — wherever you are!
There are two variations of X-Sense available. The 5-pieces version is priced very affordably—only $119.99 and the 8-pieces version is priced at $169.
X-sense home security systems have all of your home security needs covered—from protecting your family to securing your property.
As a result, you can also take advantage of X-sense's full range of security features including intrusion detection, carbon monoxide detection, smoke alarms, and many others!
Should You Get the X-Sense Home Security System?
Practically speaking, X-Sense home security is the perfect solution for families who want to feel safe and secure in their homes. With this easy-to-use, affordable, and reliable equipment, you will never have to worry about what may happen.
Whether you are home or away, you will always be able to monitor your home with the X-sense Home Security System. The peace of mind it provides is priceless!
You should definitely get the X-Sense home security system today! As for safety matters.
F.A.Q. (Frequently Asked Questions)
Ans – Of course! X sense is well known in the department of home security concerns. As they are making up-to-date security solutions and strictly maintaining standards for better home safety.
What is the most reliable home security system?
Ans – X-sense home security system is the most reliable home security system based on price per value. As the price goes up, more features unlock and you get access to more safety measures.
Can wireless alarm systems be hacked?
Ans – Yes! But not modern wireless systems. It's almost impossible to penetrate the Anti-Tamper Encryption that is used in X-sense home security system. The 128-bit AES encryption algorithm for data transmission between devices, and the ECC encryption algorithm for data transmission to the cloud server, will certainly protect your system from being attacked.