A new take on modern living, the Coosno is not just a stylish coffee table, it's a smart home accessory that makes home living more convenient and fun. This table serves not only as a table, but it also has a built-in fridge, a sound system, a party hub and storage space for any room in the house. It can hold up to 68 cans of beer, plenty of snacks, juice, and lots of other goodies. With this table, you rarely have to get up from the couch to get anything from the main fridge. The fridge is easy to open and close via voice command. It simply pops up and down.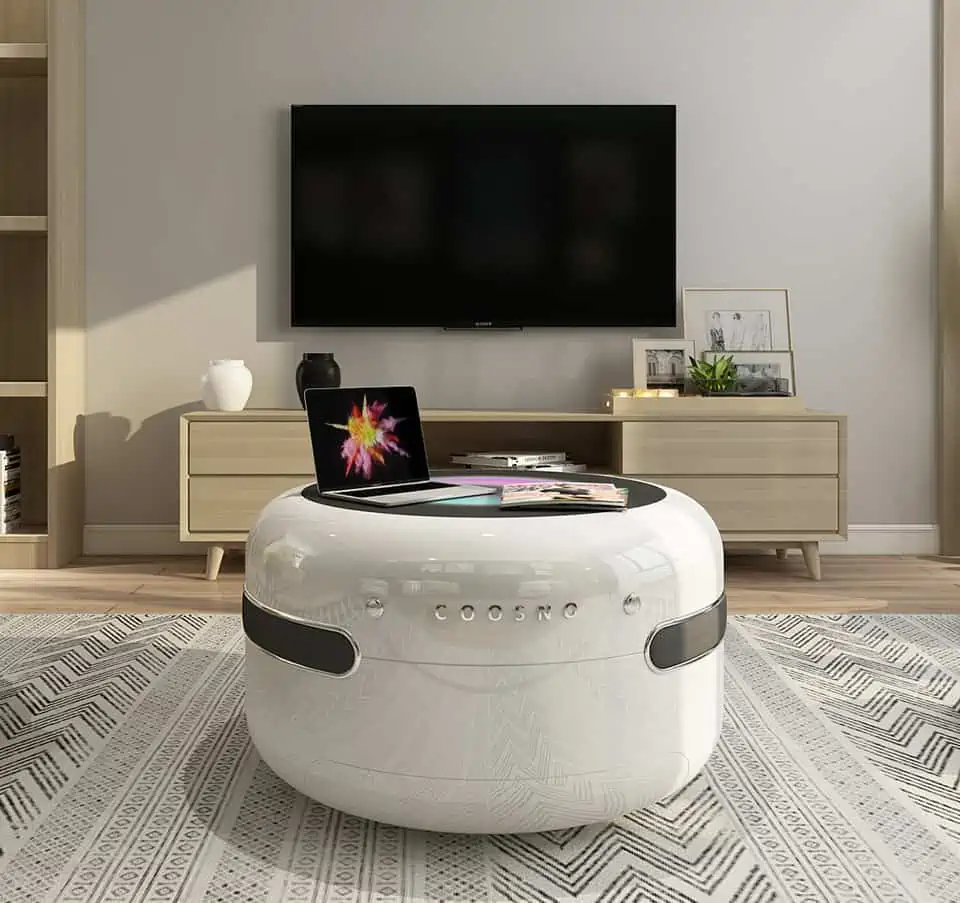 It has built-in speakers for a 360° surround sound if you want to get any party started or you just want to relax with some music after work. You can pair your smartphone via Bluetooth and play your favorite tunes. This funky table also has an LED table top with 160,000 colors which can be programmed to synchronize with the music. You can also download the Coosno app, LED Chord, for iOS and Android which can control it. You can control the temperature of the fridge, synchronize your music to the lighting, open and close the table and much more. It also has a built in Google assistant, so you have a world of information, snacks, and drink right at your finger tips. Another bonus to this table, is it has charging pads built into it. There are two at the top and one in a the drawer. Inside the drawer you will also find built-in outlets to charge your other devices, including 2 USB 3.0 ports. The built in drawers are also great for keeping extra accessories, storing books or magazines and just staying organized.
The Coosno is available in two colors, gray and white. It also comes in two sizes: the Coosno Home is 19.7 inches in diameter and the Coosno Bar is 27.6 inches. This sleek futuristic coffee table is great for any room and the table is currently being crowdfunded on Indiegogo.