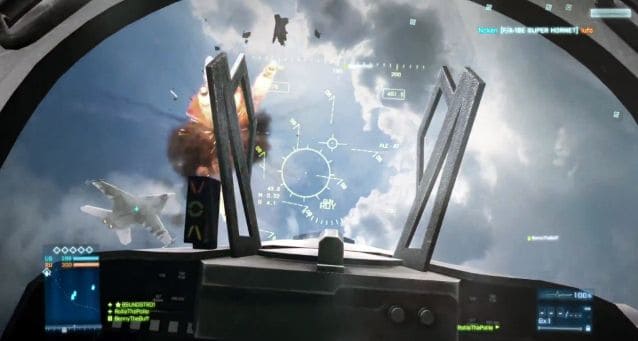 EA just released this new trailer for Battlefield 3 showing gameplay footage from a level called Caspian Border. The video was taken at Gamescon, and we get to see a ton of new footage, including numerous dogfights from the cockpit view of the various fighter jets that you can pilot. The tank battles look fantastic, and the world, characters, and vehicles all look extremely authentic. I get the impression that Dice spent a lot of time, energy, and money creating the technology that powers their latest Frostbite graphics engine.
Caspian Border Gameplay Trailer
Now, my one complaint is not with Dice or their game, but with EA's Origin platform. There's been a whirlwind of news surrounding Origin – a game downloading service that allows customers to buy games through EA directly – and with good cause. If the rumors are true, EA will not be launching Battlefield 3 day one on platforms such as Steam – Valve's ever popular game downloading service. You see, I'm all for competition when it makes sense, but to create a new service to compete with Steam but offers significantly fewer features – well, that just seems silly to me, and not only that, people who want to buy elsewhere are being penalized. I really hope that EA reconsiders before the game launches later this year.
Battlefield 3 arrives October 25th, 2011 for PC, Xbox360, and PS3.