Small kids need footwear even before they start walking. Booties and socks keep their tiny feet warm. When a kid becomes a toddler, it is necessary to get a pair of suitable footwear. Design is not the only consideration here, as the primary requirement is to ensure traction and comfort. In this article, we focus on three crucial criteria that every parent should know.
When it comes to style, it seems almost any kind of adult footwear has its mini version, except for heels. Baby models for both genders come in hundreds of fashions. Just look at these cute baby boy shoes that impress with creativity. There are buckle sandals, leather boots, plaid shoes, canvas sneakers, and many more variations.
When to Start Looking
Once your boy is ready for promenading, you know a pair of comfy footwear is required. The reason is obvious — protection. The child may step on sharp objects on the ground or the floor, so injuries are guaranteed unless you take precautions. However, it is important to let the kid go barefoot whenever possible. Those tiny feet need space to stretch and grow. Besides, this develops arches and makes ankles stronger.
It is possible to purchase a pair well in advance. Before a baby learns to walk, all you need is socks or booties. However, why not choose cool sneakers or sandals and be prepared for the future? Today, the range is incredibly broad, so choosing may be a time-consuming challenge.
Best Shapes and Materials
Any kind of baby shoes models, both for walking and pre-walking stages must be made of breathable materials. This could be canvas, cloth, or leather. No plastic is allowed. The models must allow sufficient flexibility. This is tested by feeling your boy's toes through the material — if it is easy, the choice is good. Here are a few more factors to help you pick the best footwear for walking.
Preventing slips and falls
The soles must provide enough traction to keep the wearer upright, but they should not be too rigid. If the tor may be easily bent upwards at a 40-degree angle, flexibility is sufficient. Best traction is achieved with soles made of rubber or rough leather, particularly those with bumps or grooves.
Sufficient padding
Aside from optimal sturdiness, the best choices will also be comfy. Make sure there is enough padding in the heel and ankle area. This prevents painful rubbing. The same applies to the bottom inside.
Reliable closures
These must be secure, but not difficult to fasten. You may choose between Velcro, snaps, and laces. Baby footwear must be easy to put on, but they should not get loose during walking. This means that slip-ones are best avoided.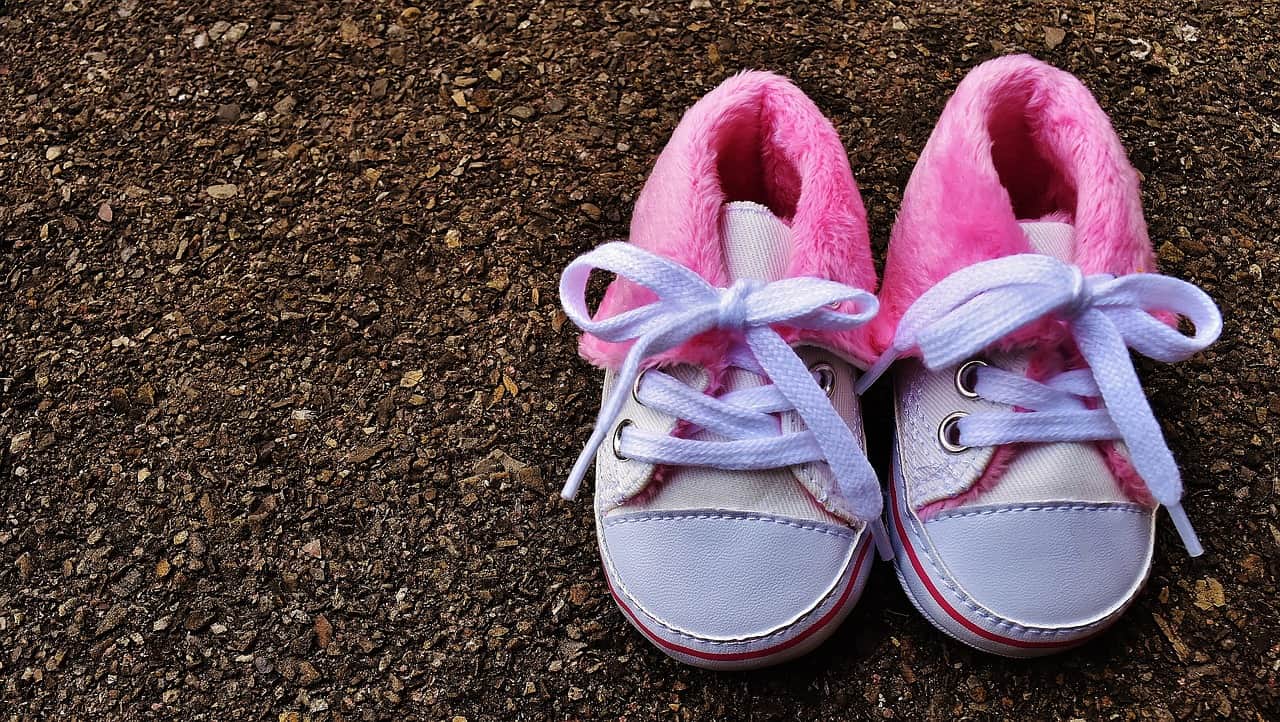 Modern parents have a broad range of models to choose from. Overall, you have to check that shoes are made of natural materials, provide excellent traction, sit firmly enough, and cause no rubbing. These are simple rules to follow.