I'll be the first to admit it; I usually find Cosplay pretty damn stupid. I've seen enough conventions to realize that most people don't put very much effort into their costume, or they do – but they dress up as something stupid like a Pokemon character. No one likes that crap.
However, every so often someone does put in the effort, and the result is a costume that's really and truly awesome. Awesome costumes are one in a million and take a massive amount of time and preparation to create. Detailed costumes like these take a massive amount of time and preparation to create. These Connor and Aveline costumes from Assassin's Creed 3 and Liberation most definitely fit the bill, and given their warm reception by the likes of Ubisoft themselves, well… I have a feeling we're going to see a whole lot of Assassin's Creed costumes this Halloween.
The question is, will they be even half as good as the ones that Rick & Dominique Boer created?
Connor and Aveline Costumes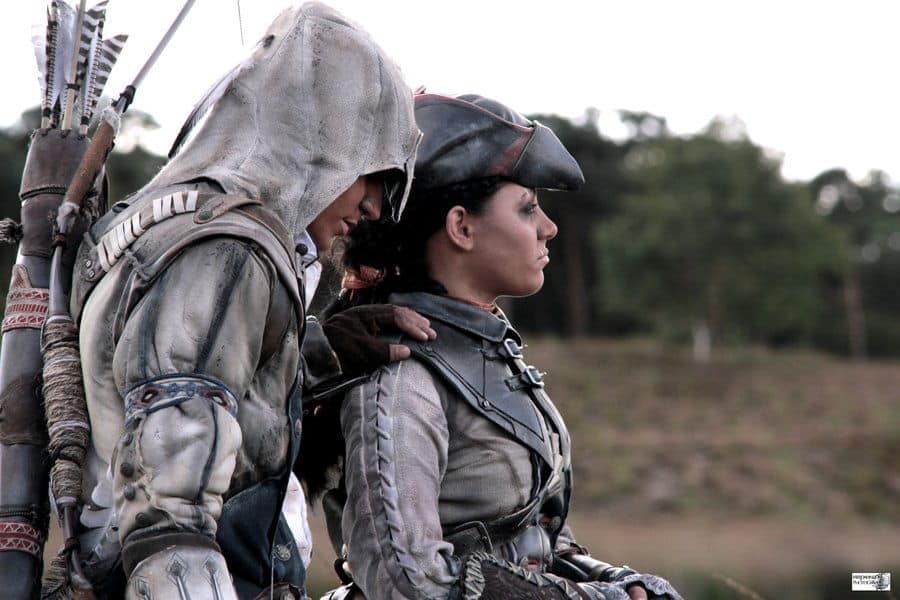 War…. war never changes. Even back in the 1800s soldiers seemed to have the 1000 yard stare. I can only imagine what happened to these two as they were traipsing around the forest.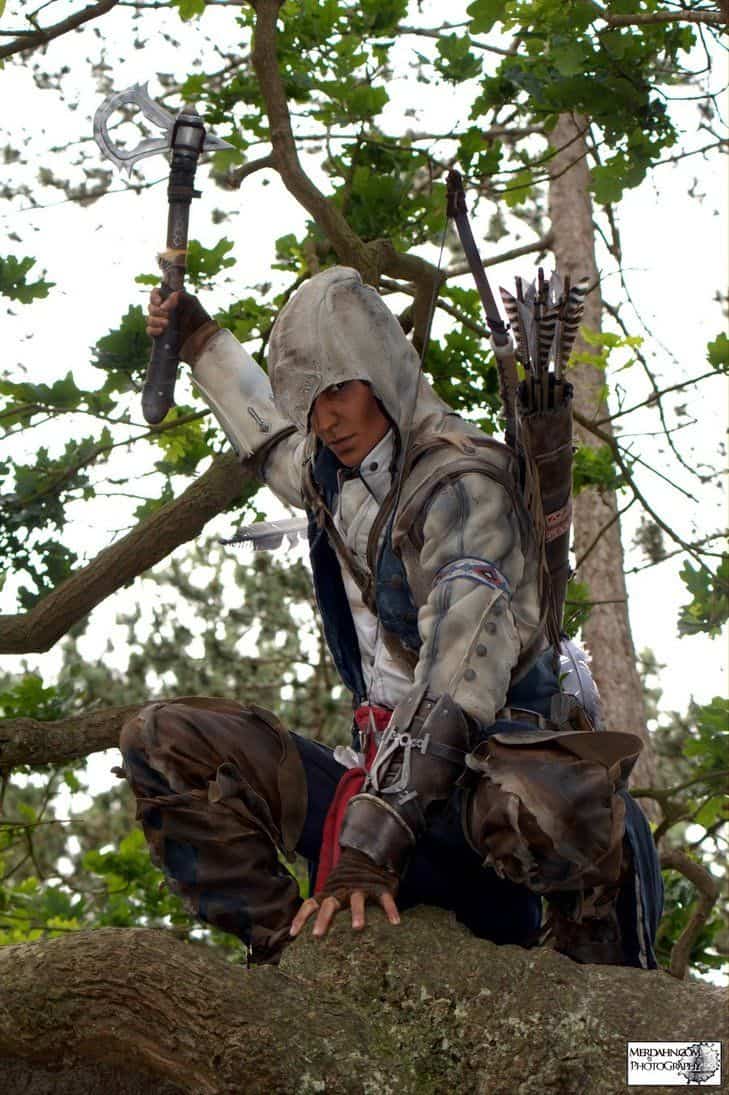 I've got to say, I'm still surprised at how non-crappy this looks. No, in fact it actually looks amazing, and I would probably wear this around the house, if not the local watering hole. Nothing on here looks  cheap, fake, or weak. The entire costume looks like it would actually hold up quite well in a combat environment.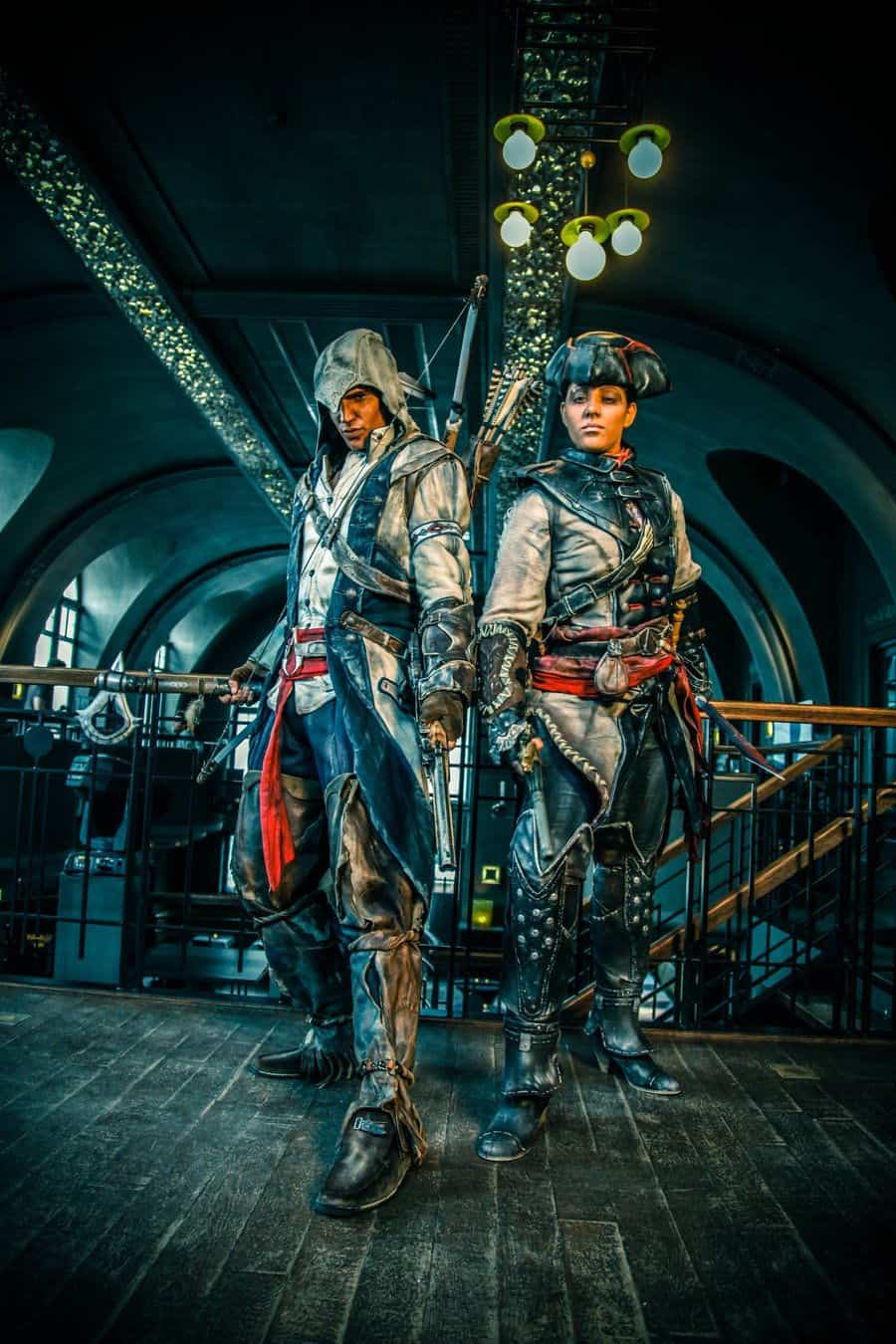 They almost look like action figures in this shot. I think it has a little something to do with the HDR lighting and the way that they're posing. Also, Aveline looks kind of high.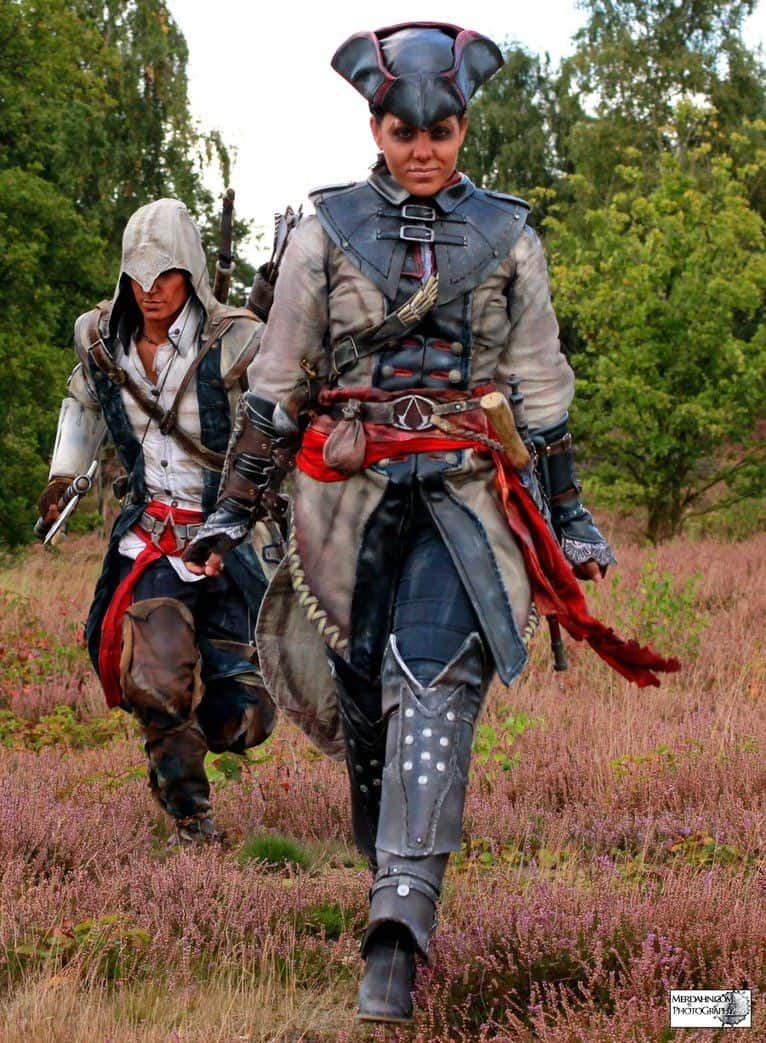 Racoon eyes from a long night of drinking in the forest. Those assassins… they know how to party.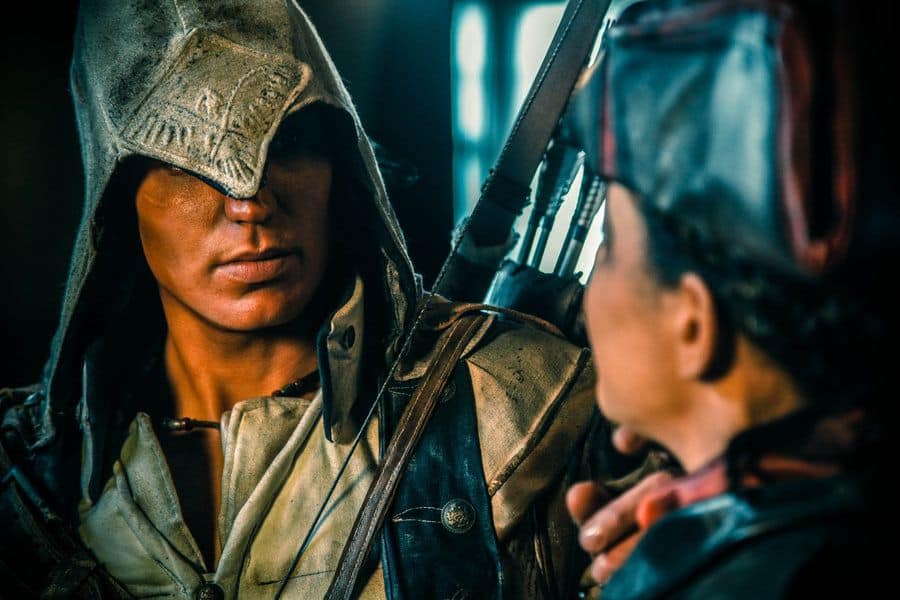 Again, shots like this really highlight just how awesome and well made their costumes are. The details on Rick's "Connor Hood" are very, very impressive. I would be really interested to know how he worked that pattern into the rawhide.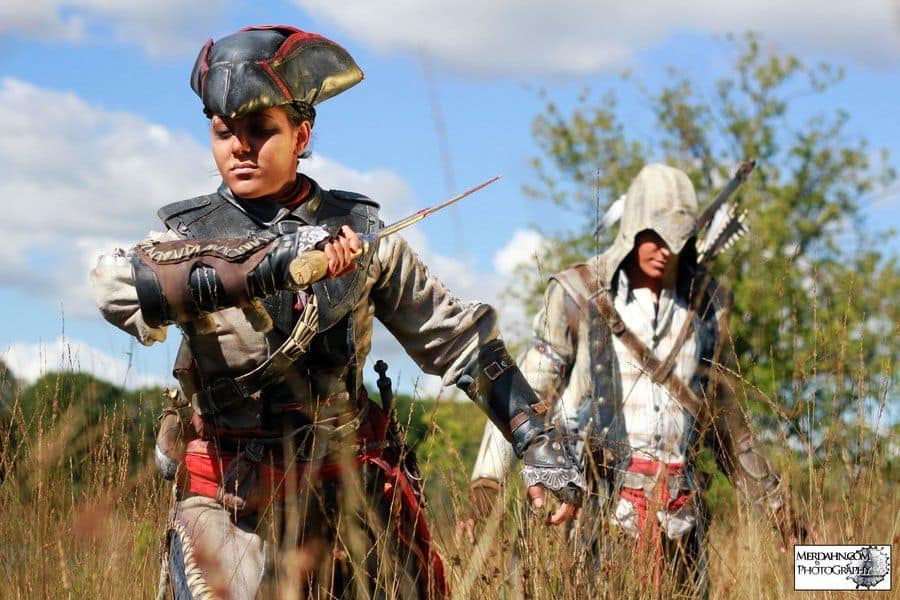 Having fun is important, but at the end of the day everyone still has to get their chores done. Here we have Aveline trimming the grass after her and Connor got into an argument about chores. "Fine, I'll do them myself; goshhhh!!!"
More Information
I think their work is pretty cool, and I'm guessing you do too. If you're interested in seeing more photos of Rick & Dominique's Connor and Aveline costumes, as well as a whole bunch of other costumes and artwork they've created, head over to RBF Productions – which is their official website – and then head over to Merdahn Photography for even more photos. I'm actually really excited to see what they come up with next, and I assure you… this is one of the few times you'll hear me say that. Consider it a testament to their incredible work.