Assassin's Creed 3 is finally on store shelves. It's true… after all these years, you can finally get your hands on a copy, as long as you're not a PC gamer! No, for those of us who have sworn allegiance to the one true gaming platform, we've got just under one month to go (November 23rd, 2012… supposedly) until AC3 comes home to the PC. But a month is a long time, and I wasn't about to just sit around pining… waiting for its release. No, instead I did what any sane man would do. I started partying.
Last night, Ubisoft Montreal was lucky enough to have me grace the presence of their wonderful AC3 media launch event. They announced a strategic alliance with goaltender Carey Price of the Montreal Canadiens, ensuring that video game companies everywhere will plaster their logos all over sports superstars, and all of journalists were given an opportunity to play the game and mingle with the development team. Oh, and did I mention there was drinking?
Partying like it's 1753 – AC3 Media Launch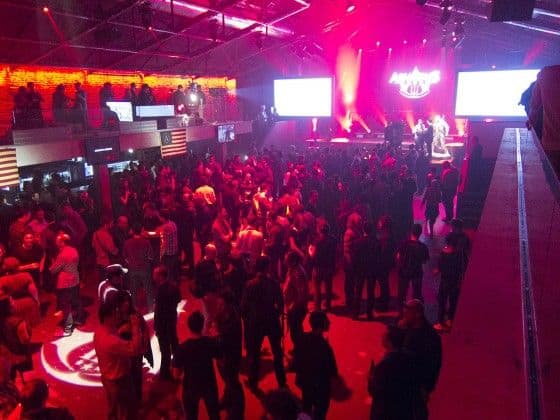 There's a whole lot of people here, and it only got busier as the evening progressed. On the left side of the shot, upper floor, there were booths set up where we could play the game and talk to the developers. They would sit at the booths with people and answer questions. Also, Steve Masters, Lead Game Designer, has a massive… crazy beard. I hereby call him "Beardo".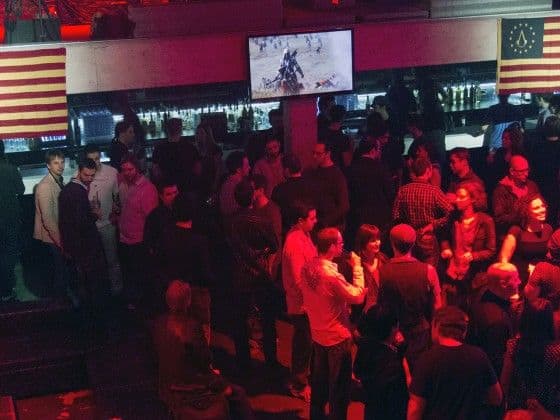 This is where the real action went down, the massive bar, full of delicious drinks. Eventually they ran out of red wine, and I had to switch to white, but you didn't hear me whining about it. Alex Hutchinson was mingling with people near the bar for a while, and talking in a very animated fashion.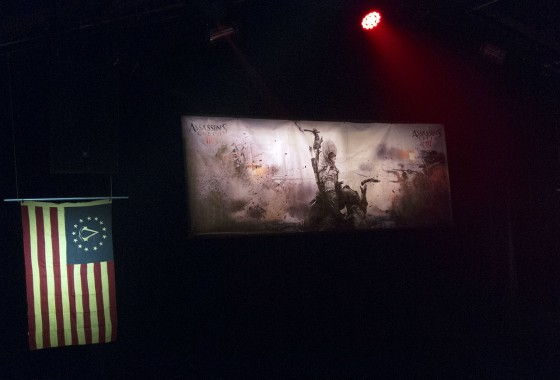 At the very back of the room was this large banner, and I thought it was cool enough to photograph. I tried climbing up to take it, but unfortunately my climbing ability is not as good as Connors.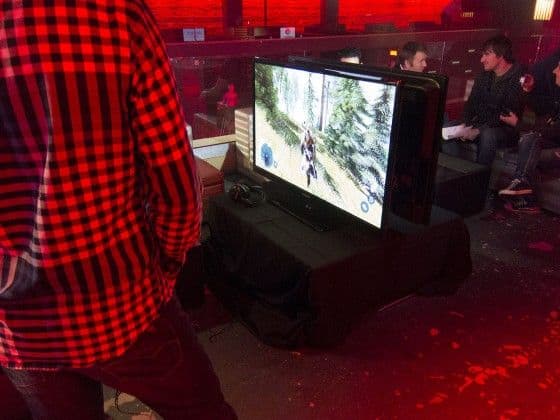 Here's one of the game booths that I mentioned earlier. In this particular play through, the fellow was making short work of a slew of woodland animals. They just didn't stand a chance.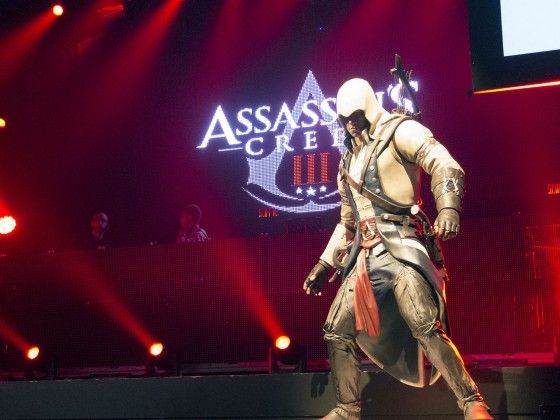 This is the front stage area, featuring a life sized figure of Connor. It's super awesome, but again… way too heavy and cumbersome to sneak out of there. I'll get you next time, Connor!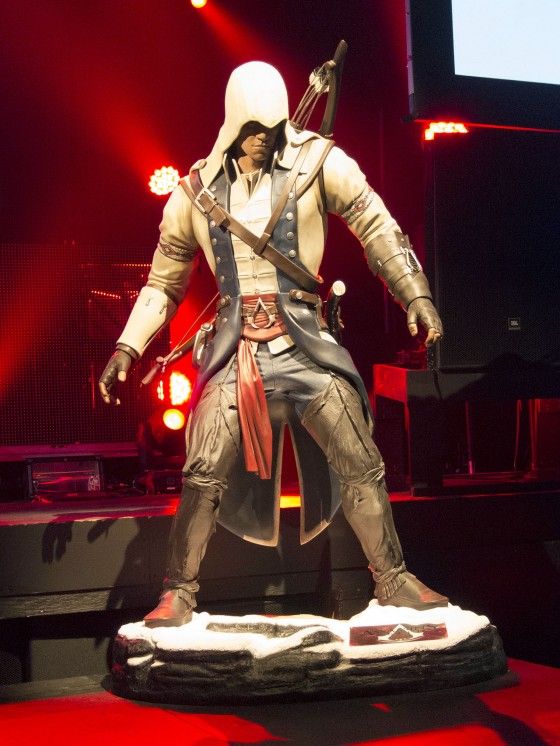 If I had to choose one thing in particular that I took away from the evening, it would be that Ubisoft certainly knows how to throw a party. The developers were friendly, the venue was… unique, and the food and drinks flowed freely. Everyone seemed to have a fantastic time, and I'm looking forward to whatever event they put on next.
Assassin's Creed 3 is in stores now for Xbox360 and Playstation 3. PC Gamers, I feel your pain… one… more… month.