Today, we're going to take a look at some vital things that every man should be able to call upon, for reasons we shall explore very shortly. These are not optional. You should have them in place before you hit thirty. They will save your bacon on more than one occasion. And, if you lose any of them, they must be replaced, or your life could take a shocking turn for the worst. Ready? OK, let's begin.
A woman's touch
No, not that kind. We're talking the ability to take a living space and turn it into something that doesn't resemble the outside of a kebab shop on an early Sunday morning. Now, when you get married or move in with a future partner, this problem will be solved.
You will learn how to tidy up after yourself and develop an appreciation of furniture, wall hangings, and upholstery. But until then, you're going to have to rely on your female friends to help you out. They have style. You don't. Ask them for ideas about how you can turn the pit of doom into an attractive place to sit and chat. Request that they show you how to open a window and allow air into a room. And, most importantly, ask them how often you should change your bedsheets.
Long-lasting furniture
OK, so you now have the knowledge required to deck out your home properly. Our advice? Go in hard for classic looks, quality and durability. Deck out all of your rooms with the best your money can buy, and don't forget that you'll also need furniture for your bathroom. The home store experience isn't a great one, let's be honest. But with the right level of investment in your initial purchases, you will limit your visits. For the time being, at least.
A great set of kitchen knives
Now that you have your living space sorted out, you can have guests round. And when they do come round, they'll be needing something to eat. An excellent set of sharp knives is going to help you chop faster, thinner, and with more finesse. Chunky chips are OK, but a respectable dinner guest is going to want something a little more refined.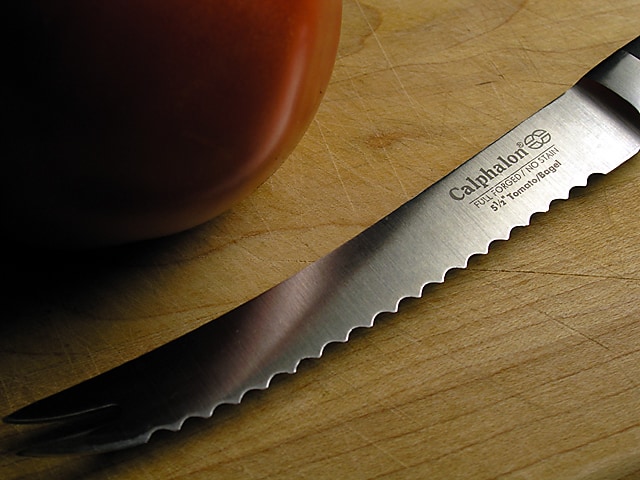 We thoroughly recommend SAJI knives, but we do have one word of warning – keep them away from your mate Dave when he's been at the Jaeger Bombs. SAJI knives are not for juggling.
At least two sets of towels
Notice we said two 'sets' of towels there. If you have any less than that, then you need to get yourself down to John Lewis, pronto. When you have guests to stay, they aren't going to relish the choice between borrowing your used towel or the little one that looks like a face cloth. Particularly if neither has been washed since Blackburn Rovers won the league. Keep a spare set in the airing cupboard and do not use them under any circumstances. You never know when you're going to need them, and if your mum turns up unannounced, she'll be suitably impressed.
At least two sets of tailored suits
Every man should have at least two tailored suits in their wardrobe. One for special occasions, and the other for when you are trying to get a pay rise out of your boss. Why tailored? Well, buying off the rack isn't going to give you that razor sharp finish that you need to look your best. Plus, as you get a little older and start carrying some spare timber, they can easily be adjusted to fit. You will walk taller, shake hands harder and feel more important in a suit, and when it's tailored, other people might just feel the same. Maybe.
Sportswear
Sportswear is another necessity, regardless if you use it or not. Yes, it might sit there in your bottom drawer, staring at you forlornly as you reach for your Darth Vader onesie instead. But every now and again, you'll be inspired to get fit and lose those extra few pounds you have been carrying since your Faliraki holiday. You'll also use it when you're invited to join the work's five aside football team. You'll get your kit on in a vain attempt to prove to yourself that you've 'still got it.' We can't say you'll be asked back again, but at least you have given it a shot.
A pull-up bar
Your home will not be complete until you have a pull-up bar nailed firmly above one of your door frames. You will need it, too. It's just about the only chance you will get to test your strength due to sitting behind a desk for a living.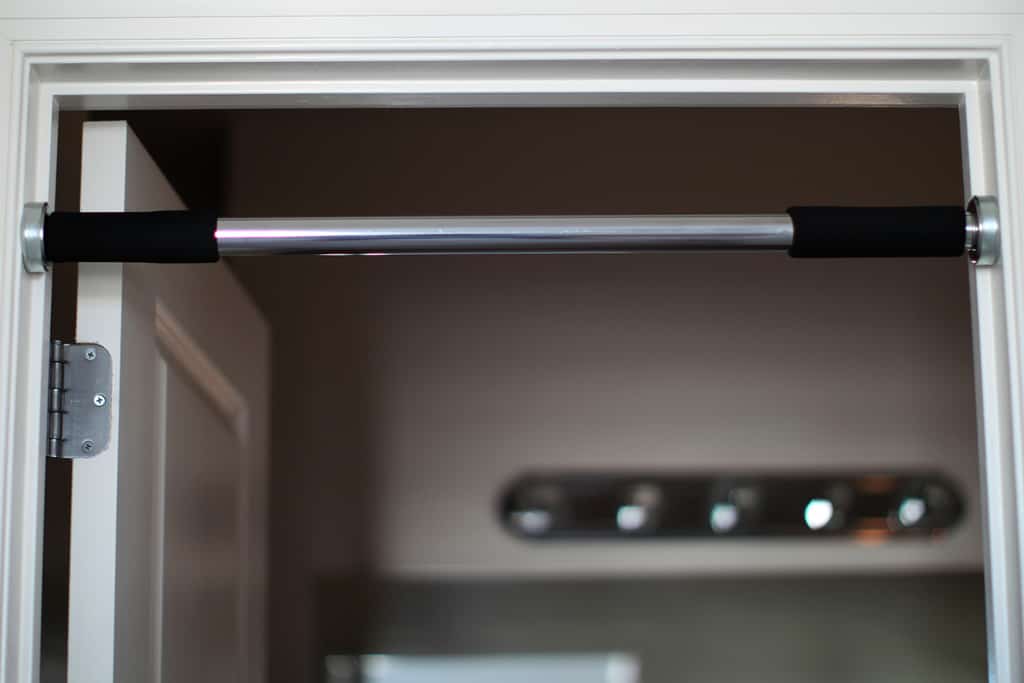 Eventually – after a year or two – you will celebrate completing a whole pull up for the very first time. You'll do it from the ER room at your local hospital after ripping your rotator cuff – but it will still be a sweet, sweet moment.
A can of WD40
A simple can of WD40 is the single most important thing you will ever possess. It can do – quite literally – anything. There's a great list over at LifeHacker about some of its uses, but there is one particular standout. The sheer horror of returning home from a nightclub and realising you have been sitting on a dirty great big piece of chewing gum will no longer be an issue. WD40 will get the offending blob straight off your Iron Heart jeans, and they'll look as good as new afterwards.
A copy of 'Infinite Jest' by David Foster Wallace
This is a big book, and it is essential for every single man to own a copy. It highlights your intellect and your desire to challenge yourself. It will raise a talking point when you have guests in your home for the rest of your life. And the best thing about it? You won't have to read it. Because your guests won't have made it past page 143, either. You can make any kind of insight you like about Infinite Jest and someone in the group will nod sagely at your suggestion. You may even get an applause for your ability to identify an underlying theme that they hadn't read on the web before. Plus, it makes an excellent doorstop for when you're airing out your bedroom.