Is it possible to see all of New York City on a budget? The Big Apple revolves around the extravagant, the finer things in life, which can be seen in the buildings themselves. So, amidst the fine dining, taxis, and expensive hotels, it might seem impossible to visit the city without going bankrupt.
From cheap meals to a discounted bus tour of New York City, here are 15 ways you can save on your visit to this spectacular city.
1. Purchase a Tourist Pass
If you plan on seeing every sight the city has to offer, then a tourist pass is the way to go. Traversing through the hustle and bustle of NYC can be tough for those who aren't familiar to the area, making it nearly impossible to get to every destination.
There are plenty of ways to see the bulk of Manhattan, but a discounted bus tour is the best way to get up close and personal with The Empire State Building, the Rockefeller Center, and more. You'll save money on taxi fare, save time by skipping the subway, and save the headache of trying to organize and navigate your sightseeing trip.
2. Get Tickets From the Theater
Believe it or not, you can head to the theater without burning a hole in your wallet. NY theaters sell leftover tickets a couple of hours before the show starts. You might even be able to save up to 50%, which helps you save money and helps them fill the seats.
Some places also give discounts for seniors or those with a student ID. If Broadway happens to be on your checklist, skip the ticket booth altogether. You can find heavily discounted tickets online at sites like BroadwayBox.com.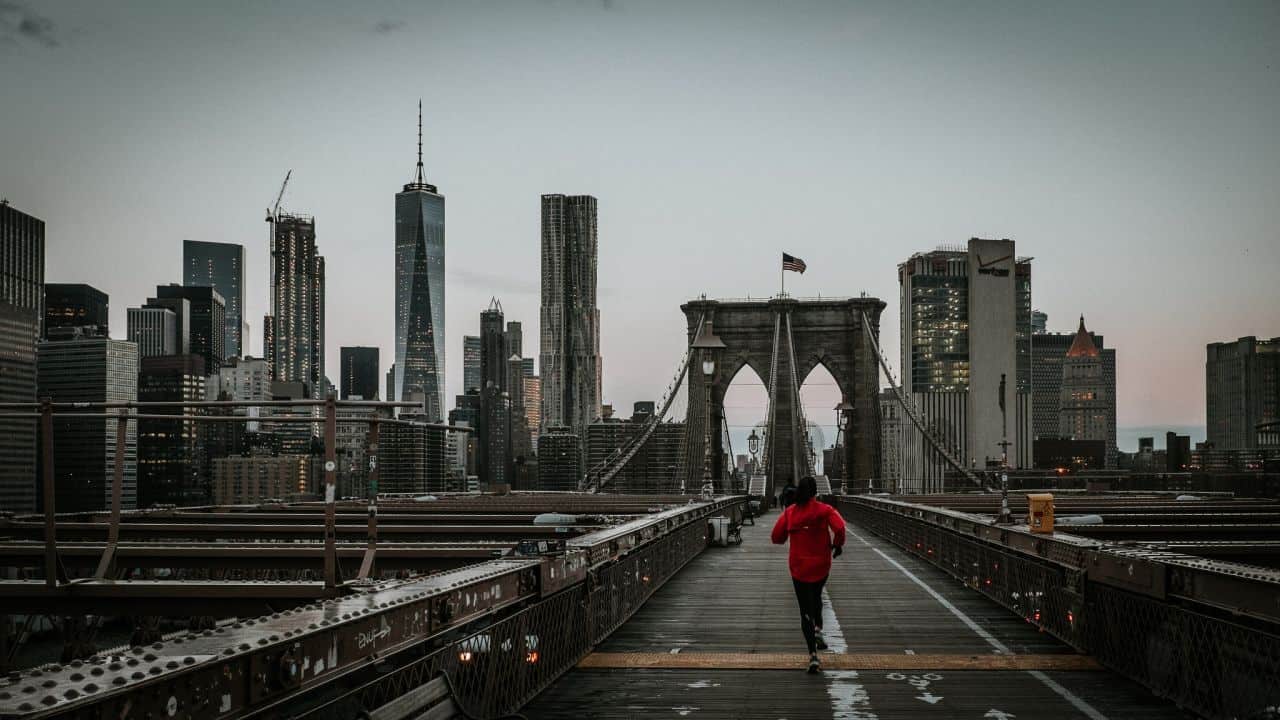 3. Bike It!
While NYC may seem like a tangled web of immense traffic, many are surprised to find that its streets are incredibly bike friendly. Opt for a bike rental and you can follow their bicycle lanes through the Central Park and beyond. It's faster than your feet and cheaper than a taxi, not to mention a good exercise.
4. Eat Cheap, Eat Ethnic
Dining in the city, especially around Times Square, can empty your pockets fast. So fast it will leave your head spinning. Instead, head over to Chinatown or Little Italy for a fantastic meal at an affordable price. Pro Tip: These places make exciting date spots if you and your loved one are visiting New York together.
5. Drink Smarter, Not Harder
A cocktail at any of the major bars might cost you as much as a meal back home. So, if you want to enjoy a few drinks without forking over loads of cash, then head out during happy hour and have a few drinks before dinner instead of after dinner.
6. Sharing is Caring, and Cheaper
This might sound strange to some, but you can save a large chunk of vacation money by staying at a hotel or inn with a shared bath. That's right, sharing the shower room with other residents can help you save big time. It's a little less convenient than having a bathroom in your own room, but it's well worth the sacrifice.
7. Shop in the Right Places
New York is a shopaholic's dream, but street vendors and insanely pricey designer stores are going to leave you with zero dollars to get home. Instead, head over to Canal Street for unique flea markets that are sure to please. You won't be leaving with Coco Chanel, but you will find one of a kind items that no one else will have.
Use this guide to make more room in your budget for other things while not compromising the quality of your visit to the majestic New York City.