If you're reading this, then you've come to your senses and realized that the perfect Valentine's Day gift for your sweetheart is one that you'll both enjoy, like, oh… a sexy new bra!
Unfortunately, shopping for lingerie at a store can be a little embarrassing. To save you from wandering aimlessly around Victoria's Secret and asking the poor sales clerk about her favorite undergarments, here are six sexy bras from HerRoom.com that are sure to make this Valentine's Day a memorable one for the both of you.
(Note: pictures included when I can find good ones!)
1. Pure Style Girlfriends Push-Up Convertible from Bra PERKS
With this push-up convertible bra, your girl will want to wear daring, backless dresses like Beyoncé or Heidi Klum everywhere she goes. The convertible shoulder straps can be worn halter-style, around the neck and back, around the neck only, crisscross style in the front, or wide-set, making it perfect for any outfit. When all the other guys are staring, just smile happily knowing she's all yours!
2. Jezebel Desire Unlined Demi Bra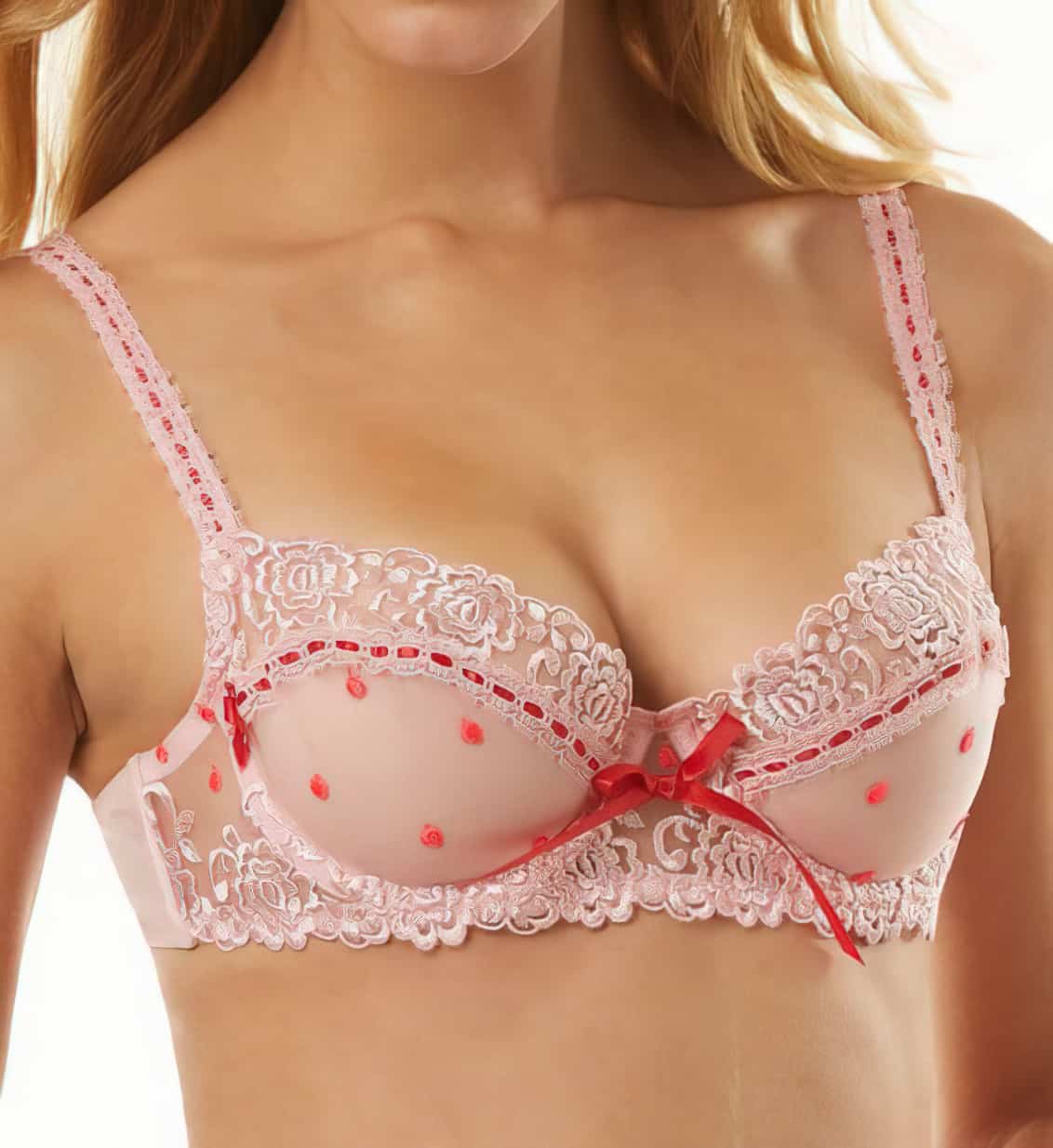 Thanks to its adjustable lace straps and décolletage neckline, this unlined bra is not only sexy, but it's great for large breasts as well. The Jezebel Desire Unlined Demi Bra is made from a sexy sheer satin ribbon that is woven through feminine lace trim. When you see the matching Desire Low-Rise G-String, it really is a no-brainer.
3. Black Bow Rumor Lace Plunge Push Up Bra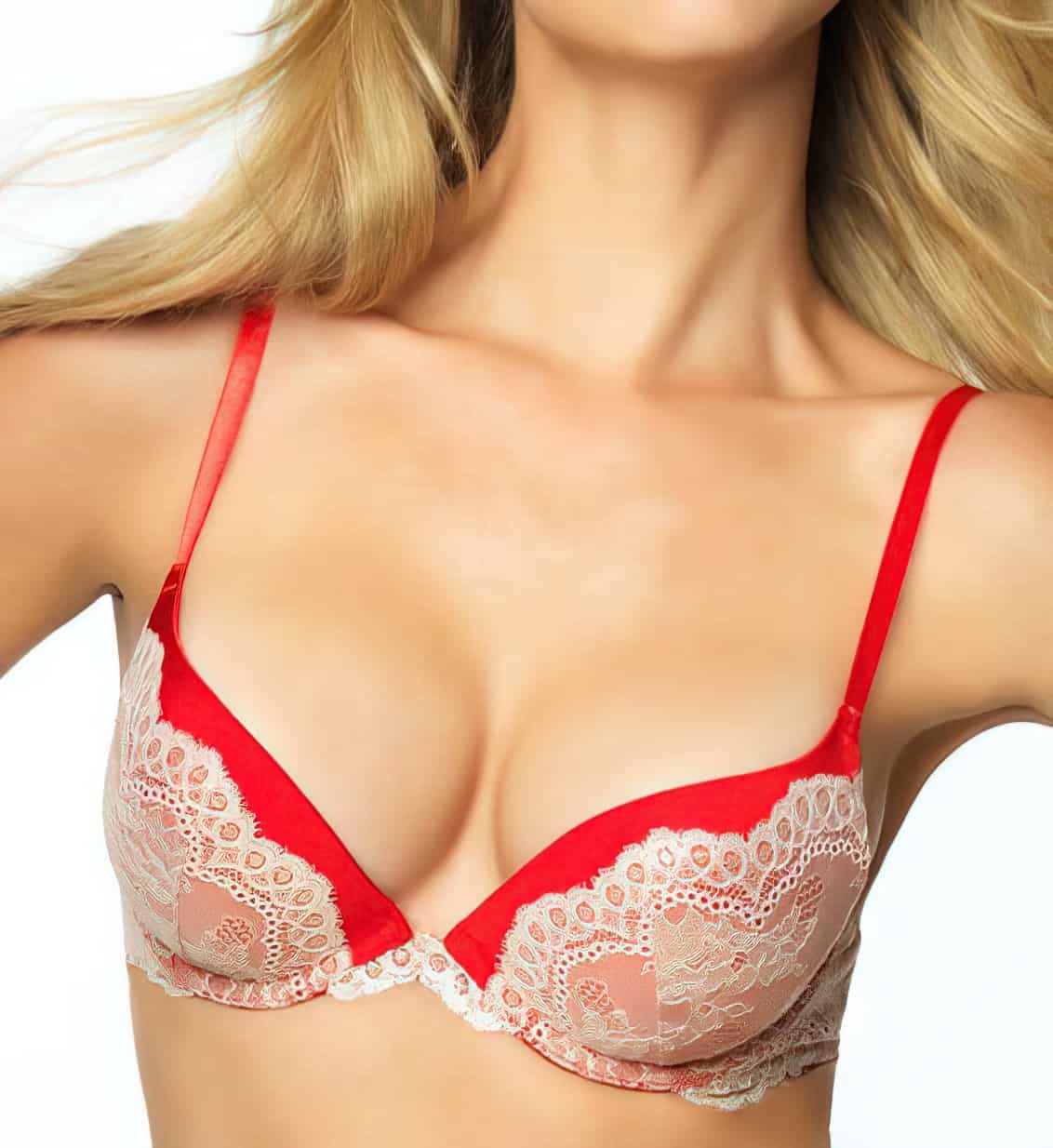 This bra not only enhances a woman's breasts, but it does so with an elegant touch. It features a half-triangle center panel that hangs low, allowing for sexy dresses with plunging necklines. However, it's the red underwire and white embroidery that make this sexy yet adorable bra the perfect Valentine's Day gift.
4. The Natural Sexy Plunge Bra
This low-plunging sexy bra provides support for your woman's most revealing dresses and tops. When stars like Jennifer Lawrence step onto the red carpet in backless and deep V-neck dresses, they usually opt for a bra with an ingenious design like this one. This bra will allow your lady to show off her cleavage like no other, but you may never want her to leave the house!
5. Lyla Bra by Freya from Bravissimo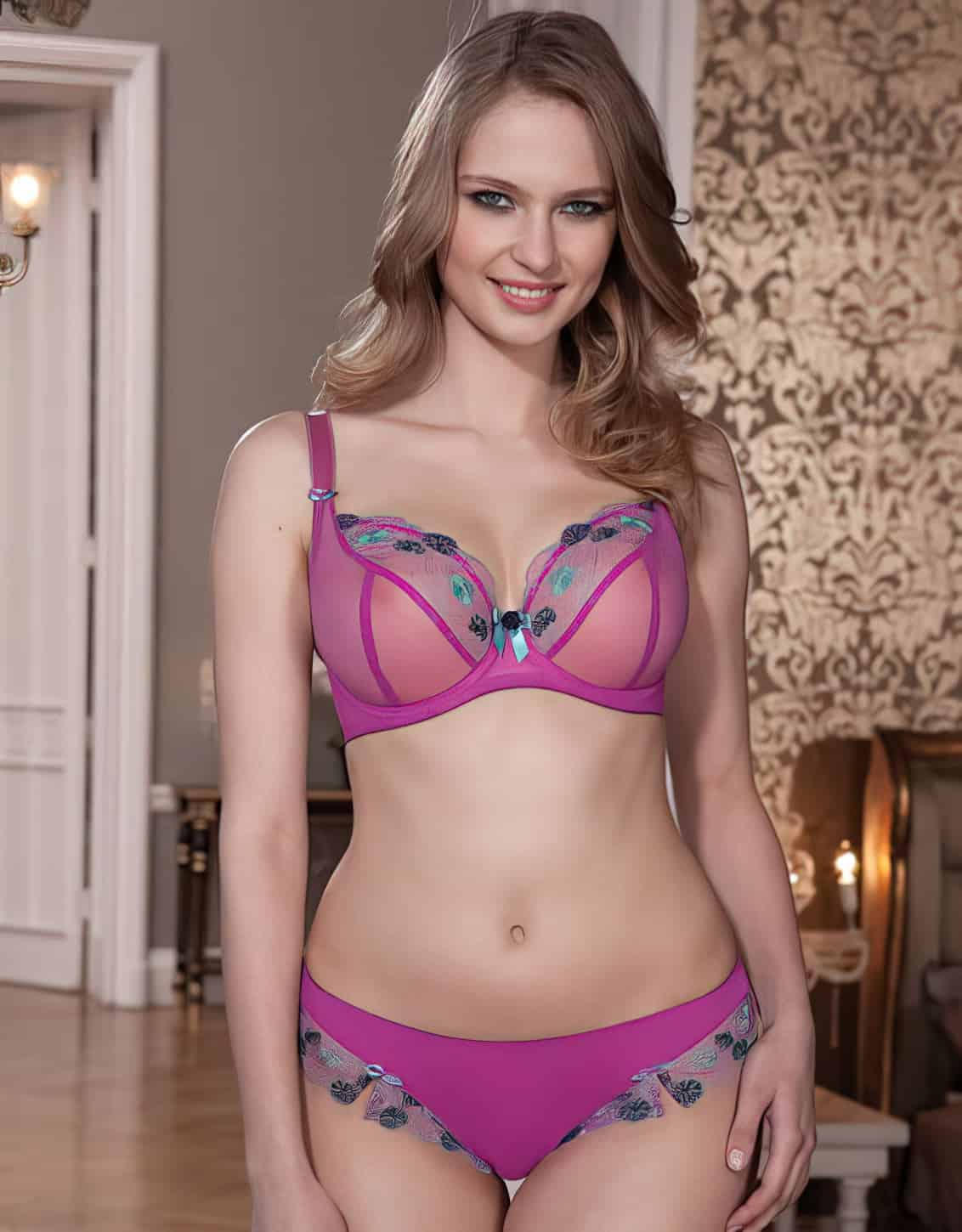 I have no idea why some bras say "by" a certain name and then say "from" someone else, but the Lyla Bra is as sexy as it gets. The red underwire, see-through bra may have floral embroidery for a feminine touch, but make no mistake, this beauty of a bra will provide some serious boost, making it a great Valentine's Day gift for a woman with a plus-sized bust. Like all of Freya's bras, the Eleanor was designed for big boobs, so if you're woman is blessed in this department, then the Eleanor will not disappoint.
6. Jezebel Amanda Strapless Push-up Cami Bra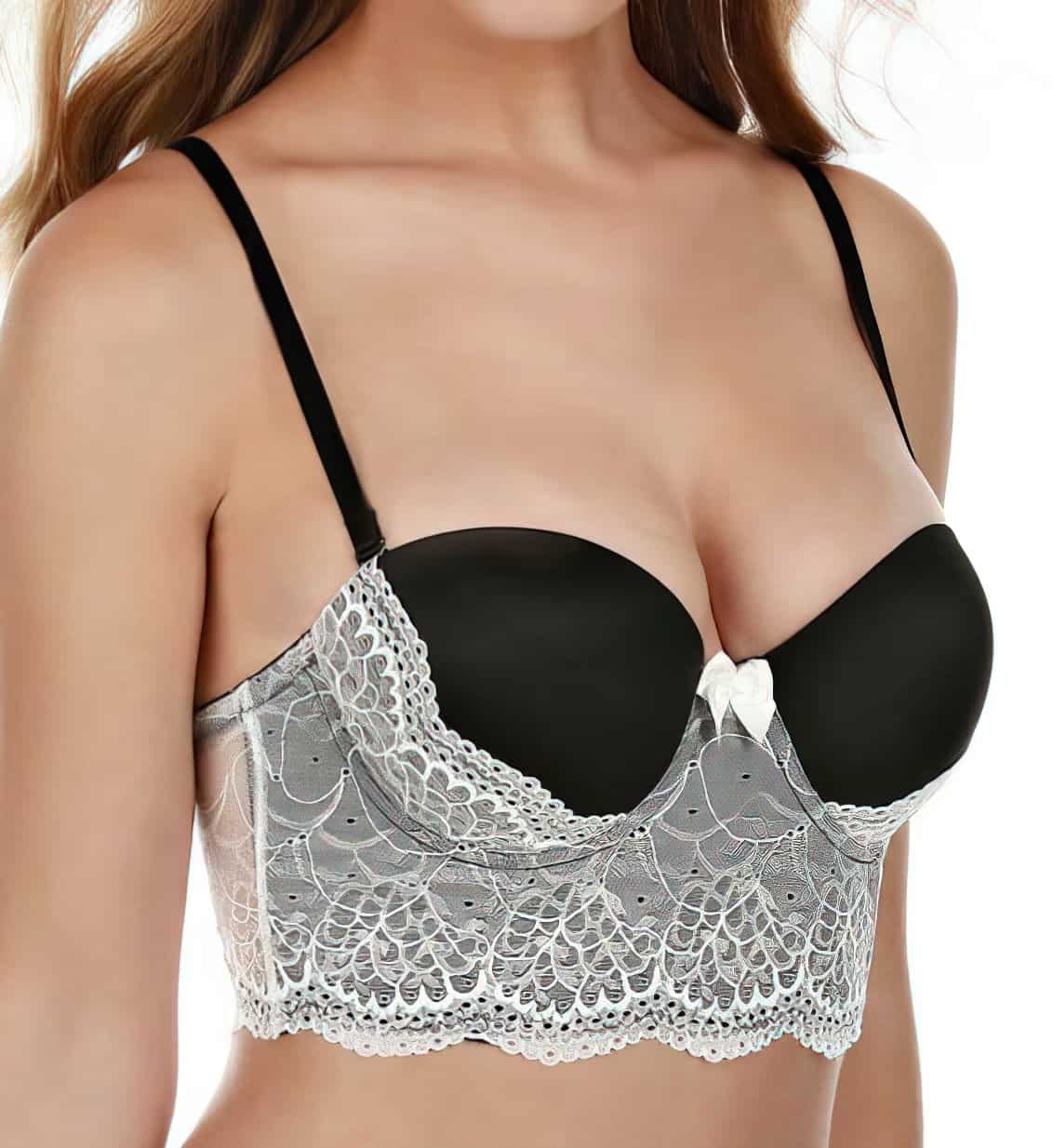 It may be a mouthful, but the Jezebel Amanda Strapless Push-Up Cami Bra is the perfect bra for a very special Valentine's evening. The gorgeous bra features floral lace details that perfectly match the skirt and thong that are available from the same collection as well. Just grab a bottle of champagne, stoke the fire, and get ready for a sexy and romantic night.
There are only so many heart-shapes boxes of chocolate, roses, and teddy bears that a guy can buy. If you've resorted to heart-shaped waffle makers or any other ridiculous Valentine's Day-themed items for your special someone, then have no fear, because one of these sexy bras from HerRoom.com is sure to do the trick.