Being tall has so many advantages! You can see everything clearly, People have more respect for you – in business cases this really has an effect: Tall people get more money! And women are more attracted to you. But. In fashion is has disadvantages. All clothes are too short and too small.
We have some Styling tips for you, tall men! Specialized with expert tricks from Sleeve7, a Netherlands tall men brand for extra long shirts.
Trick #1 Know your proportions
It completely depends weather you have longer legs, or a longer upper body. If you are tall, it really helps, if you divide your look in 2 pieces. If you are dressed fully in one color it stretches your body additionally. Your long body is emphasized, because there is no optical cut.
If you are dressed in two different, fitting colors it helps to look a little smaller, than you are.
Trick #2 Stripes
Stripes are one of the best tricks to reduce your optic high. But be careful! No vertical stripes! They stretch your body. Use horizontal stripes to divide your body optically in smaller pieces. Your body is stretched into the direction of the stripes.
Trick #3 Body Fit
Make sure, you wear Slim Fit Clothes. If all your clothes are big and wide the impression of the tall big guy is even underlined. Wear perfect slim fit Shirts and trousers. Be proud of your length and body and don´t hide behind wide clothing.
The perfect tip for tall men are structured materials like wool, flannel, or linen. Those drive away the attention of your high towards your Style.
Trick #4 Upper Body: Perfect Syle
There are of course more tricks for a longer upper body than horizontal stripes. You can try out all kind of different pattern and color variations. All Styles, which create attention, pulls the attention to the pattern and not your length.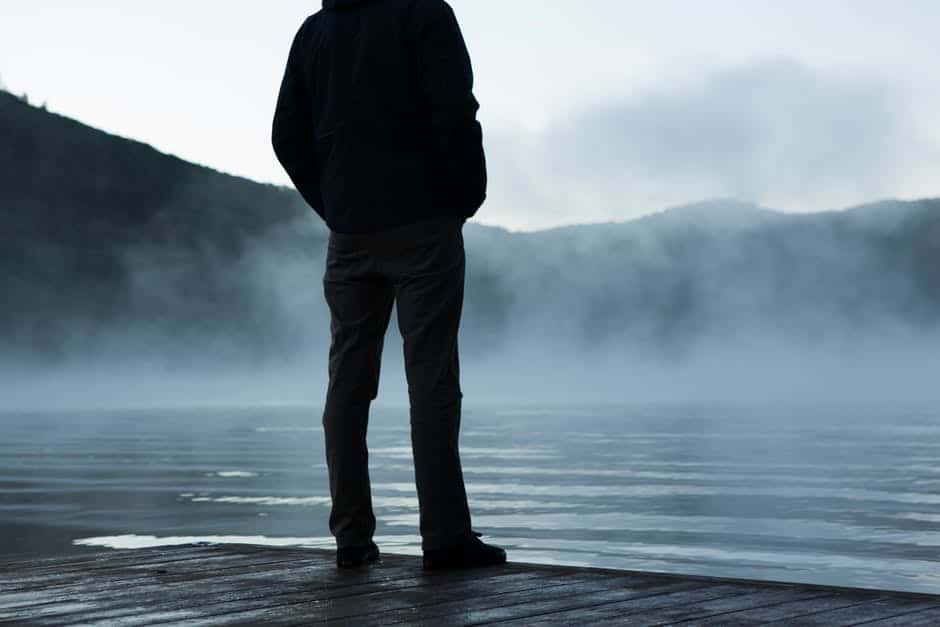 Keep in mind, that V-Necks are stretching – Round Necks are better for tall men.
Perfect Style for tall men includes the best body fit. Please be aware of long enough sleeves and belly part. There are so many brand which are specialized on tall people, so please try them out! Sleeve7 for example creates extra long dress shirts, with longer sleeves and a longer body part, that you can wear your shirts perfectly.
Trick #5 Trousers
In your closet should be at least one pair of small Jeans. No one speaks of these man-leggings! But trousers which are too wide are not fitting too your high.
You can use a simple trick to reduce your high trough turning your trousers up! It looks like they are too long. This is a psychology trick to reduce optical high!
Your short trousers should range until your knee or short above. Trousers which end in the mid of your shinbone stretch your body.
These simple tricks show you, how you can get the best of your tallness, without looking like a huge skinny line.
As always it depends in which clothing you feel comfortable. One can see, I you feel uncomfortable in your outfit, and this has negative effects on your charisma. If you feel good, you look good!
Thanks to the experts from Sleeve7, check them out, they have the largest collection of extra long dress shirts!