For those of you that keep tabs on my articles, you've probably noticed quite a few talking about solar energy. I'm excited about it… it's going to be a bright future, so to speak, and though this future affects everyone, today I'm going to zero in on Australia a bit.
Few people question the wide scale importance of solar energy in the future. Free, clean energy from sunlight, rather than electricity supplied from "the grid," is a meaningful way for individuals, families, and businesses to save money. It seems futuristic in a good way.
What's holding people back from getting started with solar today?
Polls say that the majority of households and businesses want to use solar power. Australians also believe that the growing demand for clean solar energy will create new jobs.
Researchers say that financial unknowns of solar energy systems concern most everyone. Households and businesses assume a high capital investment and don't seek out the information about how much solar energy can save them this year and in all future years to come!
Solar and Home Resale Value
According to the Australian Solar Council, the average Australian home's solar rooftop and battery storage system costs about $3,000 to install. In order to make a proper savings comparison, households and businesses should collect the price per kilowatt hour (kWh) and monthly electric bill amounts in order to understand how much money they can save – and how quickly they will recover start-up costs – of a rooftop solar system.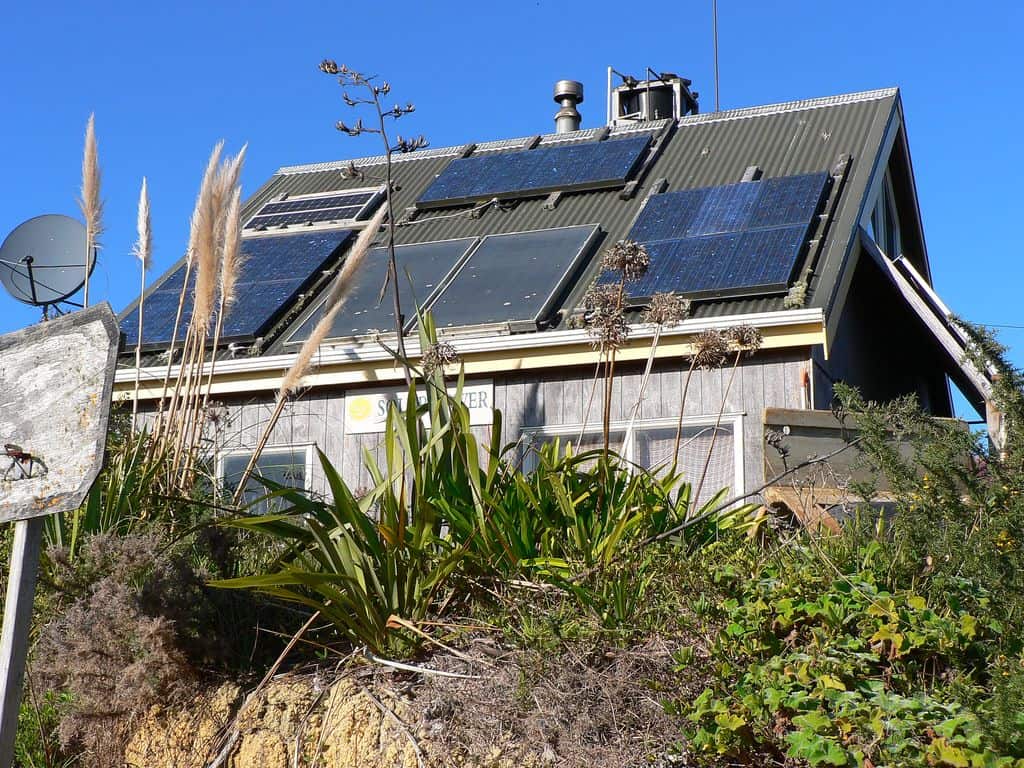 The addition of a solar rooftop can also add five to ten percent or more to the home's resale value. Of course, not just any rooftop solar system will do: the appearance must be aesthetically pleasing. The look of clunky, gigantic solar panels atop the roof added as an after-thought should be avoided.
That's why building-integrated photovoltaics (BIPV) take first place when considering form and function of rooftop solar for new or existing construction. Monier offer the first BIPV roofing products in Australia and are long-term leaders in roofing of all kinds. Lori Ryker ("Off the Grid Homes: Case Studies for Sustainable Living," 1992) says the Monier House of the Future (Kimberly Ackert, Robert Dawson-Browne) is an early demonstration of the combination of design, sustainability, and savings.
Why Rooftop Solar Matters
High-growth solar businesses everywhere imagine the eventual gladiator-style face-off for power between generators (suppliers) and utility distributors (operators). Australian solar businesses are already in a press battle with utilities, and solar business is growing fast.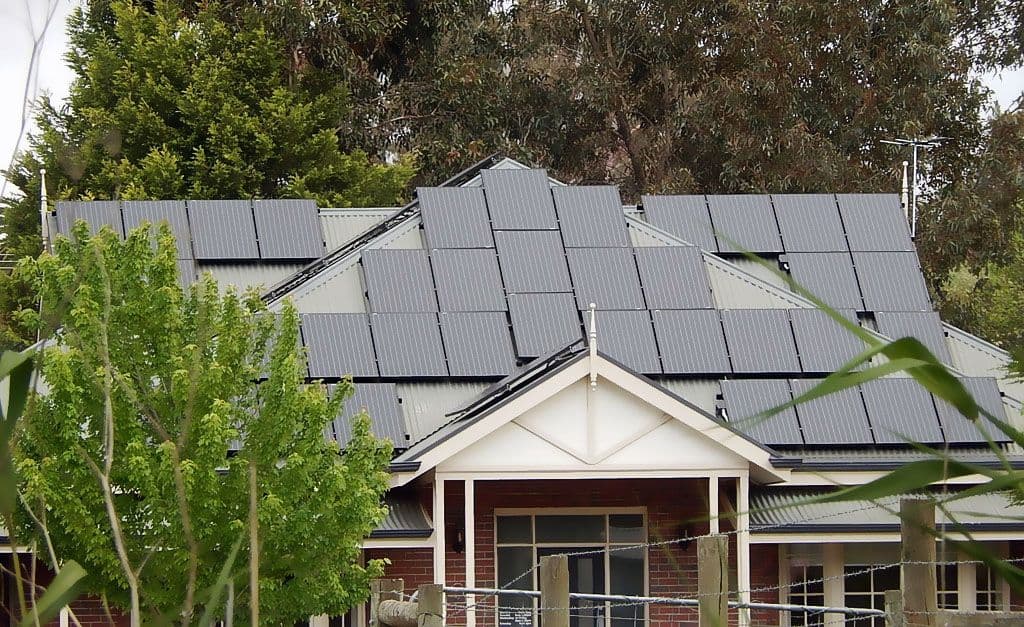 Demand for solar power is already affecting utility companies' strategic decisions in Australia. Utilities on the offensive spar with solar-focused businesses through the "Renewable Energy Target," (RET) and they've asked regulators to make the campaign ("Save Solar") go away.
Approximately one and a half million households in Australia already have solar rooftops systems. These households represent three plus gigawatts of energy. This figure affects how Australia's national electric market—"the grid" is constructed—requiring the management of millions of tiny details that include shifting energy demand levels twenty-four hours a day throughout the nation.
The Future of Solar
The Solar Council predicts that more than three million new solar customers will release themselves from the grid's clutches over the next five years.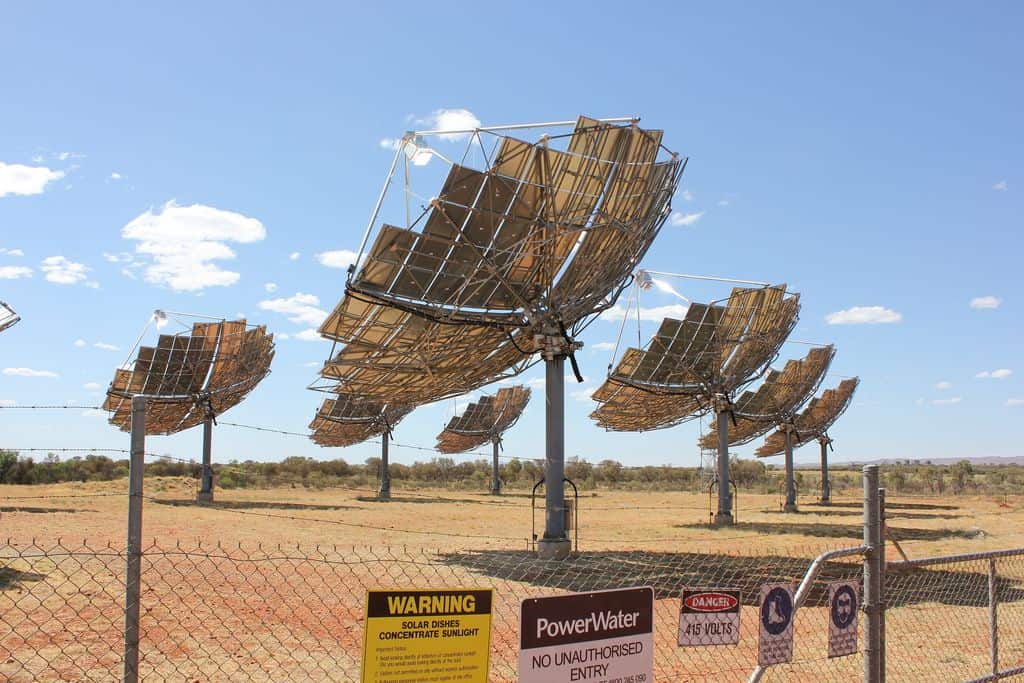 The Stanwell Corp. (Queensland) is already an early result of the competitive struggle between solar companies and utilities. Stanwell's gas-powered Swanbank plant (385MW) is too expensive to operate these days so it's getting closed. Pushing coal as a "clean power source" to consumers as a back-up plan for less expensive, more competitive energy is the goal. But will that work for clean energy-minded Australians?
Rooftop solar systems offer a clear alternative to the rising costs of energy. The average homeowner or business can install a cost-effective rooftop solar system and take greater control of monthly and annual energy bills today!
(Photos by Vicki, Greenstone Girl, Michael Coghlan, and NH53)