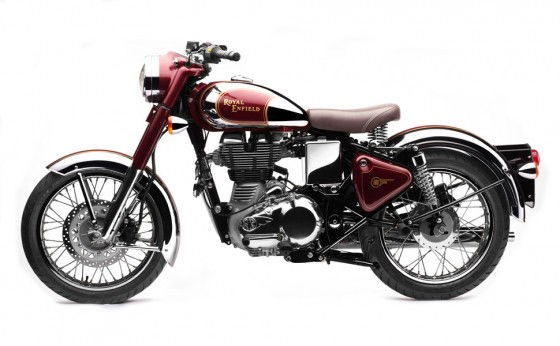 Normally I prefer sports bikes over cruisers and other types of motorcycles, but I do have a soft spot for retro bikes as well. One of the nicest bikes I've seen in a while has to be the Royal Enfield Classic 500.  With a motto like "Made Like A Gun," you know this bike is tough and of course, it's gorgeous with its World War II styling that looks like it was perfectly preserved in a capsule.
The Classic 500 looks retro on the outside but it's packed with the latest technologies.  At the heart of the bike is a 4-stroke 500 cc fuel injected single-cylinder air cooled engine that produces a massive 27.2 bhp at 5,250 rpm and 30.46 pound-feet (41.3 Nm) of torque at 4,000 rpm.  This bike's not about going fast, it's about looking cool…  Still, it can reach a top speed of 80 mph.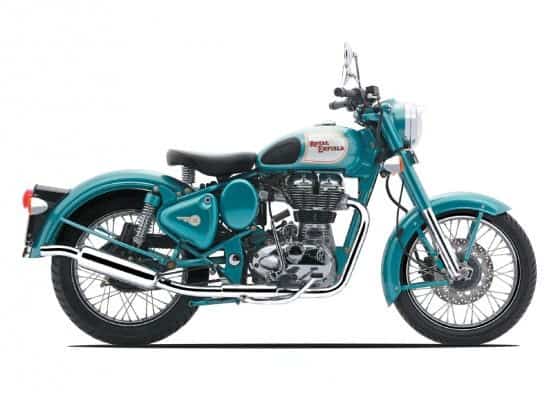 For those who want it all; the power, the fuel efficiency, the reliability and simple, yet drop dead gorgeous classic styling. The classic turns heads not because it wants to, but because it can't help it. You'll appreciate the beat not just for the music it creates but also for the muted feeling of strength and power that it signifies.
The Royal Enfield Classic 500 comes with a single spring-saddled seat, a single exhaust, and an oval tool box.  Did I mention this bike is super-cool?  I want one in my dream garage right next to my Ducati 848 EVO.
No word on price yet.
[Source: Royal Enfield]