When you're in need of a loan, it usually not really the best of times. Sure, a lot of people look to get loans for pretty frivolous or non-essential purposes. But there are many out there who find themselves in quite desperate situations – people who, perhaps, had never thought they were the type of people who would ever have to take out a loan. So when you get rejected for a loan because you have bad credit, it can really feel like you're being kicked when you're down.
But getting a bad credit score isn't the financial death sentence that many people make it out to be. You're not about to descend into some hellish monetary nightmare that will see your financial health get worse and worse. There are at least four things you need to keep in mind here:
You may still be able to get a loan, even with bad credit.
Credit checks aren't perfect – mistakes are sometimes made.
You don't have a universal credit score – someone else may assess you differently.
A bad credit score can be fixed.
Let's go into a bit more detail.
Understanding how you got here
So maybe you've come straight to this article after someone has rejected you for a loan because your credit score was bad. It's possible that you're not actually fully aware of how you got a bad credit score. A surprising number of people don't know much about credit scores at all before they apply for a loan.
A credit check is how a lender assess the likelihood that you'll be able to pay them back on time. This is probably something you've done with others in the past. You're not going to lend someone ten bucks if you know they have a history of not paying back others. Lenders will check various financial records to see how much you owe to others, how much you earn, how steady your job history is, etc. If these things look a little shaky, then they won't assess you favorably.
Double-checking that score
Still, even someone who has a good history where all these things are concerned may find themselves handed a bad credit score. Perhaps you're convinced you're one of these people. So what exactly happened? One thing you need to keep in mind is that there is a lot of room for error when it comes to credit checks.
This is why it's possible for you to check your credit report yourself and dispute any errors you find. You're actually entitled to one free credit report check a year. Get yourself a copy of your credit report and take a close look at what's on there. These won't always come with a credit score, but that's not exactly what you're looking for here. You're looking for errors that could affect the score, such as loans you've paid off coming up as unpaid. Dispute any errors you find!
Not everyone judges you by the same metrics.
Not all lenders are the same. You may think they're all just a homogeneous mass of rich people in suits, but they're actually all looking for slightly different things. What one company deems to be a death sentence for someone's ability to get a loan from them may not ring as many alarms for a different company.
It's important to bear in mind that your credit score isn't universal. While lenders tend to assess the same financial elements, some will see financial mistakes they find a much smaller deal than others will. This is to say that where one company may reject you outright, giving you a bad credit score, another may find that your credit score is in 'okay' territory, and will offer you a loan. Just because one lender rejects you, it doesn't mean you shouldn't try someone else.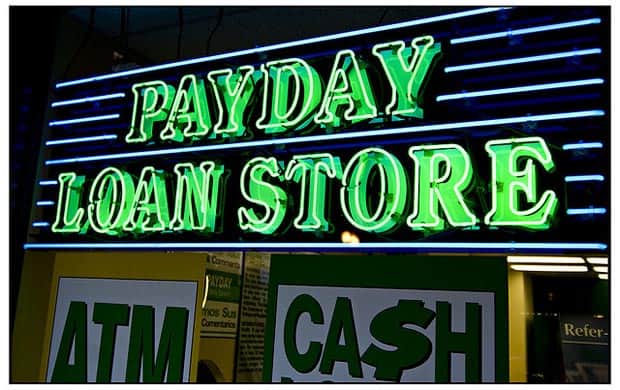 Don't fall into loan traps
It's completely possible to get a loan even if you do have a credit score that everyone is going to say is bad. It's important that you realize that you're probably going to have to expect higher fees and interest rates. But it's also important not to assume that all these companies will give you a bad deal. A lot of people in this situation take their resignation of higher fees and interest rates a little too far, and end up accepting a loan that's really expensive.
A lot of short-term, credit-independent loan options aren't really worth it. I don't want to condemn all payday loan companies as ones to avoid, but there are a lot of them out there that may charge you interest rates of well over 300%. Cash advances on your credit card, too, are also egregiously expensive most of the time. Just because you have a bad credit score, it doesn't mean you shouldn't shop around carefully.
What you want the loan for makes a difference
There are a lot of companies out there with a good reputation who will help you out with a loan. This is where you should consider being more specific in your search. Getting a loan for one type of asset may be a lot easier than getting a loan for another type.
Let's look at cars, for example. Cars are actually a lot less difficult to acquire than other assets when you have a bad credit score. Car dealerships also tend to have some options available to you. When it comes to housing, on the other hand, you may have a much harder time, even if the loan amount isn't all that different.

Prepare to change your ways
The best thing you can do going forward is to take active measures to heal your credit score. You could look into credit repair companies, but do you research first! In general, however, you should just make it your mission to be better behaved and more disciplined when it comes to finances. So many of us don't pay half as much attention to our finances as we should. That's how we end up in situations where a bad credit score surprises us! So take extra care going forward. Lenders do notice when an individual's financial behavior has changed in recent months.